Sex ed in schools: Why it's time to listen to Justice Verma rather than MPs
All previous attempts to introduce school children to sex education have failed. Will the Justice JS Verma committee report re-open the debate?
No more beating around the bush, we have to tell the kids about the birds and the bees, the Justice JS Verma committee has said in its report, recommending sex education in schools. School experience has a direct bearing on the extent to which gender violence can be reduced, said the committee in a chapter titled 'Education and Perception Reform'.
"There should be introduction of sex education in a clinical manner in schools since the absorption of knowledge has increased. The children and young people have to be prepared in order to be able to transition into adulthood," the committee noted. School is the place to begin with as it is a crucial institution where femininity and masculinity is attributed, the report said.
Academia believe that Justice Verma committee has rightly favoured sex education in schools specially with its broadened definition taking it beyond biology lessons taught in schools from class 8 onwards.
"The biology lesson is merely an answer to the CBSE exam. In the backdrop of the surge in crimes against women, we have to see sex education in a larger canvas. It concerns moral and ethical issues," Dr Jyoti Bose, Principal, Springdales school in Delhi, said.
Dr Bose also highlighted the information students were bombarded with on the Internet- a factor which also finds mention in the committee report.
"With the kind of exposure kids have with the Internet and media, the current curriculum of sex education, also know as life skills in some schools, is not of much relevance. Children know far more facts then we knew when we were of their age," she said.
Atiya Bose, director of Aangan, a Mumbai based NGO which works with vulnerable children, says while there is an urgent need to impart sex education in schools, it should be ensured that the mindset of teachers is in sync with changing realities.
"Teacher education is going to be the key. They also come from the same society in which you and I live and. They might have formed certain opinion about sex education and its consequences," she said.
Over 12 per cent unmarried males and 3 per cent unmarried females in 15- 25 group reported pre-marital sex in a survey conducted by Population Council and International Institute of Population Sciences in 2006-07. However, social norms have not kept pace with changing circumstances.
"Despite evidence that relevant and correct information delays sexual initiation, social norms discourage discussion on issues related to sexual and reproductive health. Lack of communication with parents and trusted adults keeps young people ill informed and unlikely to receive parental support in relation to sexual matters. Information on issues related to growing up remains inadequate and irrelevant to young people's needs," notes United Nations Population Fund- India.
The Department of Psychiatry, Armed Forced Medical College, Pune, conducted a cross-sectional study of factors associated with adolescent sexual activity. More than 600 students of class 9 to 12 from two private schools in Pune participated in the study. Average age at first sexual contact for boys was 13.72 years and for girls was 14.09 years when sexual contact was described as having touched private parts, kissing, or sexual intercourse. The average age of first intercourse in those who had it was 15.25 years for boys and 16.66 years for girls.
The first official acknowledgment of the need for sex education in India was made a decade ago. In 1993, the CBSE conducted a national seminar where parents, teachers, educationalists, psychologists and sexologists discussed modalities of the adolescent education programme (AEP).
The module, finalised in 1999, was circulated among educational bodies. But all hell broke loose in 2005 when the material was updated to attain the government of India's objective "no new HIV infections by 2007". At least six states approached the Ministry of Human Resource Development rejecting AEP as the updated module was found too graphic for students. Detailed it was, but the offensive material in question was part of teachers' tool-kit and they could change the same depending on local factors, reported India Today.
In March 2009, the Rajya Sabha Committee on Petitions, after consulting various stakeholders for 18 months, rejected the very proposal of sex education, on the pretext of culture.
"Our country's social and culture ethos are such that sex education has absolutely no place in it. Basic human instincts like food, fear, greed, coitus etc. need not be taught, rather control of these instincts should be the subject of education... To focus Indian education on 'instinct control' should the important objective and for that the dignity of restraint has to be well entrenched in education,"concluded the committee.
As an alternative, it suggested that "the new curriculum should include appropriate material on the lives and teachings of our great saints, spiritual leaders, freedom fighters and national heroes so as to inculcate in children our national ideals and values, which would neutralise the impact of cultural invasion from various sources."
The following year, CBSE revised the adolescent education curriculum. According to the evaluation report of UNFPA India country programme (2011) teachers from 3500 CBSE schools, all 919 Kendriya Vidyala schools and 583 Navodaya Vidyalaya Samiti schools have received oriented on adolescent education issues.
It remains to be seen if the government will shun the moral brigade and introduce sex education in schools, as recommended by the panel.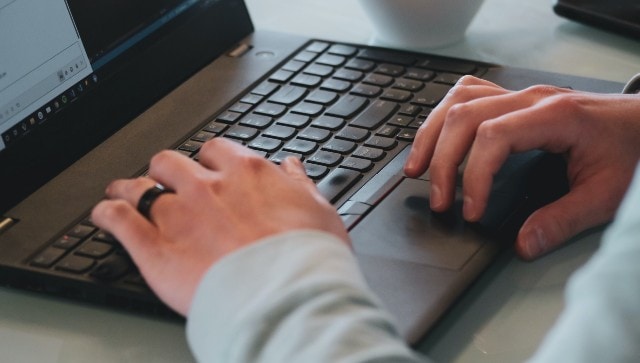 India
ATMA is a single-window, home-based examination held for admission in post-graduate programmes like MBA, PGDM, MCA and other postgraduate courses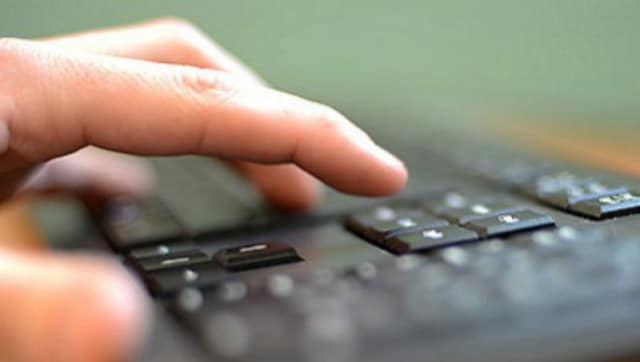 India
Interested candidates can apply by visiting the official website, recruitment.nta.nic.in. The last date to submit the application form is 31 May. Also, the last date to submit the registration fee is 1 June.
India
The Joint Entrance Examination (JEE) Advanced 2021 exam, scheduled for 3 July, is likely to be postponed. There are possibilities that the date may change following the postponement of JEE Main April session exam and Class 12 board exams.