Series of executions by masked gunmen in Jammu and Kashmir's Hajin spreads terror among people
The beheading of a man and a series of brutal executions by unknown gunmen have created fear and forced dozens of youth to flee their homes in Hajin area.
The beheading of a young man and a series of brutal executions by unknown gunmen have created fear and forced dozens of youth to flee their homes in Hajin area of Bandipora district in north Kashmir. The fresh killings, carried out mostly during evenings, have sent shock waves across the cluster of villages that once was a stronghold of Ikhwan-ul-Muslimoon, a state-backed militia that was used to target separatist militants and their sympathisers in order to break the backbone of insurgency.
On Monday, Shakeel Ahmad (name changed), a resident of Parray Mohalla, gathered whatever he could in a small backpack and left home under the cover of darkness in a private car when people of the village were eating pre-dawn meals to begin another day of fasting during the holy month of Ramzan.
A day earlier, three unidentified gunmen had knocked at the window of the bedroom on the first floor of his house. Ahmad got his family together and ran towards the second floor, calling his neighbours for help. The armed gunmen soon left.
Ahmad is a shop owner with a friendly demeanour who has no idea why the gunmen knocked at his window and called his name repeatedly. "I am leaving for Jammu till the situation gets better," Ahmad said on Tuesday afternoon in Srinagar.
There is no pattern or uniformity among the targets of these masked gunmen. Six people have been killed recently. First, the headless body of Muzaffar Parray was fished out from Jhelum river on 28 August, 2017. It was followed by the discovery of the beheaded body of Manzoor Ahmad Bhat, 25, in an orchard in Bonmohalla area of Hajin.
On Monday, Shahid Ahmad Khan was watering his fields in the evening when three masked gunmen came and kidnapped him on gunpoint. Khan was saved by timely intervention of villagers, who raised a hue and cry after spotting the gunmen. Sensing trouble, the masked men fled from the spot and released Khan from their clutches.
"I don't know who they were," Khan, 25, a resident of Chengpora Banyari village of Hajin, said. "When people raised an alarm, they left me near the orchard and fled."
The fresh incident has created a scare among residents in the area, with dozens of youngsters choosing to abandon their homes till the situation improves.
Among the fresh killings, the most recent one took place on 18 May, when Hilal Ahmad Parry was found strangled to death in an orchard, doctors said. As anger grows among residents, the Jammu and Kashmir police recently blamed militants for carrying out the barbaric executions.
"It was the handiwork of Lashkar-e-Taiba (LeT) — active in the Sopore-Hajin belt — to establish its dominance in the region," north Kashmir Deputy Inspector General of Police Sunil Gupta, said.
Every evening, residents used to carry out night patrols, but even that has stopped after suspected militants carried out an attack on an army camp on Tuesday evening. But residents were back on the streets on Thursday night with axes and sickles, beating drums and calling people to remain awake.
The fear is so intense that the worshippers prefer to skip the long evening prayers in the neighbouring mosques and prefer to remain indoors. "It is worse than the 1990s. You don't want to leave your house in the evening even for the prayers," said Farooq Ahmad Hajam, a resident of Hajin.
In last two weeks, there have been more than a dozen incidents in Hajin during which masked men appeared in the cluster of villages and tried to abduct someone, but failed.
On Wednesday evening, a group of militants appeared at a local mosque and warned the local youth against visiting police stations and army camps. "Anyone found visiting the police stations and army camps will have to face the consequences," they warned, locals said.
This was the second time in past ten days that the militants appeared in the town. Last time, they had come to deny any hand in rampant civilian killings in Hajin.
Sajad Gul, a college student from Hajin, said there is so much fear among people that even if a drop of water falls from the roof in the night, it frightens them. Locals say there are "agencies" at work, a common euphemism used in Kashmir for killings carried out by security forces.
"They are Indian agencies killing the innocents only to defame the militants," a local Lashkar-e-Taiba militant Saleem Parray said while addressing a gathering in a local mosque in the main chowk of Hajin.
India
Before India's economic liberalisation in 1991, the traditional yinder gave women of Kashmir economic independence. It was in almost every household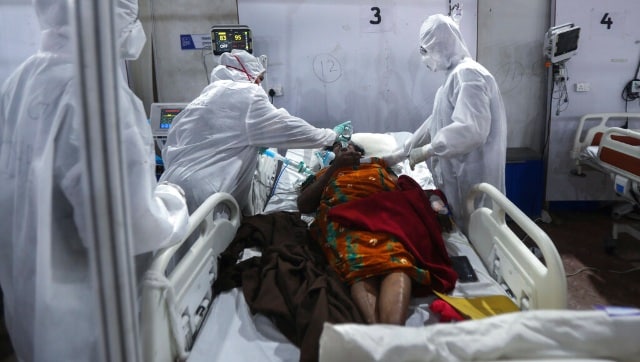 India
Medical experts have flagged the issue of the fast spread of COVID-19 in Kashmir which they said could further flare up
India
The application form will only be considered complete when it is filled completely, payment is done correctly and relevant documents are uploaded to the official website