Senior IPS officers Sujit Pandey, Alok Singh set to become first police commissioners of Lucknow and Noida respectively
Senior IPS officers Sujit Pandey and Alok Singh will be the first police commissioners of Lucknow and Noida respectively, an Uttar Pradesh government spokesperson said on Monday
Senior IPS officers Sujit Pandey and Alok Singh will be the first police commissioners of Lucknow and Noida respectively, an Uttar Pradesh government spokesperson said on Monday

Besides them, Inspector General (IG) Naveen Arora and IG Nilabja Chaudhary will be the joint police commissioners of Lucknow and Deputy Inspector General of Police (DIG) Akhilesh Kumar and DIG Sriparna Ganguli will be additional police commissioners of Noida, he said

The state cabinet on Monday approved a proposal for implementing the commissionerate system of policing in the two cities, giving more powers to the police
Lucknow: Senior IPS officers Sujit Pandey and Alok Singh will be the first police commissioners of Lucknow and Noida respectively, an Uttar Pradesh government spokesperson said on Monday.
Besides them, Inspector General (IG) Naveen Arora and IG Nilabja Chaudhary will be the joint police commissioners of Lucknow and Deputy Inspector General of Police (DIG) Akhilesh Kumar and DIG Sriparna Ganguli will be additional police commissioners of Noida, he said.
The state cabinet on Monday approved a proposal for implementing the commissionerate system of policing in the two cities, giving more powers to the police.
The government has also transferred six other IPS officers, posting Jai Narain Singh as Additional Director General of Police (ADG) of Kanpur zone, Prem Prakash as ADG of Allahabad, Pravin Kumar as IG of Meerut and Lav Kumar as DIG of Gorakhpur.
India
Criticisisng the previous governments, Prime Minister Narendra Modi said for years development schemes had not been completed in Bundelkhand, and that now people were seeing a government working for them for the first time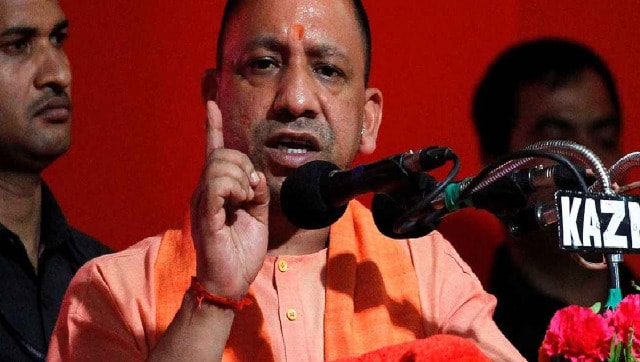 Politics
Yogi Adityanath has done well as chief minister of Uttar Pradesh and it is a matter of shame if the BJP cannot capitalise on that
Politics
The money laundering case against Deshmukh and others was made out after the CBI booked him in a corruption case related to allegations of at least Rs 100 crore bribery made by former Mumbai police commissioner Param Bir Singh