Selfless and down-to-earth: First Lady Suvra Mukherjee was Rashtrapati Bhavan's resident saint
First Lady Suvra Mukherjee, whose was cremated at the Lodh Road crematorium on Wednesday, was Rashtrapati Bhavan's resident saint epitomising rectitude, probity and honour till the end.
First Lady Suvra Mukherjee, whose was cremated at the Lodh Road crematorium on Wednesday, was Rashtrapati Bhavan's resident saint epitomising rectitude, probity and honour till the end.
Her immaculately clean image was a big bonus for Rashtrapati Bhavan because it was a study in contrast with the sullied and tainted reputation of many in President Pranab Mukherjee's inner circle extremely close to him for decades.
Barely two months ago, Omita Paul, Secretary to the President, was in the media glare after Lalit Modi accused her of being very close to hawala operator Vivek Nagpal. The Times of India, Indian Express and Hindustan Times reported Modi's attack on Paul and that the police lodged a complaint against Modi after 10 days of deliberation. Paul is the President's most trusted official-cum-confidant – almost a family member – which led Rediff.com to speculate that the accusations might even "hamper international relations and stymie diplomatic ties".
Similarly, last year Hindustan Times reported West Bengal cabinet minister Madan Mitra's charge that the President's son and daughter were beneficiaries of ill-begotten Saradha wealth.
Earlier, Saradha mastermind Sudipto Sen's letter to the CBI dated 6 April, 2013 described how crores of rupees were extorted from him by persons claiming proximity to "President of India Hon'ble Pranab Mukherjee". Names of Rashtrapati Bhavan officials reportedly surfaced during the CBI's and ED's interrogation of Saradha accused Sandhir Agarwal and Debabrata Sarkar. The Times of India repeatedly referred to a "super VIP – one of the biggest names in Indian politics" in its coverage of the sordid Saradha scam.
Suvra, in contrast. was a God-fearing woman who served the poorest of poor in the capital's slums on the banks of the River Yamuna until she was laid low by diabetes and neurological complications. Besides her own children, Abhijit Mukherjee, MP, and Sharmistha Mukherjee who is a Congress spokesperson, the First Lady adopted Indrajit (Pintu) from a Delhi slum and Dipannita (Pinky) from a Ramkrishna orphanage in Barrackpore, spending considerable time and energy on their education and upbringing.
As a cynical journalist prone to distrust and question the high and mighty, I must admit that Suvra was one of the most selfless and down to earth VVIPs I have come across. Her heart overflowed with motherly love.
I first met her on 25 October, 1995 when I went to the Mukherjees' Kolkata residence to interview Pranabda for The Times of India. It happened to be Bhai Phonta that day. The interview over, Suvra seated me at their dining table, marked my forehead with sandalwood paste, prayed for my well-being, fed me and gave me presents, including a signed copy of her book Chokher Aloy. The Bengali bestseller, first published in 1985, is an intimate portrayal of Indira Gandhi whom the Mukherjees knew very well.
I carried the autographed book with me when I visited her in 2012 while gathering material for a piece I was writing for a foreign newspaper. She was thrilled to see that I had not only preserved her book but brought it along. She signed the book again — this time as Mashima  — a beautiful expression of her motherly affection.
Suvra was very proud of her Bangladeshi background. Although she was barely seven when her family left Jessore, she nursed vivid childhood memories. "How can I ever forget my mamabari in Tularampur? It was on the banks of a river. Big boats sailed past us quietly as if they were gliding on water. Sometimes we counted them on our little fingers", she told me.
"There were Nayanjali and Hejol trees all around. We had addas on the branches of Nayanjali trees. The Hejol trees produced small red flowers. One afternoon I fell asleep under a Hejol tree and I was soon covered by canopy of red flowers. A couple of hours later my mother removed the flowers and took me home."
She once confessed to me that saris made in Dhaka were her weakness. "I am very fond of them, particularly the special quality Dhakai saris. Oi sari pore khub sammanit bodh kori. [I am filled with pride when I wear a special quality Dhakai sari," she said.
She loved to talk about Bangladesh Prime Minister Sheikh Hasina who flew to Delhi on Wednesday for the First Lady's last rites. "Hasina not only calls me Aapa but really regards me as an elder sister. She is 7-8 years younger. We have known her and her family since 1975 when she lived in exile in India. My husband was already a cabinet minister in those days. Even now Hasina rings up her Dada (Pranabda) whenever she faces any problem. He regards her as his younger sister and can go to any lengths for her sake."
"Indira Gandhi was also extremely fond of Hasina. She would catch Hasina's nose between her fingers and shake it before holding her tight. Hasina is a fantastic cook. Her husband, Doctor Sahab, was a very good man. We do miss him. Hasina's sister, Rehana, is also very close to us. Putul and Joy [Hasina's children] love me."
Soon after Hasina became Prime Minister in 1996, Suvra visited Dhaka with her dance and musical troupe, Gitanjali. She spent 15 days in Hasina's home. There were three performances in Dhaka and one in Chittagong.
In one of my last meetings, I asked Suvra to describe the best moment of her life.
"The birth of my son Abhijit", she replied without a moment's hesitation. "My mother distributed sweets when he was born. She was as happy as I was. My son is honest and straight-forward and I feel proud being the mother of such a good man."
When I asked whether she was happy about Abhijit giving up his cushy Steel Authority of India (SAIL) job to enter politics, she said: "I didn't like him joining politics. I wanted him to become SAIL chairman."
The First Lady was extremely attractive when she was younger. She blossomed into a loving and caring, down to earth, honest-to-goodness matriarch. Rest in peace Mashima.
SNM Abdi is a Firstpost columnist and former Deputy Editor of Outllook
Find latest and upcoming tech gadgets online on Tech2 Gadgets. Get technology news, gadgets reviews & ratings. Popular gadgets including laptop, tablet and mobile specifications, features, prices, comparison.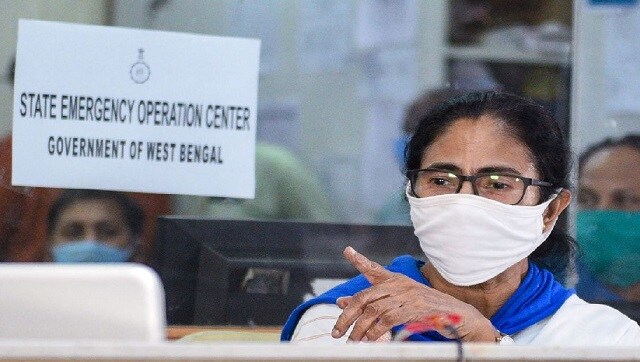 Entertainment
Theatre owners on Friday welcomed West Bengal Chief Minister Mamata Banerjee's decision, which she announced while inaugurating the 26th KIFF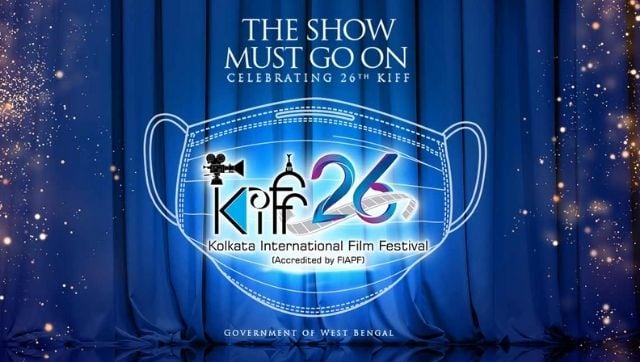 Entertainment
KIFF commences today and will conclude on 15 January
India
There are 54 vacancies available, of which 16 are for the position of Junior Technician, 12 for Junior Office Assistant, 10 each for Junior Bullion Assistant and supervisor and there are 6 vacancies for the post of Engraver III.