Sedition debate Part 3: Families of accused often bear brunt, face boycott and social harassment
The everyday fear of the police nabbing and whisking them for interrogation has become a part of the lives of those charged with sedition.
Editor's note: The law of sedition — Section 124A of the IPC — was introduced in 1870 to curb anti-colonial sentiment. Many leaders of the Independence Movement, including Mahatma Gandhi, were tried under this draconian act. Ironically, while the British themselves have abolished the law, present-day India has discovered its many maliciously creative uses. With hardly any convictions, the act has turned out to be an instrument of political oppression.
In the concluding part of this three-part series — exploring how the 147-year-old law has been adapted to deal with acts that are remotely anti-establishment — Firstpost examines the repercussions of the law on the lives of the accused and in particular, their families.
Ved Prakash Singh's life has been upended since the police filed sedition charges against him. The everyday fear that the police would nab him and whisk him for interrogation has become a part of his life. His financial status has gone from bad to worse, the stress has taken a toll on his health and people he once called friends have been avoiding him. And that's not even the worst part.
His biggest pain, he says, is that because of the charges filed against him, his cousins are facing difficulty in finding grooms. The case was filed against him in Aurangabad in Bihar. To escape police harassment, he moved to Patna. Here, he is pursuing his Bachelors of Laws.
Speaking with Firstpost over the phone, he declined to pinpoint where he's living or the name of the college he's enrolled in. When we mentioned the sedition case against him, he got nervous. After some hesitation, he accepted that there was a case booked against him for sedition.
We ask: Why is he facing sedition charges?
"Sir, I have never gone against India," he says. "I love India as much as Narendra Modi or any other citizen."
He claims that the case was slapped against him because he raised his voice against a hike in college fees and other ills plaguing the education system.
Singh happens to be the head of the state unit of All India Democratic Student Organisation. The 26-year-old wants to become a lawyer and fight his own case. He attended a couple of case hearings, but then stopped going. "I don't want to get arrested and packed off to jail," he said. "I will prove my deshbhakti (patriotism) after I get a law degree."
The road ahead is difficult. The charges against him have turned his family's life upside down. He says that a former friend he helped get admission in a college and lent support to after his father's death now shuns him. He says that whenever he calls that individual, someone else answers the call, says "wrong number" and hangs up.
Singh says life was beautiful until he was labelled a Naxal. Now, he fears even going to college. He's always looking over his shoulder. "I never know when the police will come to arrest me and beat me with canes for deeds I've never done," the law student says.
"One might not be a Naxal but police batons may end up turning someone into just that," Singh remarks.
Singh's tone is tinged with self-pity as he talks about his family. They were never well off to begin with and are now in deep financial trouble. He says they aren't getting support from anyone. He takes another jab at the police and "our so-called system" and says he never knew decrying fees hike and other evils would make him anti-national. He says he even thought of ending his life a few times but decided he'd rather fight injustice than succumb to it.
The allegations 
While Singh cuts a sorry figure, the man who filed the complaint against him refuses to feel any sympathy for him. He says Singh has been spotted with "hardcore" Naxals and reels off a few names of Singh's alleged partners-in-crime. He says this group was planning an attack on the police. He asks: If Singh is innocent, what was he doing with Naxals on a hill? He asks how police got a tip-off about Singh palling around with the rebels if he was innocent.
A senior police officer, on the condition of anonymity, says charges were framed against Singh only after a proper investigation. The officer says police are certain about his involvement with Naxals and are convinced Singh acted against the nation.
The law
According to Section 124A, one of the sections of the Indian Penal Code (IPC) under which Singh has been booked: "Whoever brings or attempts to bring hatred or contempt, or attempts to excite disaffection towards the government shall be punished with imprisonment for life or three years."
In simple terms, if someone misuses their right to free speech and tries to incite violence, their actions amount to sedition. Since it's a cognisable offence, the police don't need a warrant to arrest an accused. It's a non-bailable as well as a non-compoundable offence, which means a compromise between the accused and the complainant cannot terminate judicial proceedings.
If one is found guilty, they may face three years behind bars or life imprisonment. However, the judgment takes a long time and during the hearings, an accused has to live without a passport, is barred from government jobs and have to produce themselves in court on a regular basis. While conviction rate under this section is low, the consequences of being booked itself amount to a punishment.
Student leaders who were in the eye of the storm over the Jawaharlal Nehru University row in February 2016 — Kanhaiya Kumar, Umar Khalid and Anirban Bhattacharya — were also booked under Section 124A. Hardik Patel from Gujarat, who led the agitations in Gujarat in 2015 demanding reservation for the Patidar community, was also slapped with the same charge.
Its history 
The contentious section was included in the IPC in 1870 and personalities of the stature of Bal Gangadhar Tilak and Mahatma Gandhi were booked under it.
Tilak was booked multiple times and had to spend six years behind bars for an editorial published in his newspaper, Kesari. In 1922, Gandhiji had to appear in court for his articles in his weekly paper, Young India. In the hearing, the Father of the Nation denounced the law, saying: "Section 124A, under which I am happily charged, is perhaps the prince among the political sections of the IPC designed to suppress the liberty of the citizen."
After India had won its Independence and adopted its Constitution, the country's first prime minister, Jawaharlal Nehru, took a firm stand against the law on sedition. "Take again Section 124A of the Indian Penal Code. Now, so far as I am concerned that particular section is highly objectionable and obnoxious and it should have no place both for practical and historical reasons, if you like, in any body of laws that we might pass. The sooner we get rid of it the better."
The author is a Lucknow-based freelance writer and a member of 101Reporters.com, a pan-India network of grassroots reporters.
Part 1: In Bihar's Red Zone, draconian law adds teeth to state's might
Part 2: Abandoned by families and neighbours, accused face a life without living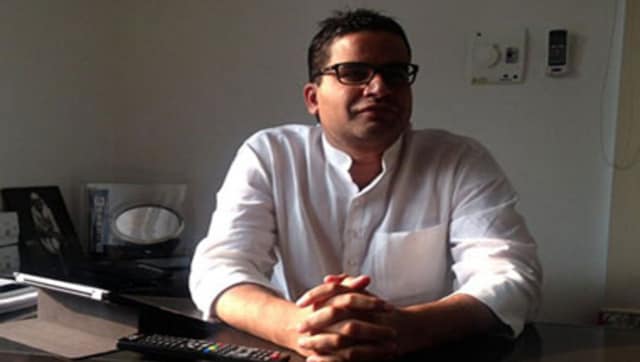 Politics
The newest twist in the tale came on Wednesday when Rahul Gandhi aide Archana Dalmia sent out a tweet giving Kishor a 'warm welcome into the Congress family' only to subsequently delete it
Politics
The officer alleged that the police did not lodge an FIR despite repeated attempts and he was made to wait for hours even to get a receipt of his written complaint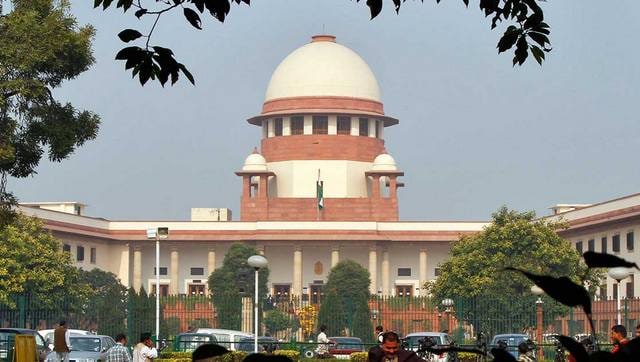 India
Attorney-General KK Venugopal, however, defended the validity of the provision but accepted that some guidelines may be needed to curb misuse