Sedition debate Part 1: In Bihar's Red Zone, draconian law adds teeth to state's might
Although those charged with Sedition are innocent till proven guilty, and charges rarely stick, the exacting process itself becomes a punishment.
Editor's note: The law of sedition (Section 124A of the IPC) was introduced in 1870 to curb anti-colonial sentiments. Many leaders of the Independence movement, including Mahatma Gandhi, were tried under this draconian Act. Ironically, while the British themselves have abolished the law, present-day India has discovered its many maliciously creative uses. With hardly any convictions, the act has turned out to be an instrument of political oppression.
In the first of a three-part series — exploring how the 147-year-old law has been adapted to deal with acts that are remotely anti-establishment — Firstpost looks through cases of 20 men accused of anti-national activities in the Naxal-affected area of Aurangabad to find out what prompted such serious charges being pressed against them.
'Pakistan is not hell. People there are just like us.' The statement might look innocuous on the face of it, but saying this much led to sedition charges against a famous actor-politician from Karnataka last year. Months before this, the then president of Jawaharlal Nehru University Students' Union Kanhaiya Kumar was booked for sedition and jailed (later given a clean chit) on the basis of a video that was proven to be tampered with.
Then there is a slew of sedition cases filed against Muslim men after the Indian cricket team lost to Pakistan in the final of the Champions Trophy in June. Last year, a case was filed against the management of a private school in Madhya Pradesh for marking Jammu & Kashmir incorrectly on India's map in the school diary. Reams have been written about the brush of Arundhati Roys and Binayak Sens with the colonial-era law.
But not all cases of alleged anti-national antics are high profile or get reported in the media. In 2014-15, 77 cases of sedition were registered in the country, most of them in Bihar (25) and Jharkhand (18). In the last three years, 165 people have been arrested under this law.
Firstpost analysed the annual report of Bihar's crime records bureau and found that all the 25 cases were registered in Aurangabad district, a Naxal-affected area.
Using the Right to Information Act, Firstpost got the details of 20 cases and spoke with the accused, wherever possible, and their kin about what led to such serious charges being pressed against them. While some of the accused are hardcore Naxals, some pleaded innocence and said they were unfairly booked.
Grave charges
One formally charged with sedition has their passport seized, gets barred from government jobs and has to face lengthy legal proceedings. An accused can be arrested without a warrant and the offence is non-bailable. And then there's the cost factor of it all. Although innocent till proven guilty, and the charges rarely stick, the exacting process itself becomes a punishment.
Section 124A of the Indian Penal Code pertains to sedition and says: "Whoever, by words, either spoken or written, or by signs, or by visible representation, or otherwise, brings or attempts to bring into hatred or contempt, or excites or attempts to excite disaffection towards the government established by law in shall be punished."
Arbitrary action
One of the 25 men accused of anti-national activities in Aurangabad is a rickshaw puller. Lamenting his misfortune, he told Firstpost the police have booked him merely because the passengers he ferried one day turned out to be Naxals. (More about him in part two of the series.)
Then there's an unlikely 'Naxal'. Madanpur police have registered a sedition case against Manoj Kumar and others for attacking policemen with bombs and stones. Like all of the accused, he has fled his village. In his village Pitambra, his cousin Jugan Kumar told this correspondent they did not know why the case was filed against him. He said Manoj is an extremely laid back person, so much that his wife would always berate him for being lazy.
Jugan said Manoj would sometimes disappear for seven to ten days and once he confessed that he goes to the city to watch movies and drink with friends. He said the police detained him after their post was attacked during one of his absent-from-village days. He said apparently the police are also confused about his Naxal connection.
"I heard someone say Naxals were helping Manoj to recover from the detention trauma. You know, sir, when Naxals help someone that means he is doomed to be a Naxal," he said.
Poverty drove him to Naxals
Mukesh Kumar, whom Madanpur Police has booked for firing on Naxals, was a small farmer. While Firstpost could catch hold of neither him nor his family, a social activist Ravi Pandey said Mukesh is not a Naxal but has been working for them.
"A poor man does not have many options. He was a farmer and on a number of occasions had informed Naxal commanders about police movement," he said and added that the police detained him once, after which the Naxals helped him with food and money.
Pandey said Mukesh is fighting the sedition case with the financial help from the Naxals. He said it is the modus operandi of the Red Brigade to help poor people to win them over.
Unfair treatment
While two village heads Firstpost spoke to refused to either acknowledge or comment on the Naxal/sedition issue, head of Saliayaa village Arjun Baith admitted that some youth were getting drawn towards the Naxals. He said it was because of police atrocities committed on them.
Alok Pandey, the Aurangabad-based social activist who accompanied this reporter as his guide for these interviews, said villagers are compelled to shell out Naxal tax but that doesn't imply they are Naxals or their sympathisers.
He said he himself has been jailed thrice and accused of being an ally of the armed rebels although he was merely going to attend a political rally in Patna. He said the police put pressure on him to confess to having ties with the Naxals, but he did not give in and eventually walked free as the police could not prove their allegations in the court. He stressed on the need for all sedition cases to be investigated thoroughly.
A senior advocate with the Bombay High Court, Vineet Naik, said Section 124A needs to be revisited. He said it was amusing that of late, acts that are even remotely anti-establishment were attracting sedition charges. He said since the police department frames the charges, it needs to be sensitised and trained about the law and its application.
Former Director-General of Police, Maharashtra, SS Virk, said the sedition law is being used to muffle the voice of dissent. "Those who have been charged with sedition or arrested under this... how have they committed an act that threatens to break up the working of the country or incite sedition against the government?" he asked, adding that the charges should be slapped only against those guilty of treason or harming the country.
What courts have said
The battle against the sedition law dates back to 1960s. In an interesting case – Kedar Nath Singh vs State of Bihar, 1962 – the Constitution Bench of the Supreme Court of India said: "A citizen has a right to say or write whatever he likes about the government, or its measures, by way of criticism or comment, so long as he does not incite people to violence."
Hearing a petition on the increasing number of sedition cases being filed across the country, in September 2016, the apex court cautioned the police against misuse of the sedition law and directed them to follow its earlier Kedar Nath judgment.
The author is a Lucknow based freelance writer and a member of 101Reporters.com, a pan-India network of grassroots reporters. He tweets @saurabhsherry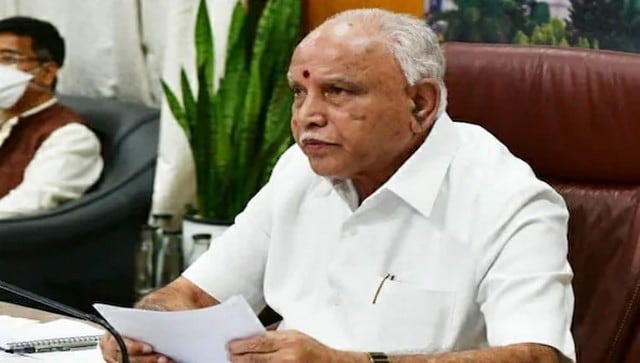 Politics
The 78-year-old Yediyurappa belongs to the older generation of politicians who started their service to the public as a teenager (in his case with the Rashtriya Swayamsevak Sangh) and did not hail from either a political or an affluent family
India
The West Bengal chief minister also urged Opposition parties to come together to defeat the BJP in the 2024 Lok Sabha elections
India
The top court had taken suo motu cognisance and said it cannot allow the UP government "to hold 100 percent physical Kanwar Yatra in view of COVID"