Security forces lay siege to Srinagar's Lal Chowk, launch cordon and search operations to crack down on hidden militants
On Friday, hundreds of people launched the cordon and search operations (CASO), known as 'crackdown' in local parlance, at Lal Chowk in Srinagar
Brandishing automatic rifles with fingers held close to the triggers, a joint team of security forces laid siege to Srinagar's Lal Chowk so suddenly and so swiftly that it took pedestrians and commuters some time to realise that the largest marketplace in Kashmir was being put through a crackdown.
The scene was reminiscent of the situation in Kashmir from the early 90s, although few could recall when was the last time such a spectacle unfolded in Lal Chowk.
On Friday afternoon, at around 3 pm, hundreds of people launched the cordon and search operations (CASO), known as "crackdown" in local parlance, at Lal Chowk. Named by Leftist Sikh intellectual BPL Bedi after Moscow's famous Red Square, Lal Chowk is the Valley's most preferred shopping destination and the commercial hub of Srinagar city. Tthousands of people from all over Kashmir throng Lal Chowk throughout the day, but on Friday, they were taken aback by the ominous turn of events.
This was among a dozen or so CASOs launched by the forces on Friday throughout the Kashmir Valley. According to police sources, they received inputs about the presence of militants in the area who were planning a strike on security forces. However the operation ended without establishing any contact with the militants.
But the mere presence of dozens of uniformed men in the heart of the city in bulletproof vehicles, snipers on top of under-construction buildings, and terrifying soldiers pointing their guns at everyday people illustrates how Kashmir may be slipping back to the uncertainties of the early 90s. "The old days are back," said Farooq Ahmad Gada, a shopkeeper who sells readymade garments near the Clock Tower at Lal Chowk, after forces searched his shop, adding, "We are back to square one."
Gada, 58, a resident of neighboring Maisuma locality, the 'Gaza of Kashmir', said he was shocked when forces, covering their face with black bandanas and rifles pointing towards people, asked him to vacate his shop for the search operation. And around the historic Clock Tower, forces were seen diverting the traffic from Residency Road to Jahangir Chowk, the other part of the city, which is connected by two bridges to the city square.
"Army snipers in Lal Chowk, Srinagar. Before 2014 we were in such a comfortable position vis-a-vis the security environment we were able to dismantle bunkers in the area. This is the lasting legacy of Mehbooba Mufti and the BJP-PDP alliance," National Conference leader Omar Abdullah tweeted.
People watched in shock and fear as they tried to make sense of the events unfolding around them. The forces' vehicles were parked on one side of the road while forces were running towards some of the buildings, prompting rumours that an encounter between forces and militants might soon break out.
"It was a joint security exercise, not a specific information-based operation," Srinagar-based CRPF spokesperson, Sanjay Sharma, said. "The militants have been coming to Srinagar for a day or two from north or south Kashmir, but they don't stay in the city," inspector general of CRPF, Ravideep Sahi, said.
But sources in Kashmir police say the forces were looking for militants who had recently attacked a CRPF bunker and killed a soldier. Shanker Lal of 23 Battalion, a constable in CRPF, who was part of a security deployment in the city centre was killed by two unidentified militants near the Fire and Emergency service headquarters at Batamaloo.
The attack was reminiscent of three motorcycle borne militants assassinating the prominent Kashmiri editor Shujaat Bukhari, who was shot dead outside his office on 14 June. Even the shoes and sandals worn by the attackers of CRPF man and their blue motorcycle resembled with Shujaat's assailants.
The police and CRPF have been carrying out impromptu search operations in Srinagar city, which has remained peaceful for years and untouched by the violence, even as youth joining in militancy in recent years from south Kashmir. A band of young boys did join the militancy from Srinagar, including the son of a senior Hurriyat leader, but they have almost been eliminated.
More than an hour after the forces withdrew from Lal Chowk, the troops carried out search operations in Press Colony of Srinagar, where unknown men had damaged cars of at least three journalists on Thursday night.
In Kashmir before the PDP-BJP government came into office, there were 3,136 establishments/premises under the occupation of government forces. Till August 2016, 187 Schools, 305 other government buildings, 96 private buildings, 37 hotels, 31 industrial units and three cinema halls were vacated and restored for their original use.
In recent days, the forces have intensified security in Srinagar, and almost all the roads leading to it from both south and north now have deployment of paramilitary soldiers in sandbag bunkers. These makeshift bunkers have added to the sense of militarisation.
"I have seen worse in the early 90s, but this (crackdown) one was terrifying. Maybe we were not used to these crackdowns now. Even police and army didn't frequent Lal Chowk but the deteriorating situation has brought them back. It is not a good sign," Gada, the shopkeeper in Lal Chowk, said.
India
Terrorists may attack with little or no warning, targeting tourist locations, transportation hubs, markets/shopping malls, and government facilities, the advisory said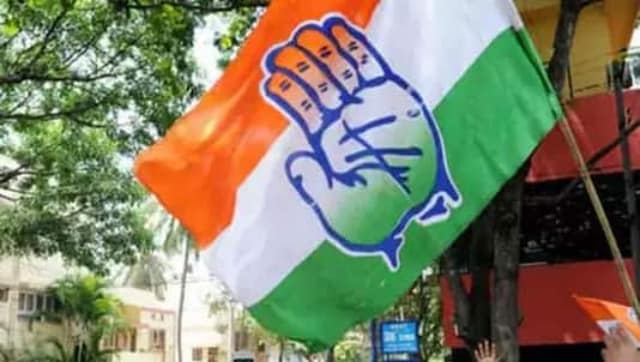 Politics
The leaders charged in the letter that the "hostile attitude" of the party leadership compelled them to resign from all party posts and also trained their guns at state unit chief
India
After the bodies of two civilians killed in the Hyderpora encounter were returned to their families, the chorus for handing over the mortal remains of Amir Magray grew louder