Security forces kill five Jaish-e-Mohammed militants near Uri in Kashmir
Five militants from Jaish-e-Mohammed's suicide squad were killed on Monday near the Line of Control (LoC) in a joint operation by Jammu and Kashmir Police
Srinagar: Five militants from Jaish-e-Mohammed's suicide squad were killed on Monday near the Line of Control (LoC) in a joint operation by Jammu and Kashmir Police, army and paramilitary forces, officials said.
Defence spokesperson Colonel Rajesh Kalia said a group of militants was spotted infiltrating from Pakistan into India near Dulanja area of border town Uri — some 120 kilometres from Srinagar.
The infiltrating militants opened fire at the forces, ensuing into a fierce gun battle that left five militants dead, Colonel Kalia said.
Director General of Police SP Vaid tweeted about the operation and said four "suicidal JeM terrorists were killed in Dulanja while infiltrating, in a joint operation by (Jammu and Kashmir) Police, army and (central armed police forces) CAPF".
"Keep up the good work," he lauded the forces.
Police sources here said all the slain militant were Pakistan nationals.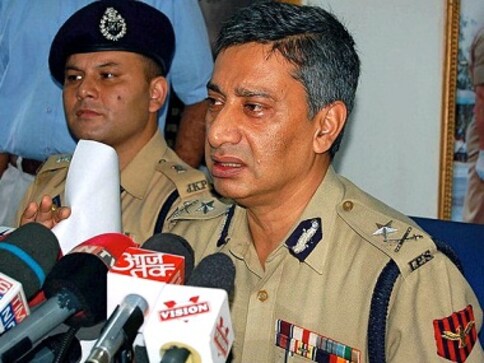 India
Vaid said the holy month of Ramzan is for everyone and "I think Pakistan should also observe it (by giving up violence)".
India
Jammu and Kashmir DGP SP Vaid on Tuesday said there was "perfect" synergy among the various security forces in tackling militancy and maintaining law and order in the valley.
India
The Supreme Court on Tuesday sought Attorney General KK Venugopal's opinion on the appointment of new Director General of Police (DGP) Dilbagh Singh by the Jammu and Kashmir government.