Security forces analysing CCTV footage to identify assailants who killed two soldiers, says Kashmir IGP
Militants opened fire on security forces outside Sringar, resulting in injuries to two army personnel. The injured soldiers were rushed to a military facility in the nearby Shariefabad camp where they passed away
Srinagar: Three militants travelling in a car carried out the attack on a quick reaction team (QRT) at Parimpora in the outskirts of the city on Thursday, in which two Army soldiers were killed, and the security forces are analysing the CCTV footage of the incident to identify the attackers, Inspector General of Police Kashmir Vijay Kumar said.
The militants opened fire on the security forces at Khushipora in the Parimpora area, resulting in injuries to two army personnel. The injured soldiers were rushed to a military facility in the nearby Shariefabad camp where they succumbed.
"Three militants travelling in a car fired indiscriminately at the army men, leaving two of them seriously wounded. Both the injured soldiers have succumbed,"  Kumar told reporters near the site of the incident.
The IGP Kashmir said security forces were chasing the vehicle which was used in the attack.
"It seems the attack was carried out either by Lashkar-e-Toiba (LeT) or Jaish-e-Muhammad (JeM) outfit," he said. "There is movement of LeT and Jaish here and we will identify the group behind the attack by evening. Among the three, two could be FTs (foreign terrorists) from Pakistan and one local. We are analysing the CCTV footage," he said.
Find latest and upcoming tech gadgets online on Tech2 Gadgets. Get technology news, gadgets reviews & ratings. Popular gadgets including laptop, tablet and mobile specifications, features, prices, comparison.
Entertainment
The author of Didda: The Warrior Queen of Kashmir said he has "exclusive copyrights" to the life story of Didda, accusing Kangana Ranaut of "blatantly violating" his rights.
Sports
Although Chennai City FC dominated possession for much of the match, Real Kashmir's counter-attacking style of play earned them the win.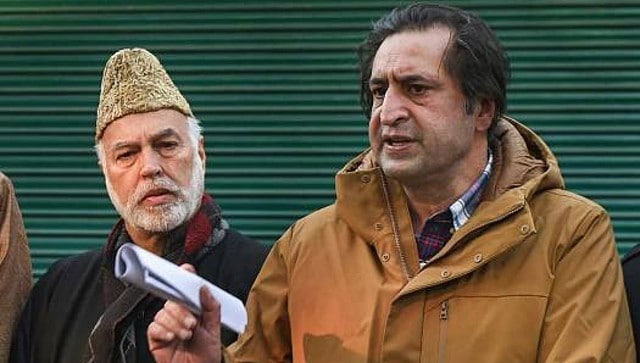 Politics
In a letter to PAGD head and National Conference president Farooq Abdullah, Lone also blamed the proxy candidates behind the low vote share of PAGD constituent parties in the district development council (DDC) elections