Security at Bhima Koregaon did little to ease insecurity among Dalits; tensions rise as first anniversary of violence approaches
At Bhima Koregaon, the tension had eased to some extent because of the meetings between Dalit and upper-caste members the police and administration arranged, but it has been escalating once again with January approaching.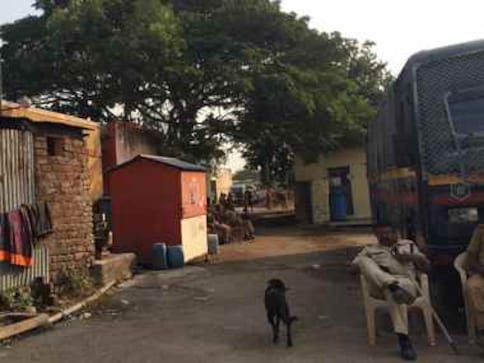 Dalits at Maharashtra's Bhima Koregoan village near Pune feel a sense of security only around the Buddha Vihar temple, which is the entrance to the neighbourhood where 20 Dalit families live, because of the police personnel stationed there. They make sure to not loiter in other parts of the village. These Dalits mostly work as sweepers or cleaners for the gram panchayat, but even then they prefer to work in groups with members from their community and return home together. Schoolchildren and college-goersalso play among themselves and go to their institutes in groups.
The situation may look normal on the surface, but the uneasiness and insecurity among Dalits is palpable in their actions and ways of communication.
It has been nearly 11 months since the riots at Bhima Koregoan broke out, in which one youth was killed and several were injured. The violence broke out when lakhs of Dalits, on 1 January, had gathered at Bhima Koregaon — 40 kilometres from Pune — to commemorate 200 years of the battle in which British Army, comprising mostly Mahars and other lower-caste members, defeated the oppressive upper-caste Peshwa rulers.
Every New Year's Day, Dalits pay homage at the Vijay Stambh (war memorial) at Bhima Koregoan, but this January, when they visited the three villages in the region, they found all shops, restaurants, hotels and houses closed, because of which they struggled to get water, food and accommodation. By afternoon, they were attacked, and their buses were burnt. This worsened the caste divide and left  Dalits feeling even more insecure.
Even though police have been stationed at Dalit neighbourhoods in the Bhima Koregaon region since the day after the violence, Dalits find the situation far from normal. Most of them prefer to convey that all is well, but digging deeper reveals the rage still simmering among other communities.
For seven families from these villages who lodged an FIR against local upper-caste men, staying here has been a nightmare. Although 28 FIRs were registered in connection with the riots, there are many against people from other parts of Maharashtra.
"The accused in my complaints are from my village only. No Maratha or upper-caste families talk to us. They are of opinion that we should forget what happened and not lodge any FIRs," said Mangla Kambale, a resident of Bhima Koregoan's Perne Phata area, whose house and shop were set ablaze by an angry mob on 1 January. "Once, my daughter told me she was being stalked for a couple of days. Now we don't allow her to go out alone. Due to uneasiness and insecurity, we prefer to shop for groceries and other important items from Pune and avoid going to local shops."
Mangla's FIR was registered on 3 December, a near 11 months after the violence. She said police at the Shikrapur Police Station didn't pay heed to her requests till after a media report emerged, compelling them to lodge an FIR. Fortunately, they is a video of a mob setting her house on fire, which further forced the police to take action.
Rama Athawale's fabric workshop was completely burnt to the ground in the Bhima Koregaon violence, and the loss of the property cost her over Rs 50 lakh. "Although the government gave us a temporary house in Pune, we have to keep going to Perne Phata, where we used to stay, for official work and my son's school. Yesterday, I went to my son's old school, and two accused named in my FIR were standing at a nearby temple. They were looking at me so angrily. I am at least safe (in Pune) because of the security provided to us. But it's not easy to stay in the village anymore."
The experience of Puja Sakat's family isn't very different. Puja had witnessed her house being set ablaze on 1 January and was found dead in a well near her house on 22 April. Jaidev, her brother, who often visits the Collector's Office in Pune to follow up on the case, said, "Two men, Navnath Darekar and Somnath Darekar, were arrested in the case after Puja's death, but they were released on bail within a week. I have seen driving around the village many times. Sometimes I even felt they were driving along the route I take intentionally to intimidate me, but I remain calm and continue walking to my destination."
A resident of Sanaswadi, where, again, all Dalits live in one area, said they were not afraid of getting attacked because of the two police officers stationed there. "At Sanaswadi, most of the Dalits are workers at MIDC factories and don't want to create noise. All is going good as we have our jobs and our children go to school. Communication with members of other castes is not as normal as it used to be, but we are managing well and don't want more issues," he said.
With 1 January now approaching, villagers — mostly Dalits — want a higher number of police personnel deployed. Local Dalit youth leader Rahul Dambale said, "The administration should arrange for enough water, food and security for Dalits who will come here from across the state. They should have makeshift arrangements for Dalit to stay at night."
The tension had eased to some extent because of the meetings between Dalit and upper-caste members that the police and administration arranged. But it has been escalating once again with January approaching, and several organisations announcing programme to be held at Bhima Koregaon.
India
Kalyani Singh – daughter of the Acting Chief Justice of Himachal Pradesh High Court Justice Sabina – was arrested after the CBI said it found evidence suggesting she and national-level shooter Sukhmanpreet Sidhu were in a romantic relationship that turned sour
World
To his supporters, the 50-year-old is a secrecy-busting journalist who exposed US military wrongdoing in Iraq and Afghanistan. But US prosecutors claim Assange put lives at risk when he helped intelligence agent Chelsea Manning steal diplomatic cables and military files which Wikileaks later publish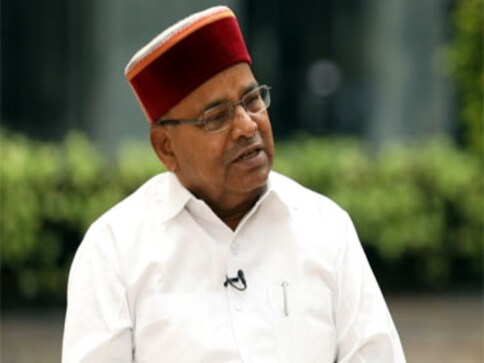 Politics
From governors to tribal leaders and even a former Lok Sabha speaker, the BJP has a glut of candidates to choose from and much to ponder while making its choice