Section 377 verdict: Decriminalising homosexuality is a legal win but erasing social stigma will be a long and hard fight
LGBTQ or sexual minorities whose long self-exile has come to an end, need support to get up on their feet and walk out of the shadows of stigma and discrimination.
Amid celebrations by the LGBTQ community soon after the Supreme Court verdict decriminalising homosexuality on Thursday and my own happiness with the simplifying of Section 377 as I had seen on the ground while working both in NACO and UNAIDS among a plethora of LGBTQ groups how they suffer under the term "sexual minorities", two important factoids came to my mind.
The first one was a near total silence from the usually noisy political scene. Except for the usual culprits like Shashi Tharoor and Subramanian Swamy who made their position known from both sides of the spectrum, there was a loud deafening silence. Anybody worth their salt should have made out that the usual army of the BJP spokespersons seemed to be completely silent on the momentous changes that were made by the Supreme Court.
So was this the whip of party discipline? It's tough to guess.
Firstly, let me remind you that laws have never stopped social evils though they have controlled them. So if anybody thinks the stigma and violence against us on the streets would stop immediately are much mistaken. Anti-dowry laws and laws against domestic violence have hardly shown a drastic reduction though they have shown a plateau in some cases. They have shown a decline only in places where the violence-prone population – women – have been empowered to fight back.
And the same reasoning applies here. LGBTQ or sexual minorities whose long self-exile has come to an end, need support to get up on their feet and walk out of the shadows of stigma and discrimination.
It needs mass media campaigns notwithstanding the opening up of our schools for sex and sexuality education. Presently, seven state legislatures have banned sex education in schools and there is a need to start structured classes where even condom demonstrations must be taught to secondary school students if we are to protect our young from not just sexual violence but also decrease their vulnerability to STIs and HIV. After years of excellent work in family planning, it is time to move ahead and teach our young to protect themselves.
With that must come a broader policy framework on teaching about sex, sexuality and gender in schools and colleges. At present, there are no model courses on the subjects which are the backbone of the human rights framework of the Jogjakarta Sexual and Reproductive Rights of Sexual Minorities called the SOGI rights or Sexual Orientation and Gender Identity (SOGI). These rights, now accepted by the United Nations General Assembly have been denied recognition by over 50 members of the Organisation of Islamic Countries (OIC) and an important observer, the Vatican and possibly might see a pushback from the Donald Trump administration.
The good part is India is way ahead of this global regressive slide downwards.
The various state police academies, which train officers of our constabulary, are opening up to these modules but it was a necessity which was long dawning on the trainers. The problems of sexual minorities, especially, of transwomen or hijras especially, have been an issue that has vexed them over the years. FIRs now use the Indian term "Tritiyapanti" (third gender) as matter of fact for any crime involving a transperson. They are mostly treated with some dignity except in some state like Karnataka as they are said to possess supernatural powers.
But the treatment of kothis (effeminate men) from the working class and hijras in sex work is now a common street phenomenon and need a special policy framework to be in place. Police academies are just now visiting and populating these frameworks on how to engage with them. The reading down of Section 377 will now take away the criminalisation of gay men, kothis and needless harassment in the public sphere. The goons who harass and indulge in gay bashing can now be legitimately put down with a strong hand by police. FIRs will be easier for people being blackmailed or extorted.
But there will be a pushback. Remember the operative word is "sex with consenting adults in private". The authorities will employ more CCTV cameras in toilets, parks and other public places to stop gay men cruising for sex partners. This has happened in England after the sodomy laws were thrown out so there is a reason to believe it will happen here too.
However, the other side is the LGBT movement will also mobilise to see that its members are no more harassed and taught their rights accordingly.
It is after this rollout of stigma removal and discrimination that LGBT will have to fight every inch of the way for rights taken for granted by heteronormative society. Even civil marital bonds are going to be difficult as no religious authority will easily allow the marriage of same-sex couples. Without recognition of these bonds, inheritance, tenancy rights even strengthening of registered wills with other legal instruments will come into play.
An example will perhaps make it clearer.
Even if a will is registered by a man who has adopted his lover, under Islamic Hanafi Schools, the adoption is not legal and hence the will have to be a secular registered instrument that can be challenged in a court of law. Today's tenancy rights are extended to natal family and spouses. But is a same-sex partner a "spouse"? Will the State recognise him/her as a spouse? How will endowments be recognised and honoured without challenges from natal families?
Most hijras are disinherited by their parents because of the "loss of masculinity". Many have had to have bitter legal fights to get their inheritances out of their brothers despite wills keeping them well within family property divisions. This bitter in-fighting in families has been described very poignantly by Revati in her autobiography I am Revati. Just visiting her family home was such a painful journey that it makes you climb a wall.
Also, the gender anomalies are startling. Suppose you are a Muslim male who then transits to a female and yet retain your religion. After the transition, as a Muslim woman, you inherit one-sixteenth of the property compared to your brother, a Muslim male. How will this anomaly be addressed? Will the State give her justice? In a Hindu or Sikh family, the transitioning male is just disowned or given a dower to get out of the mitraksha system where land is inherited by male members only.
Heteronormative society has been able to neatly divide its material assets through gendered means. The fact that gay men and women and transgendered persons do not obey the laws of the heteronormative world makes this a difficult territory to negotiate. The State with its one-size-fits-all legal system is going to falter on how justice can be given to sexual minorities.
The road ahead is therefore full of pitfalls. Both European and American legal systems are still coming with SOGI issues. India with its pluralism and diverse personal codes from common law community mores is better placed to look at these issues. Even the recent Law Commissions seem to have realised it and have stressed more gender just laws within personal community codes rather than a Uniform Civil Code that is a hobby horse for our political class.
One can anticipate a bitter family and social infighting ahead. Section 377 has become a stone that has been thrown into a calm pond which is going to cause many ripples but we must welcome it. It will lead to more social justice and equality in this highly unequal social system.
Subscribe to Moneycontrol Pro at ₹499 for the first year. Use code PRO499. Limited period offer. *T&C apply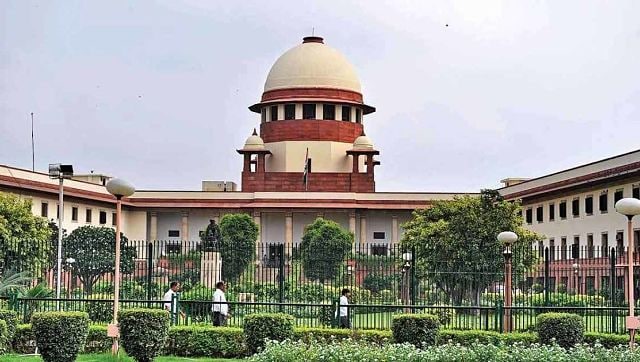 India
The links for virtual court hearings in the apex court will be shared on registered email ids and registered mobile numbers of the concerned advocates-on-record and party-in-person, the court registry said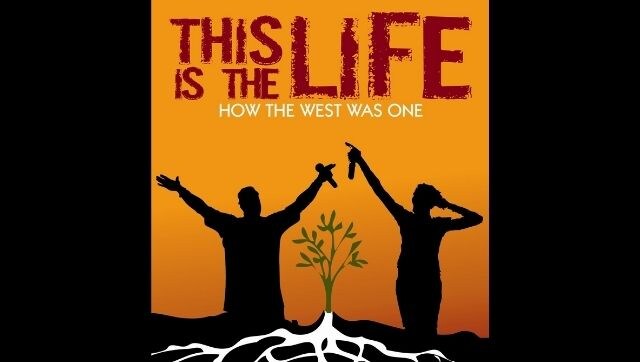 Entertainment
Ava DuVernay's This Is the Life is a refreshing portrait of a 1990s California hip-hop subculture that thrived separately from gangsta rap
Entertainment
Films like Tribhanga and Shakuntala Devi have shown mothers, and women overall, as full and complex human beings — not melodramatic side characters, but outspoken, independent leads who are in charge of their own fates