Section 377: It's imperative that we strike down this regressive law for India's future
Supreme Court overturned a Delhi High Court ruling saying it was the job of Parliament to decide what is to be done with Section 377.
"I do not necessarily feel anger or hurt about the fact that India criminalises homosexual relations through Section 377, what I feel is sadness. There is also a frisson of fear, the awareness that if someone decides to target me for an unrelated reason, they have this weapon in their hands that they can choose to use against me." Arjun Sawhney, businessman
"Section 377 makes me feel like a criminal because it refuses to validate my existence in my own country. Our Indian society is like a matryoshka doll, the Russian nesting dolls with one figure inside the other inside the other. We have minorities within minorities here, and criminalisation of homosexuality further marginalises an already marginalised group. Even within this group, women have less of a network or a voice. I feel such sadness when I go to malls and other public places where I see couples who, without thinking, may lean against each other or hold hands or put their arms around each other's waists. The moment two people of the same sex do that though, it becomes an issue. I've had strangers walk up to me screaming, 'What you are doing is against our culture' and 'Do you know I can call the police on you for such behaviour?' When that happens, the intimacy of the gesture is immediately lost and it becomes a statement instead. Then you ask yourself, 'Is it worth it?' The law and social prejudice are combining to deny LGBT persons even the simple joys of life." Ankit Gupta, journalist
"I've become disillusioned and even passive since the Supreme Court's 2013 ruling on Section 377. I'm just tired of speaking up. People don't realise how the law fuels social prejudice. I look at how this prejudice has affected even my career. Just because I'm vocal, I've been slotted as a 'gay filmmaker' and people have decided, 'Oh he makes only that kind of film' although I've not made films only on gay themes. I'm an independent filmmaker no doubt but I certainly don't see myself as an arty kind of director, yet I've been labelled and tagged. I'm tired of it. In December 2013, some friends had planned a party and I was actually heading for the airport to take a flight out for it when news of the SC ruling came in. I'm not saying I'm a pessimist, but I'm not particularly thinking about the 2 February hearing. I'll follow the news, but that's about it." Onir, Filmmaker
Far removed from these despondent words uttered by real human beings, in a sporting arena hitherto unexplored by the likes of Sania Mirza and Leander Paes, a game of legal tennis has been playing out in India for two years now.
First in December 2013, the Supreme Court overturned a progressive Delhi High Court ruling and tossed the ball into the legislature, saying it was the job of Parliament to decide what is to be done with Section 377 of the Indian Penal Code that criminalises homosexual relations. An appeal that has since been filed by LGBT (lesbian, gay, bisexual, transgender) rights activists in the Supreme Court – for which a hearing will be held tomorrow – has been used by the present government to smash the ball right back into the judiciary.
In December 2013, the BJP was the only national political party to officially support continued criminalisation of homosexuality. As the ruling party at the Centre since May 2014, its officially stated stance has been that Section 377 cannot be repealed while the matter is sub-judice in the Supreme Court.
Meanwhile, in the winter of 2015, when Congress MP Shashi Tharoor introduced a bill in Parliament for an amendment to the law, it was voted out without discussion, with opponents erroneously taking shelter under the SC's December 2013 verdict.
It is a contest of back and forth that could put Federer, Djokovic and Nadal in the shade. While this rather transparent match between the Supreme Court and the central government continues, tragedies are being enacted across the country as an outdated law ratifies widespread social bigotry and ignorance.
Just this year, a 15-year-old boy in Agra doused himself with diesel and set himself on fire when he was allegedly ragged on being spotted getting intimate with another boy. Coming to theatres in February is the Manoj Bajpayee-starrer Aligarh, based on the true story of the hounding and mysterious death in 2010 of a gay professor in Aligarh Muslim University (AMU). The harassment of Professor Shrinivas Ramchandra Siras by authorities at AMU, the media and even students, is a textbook illustration of the genuine dangers facing LGBT persons in India, beyond the realm of newsroom debates and cocktail circuit conversations.
Pre-conceived notions are further perpetuated by mainstream Indian cinema, which routinely delivers stereotype-ridden portrayals of gay men – and a very occasional woman – as sexual predators, stalkers, cartoons and other cliches.
The contempt that the LGBT community faces in the national mainstream was underlined rather glaringly by the reportedly crude, innuendo-filled response from MPs when Tharoor introduced his amendment bill in Parliament. Harjyot Khosa of India HIV/AIDS Alliance was quoted in The Telegraph recounting the vulgarity in the ensuing commotion: "It was shameful to say the least. When Tharoor stood up to ask if he could present the bill, some MPs from the government side got up and started jeering loudly. I heard them ask Tharoor if he wanted the bill passed for himself. I cannot recognise the faces of the MPs, but they said,'Tharoor ko zyaada zaroorat hai is bill ki (Tharoor needs this bill more)'."
If these are the depths to which legislators can descend when the spotlight is on them, it is easy to imagine the plight of ordinary people being victimised by fellow citizens and in particular the police, away from the scrutiny of rights-conscious sections of the public and media. This in itself should be reason enough to decriminalise homosexuality in the country.
Anti-LGBT voices have made pretty much the same points against legalisation over the years: that same-sex relations are against Indian culture, that lesbians and gays are sexually obsessed, that all gay men are potential paedophiles and that LGBT persons are the transmitters of HIV/AIDS.
The "Indian culture" myth is curious considering that Section 377 is, as is now widely known, a legacy of India's English colonisers. England has moved on since then, having even legalized same-sex marriages in 2014, while India continues to cling to a regressive law that is at loggerheads with the country's own more open-minded, pre-imperialist traditions.
In a 2008 essay for Tehelka magazine, Ruth Vanita and Saleem Kidwai, co-editors of the book Same-Sex Love in India: Readings from Literature and History, noted:
"…our traditions have always allowed for fluidity between close friendship and committed, life-long, marriage-like friendship. The 11th-century Kathasaritsagar tells of two men, swayamvara sakha ('chosen friends'). One is married, the other isn't. When the married friend dies, both his wife and friend kill themselves with him. The Kamasutra, as much a sacred text as it is erotic, states clearly that two male friends, if they are close and joined by trust and goodwill, may embrace and unite. A series of 14th-century Bengali narratives tells of two women who have a loving sexual relationship, following which one gets pregnant."
The erotic carvings on the walls of the 13th-century Sun Temple in Konark, Odisha, bear them out. So does folklore surrounding the tomb of Jamali Kamali in Delhi, where the 16th century Sufi poet Jamali lies buried next to a man called Kamali about whom little is known beyond the legend that he was Jamali's lover.

Five hundred years since they lived, the prevalent notion that homosexuals are fixated on physical pleasure while romance and love are heterosexual pre-occupations is inexplicable. Concrete evidence to the contrary is all around us in a country where sexual violence against women – committed almost entirely by men who are either heterosexual or identify themselves as such in the public realm – is an everyday affair.
This again is the obvious argument against those who see the legalisation of homosexual relations as a legitimisation of paedophilia. Rape, by definition, is sexual contact in the absence of informed consent. The actions and not the gender of the perpetrator are what make it rape. Rampant sexual assaults on women by men worldwide are not cited to ban heterosexual relations between consenting adults. Logic – free of bias – dictates that the same reasoning be applied to same-gender relations.
As for the claim that HIV/AIDS spreads through the LGBT community, the truth is that criminalisation makes LGBT persons vulnerable for various reasons. For instance, social and familial chauvinism drives them into the closet, thus leading to risky practices since sex in a normal, regular environment is often ruled out. Access to health services too is limited in a homophobic environment, as are awareness-building exercises.
It is no one's argument that decriminalisation will automatically end social discrimination. That part of the battle for India's LGBT community is a much longer haul, no doubt, but changing the law is a good start.
Even from a selfish point of view, India's heterosexuals might consider how a termination of this legal travesty would eventually free up helpless men and women stuck in unhappy marriages where one partner is homosexual but married a person of the opposite sex to please family or avoid wagging tongues outside the home. It would also lead to a gradual decline in the circumstances that encourage lavender marriages, also known as mixed-orientation marriages: legal unions in which two persons of the opposite sex agree to tie the knot to avoid social opprobrium directed at either one or both partners who may be homosexual or bisexual.
More important, consigning Section 377 to the dustbin where it belongs is the right thing to do – ethically and morally.
As of now, it appears that the Indian government and Supreme Court are staring each other down, each hoping that the other will bell this politically volatile cat. On 2 February, the Supreme Court has an opportunity to make history by taking a liberal view of same-sex relations. If it does not, India will remain in the dubious company of the world's worst dictatorships and theocracies, which dominate the list of countries worldwide that persecute homosexuals and deny them their rights.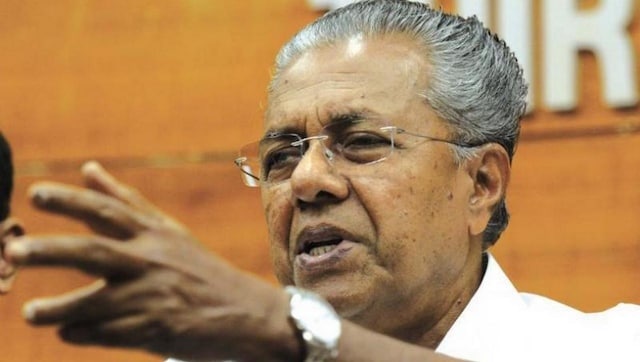 Politics
Along with welfare politics, the Left has also benefited from the significant shift in Kerala's political landscape with the rise of Hindu nationalism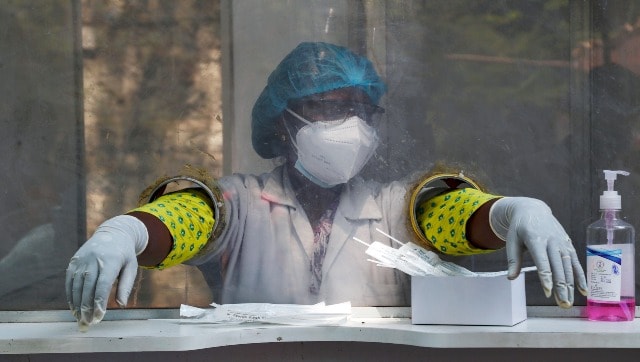 India
In recent months, local newspapers have amplified COVID-19 coverage on their front pages, taking an unusually critical stance on the government's records
Politics
In the recently-held West Bengal assembly polls, Byapari's remarkable story took another twist.