Section 377 SC hearing Day 4: Concept of consent absent in current law but any change should be left to Parliament, apex court told
The Supreme Court of India on Tuesday held hearing on Section 377 for the fourth and final day. Here is what the counsel argued on:
The Supreme Court of India on Tuesday held hearing on Section 377 for the fourth and final day. Representing two Christian organisations, Advocate Manoj George, while taking the court through the details of Section 377, said that in interpreting a statute, the court should not add or delete words to the statute. The lawyer highlighted that the word consent is absolutely absent in the Section 377 of Indian Penal Code and that petitioners want the word to be imported into the provision.
George said that Section 377 currently makes the two classifications: carnal intercourse within the order of nature and carnal intercourse against order of nature. "This is a reasonable classification with an intelligible differentia," he said, noting the division.
Stressing the need to include the word consent, George remarked: "If Your Lordship says that there is nothing called 'order of nature' with or without consent, then the entire Section will go." He further argued that Section 375 may also have a situation where consent is obtained by putting the person in fear of death.
#Section377: Consent is a word which is absolutely absent in Section 377, petitioners are saying this word has to be imported into the provision, Manoj George.

— Bar & Bench (@barandbench) July 17, 2018
His argument was rebuted by Justice Rohinton Nariman, who noted that "the original draft of the IPC by Macaulay had a provision specifically dealing with consesual same sex activity and provided for lesser punishment." What is "order of nature" Justice Nariman asked. Justice Chandrachud, chipping in, asked, "What is carnal? Carnal means lust." To which George conceded that there should be lust even between heterosexual partners for sex and that, per se, order of nature has not been defined. Meanwhile, Justice Nariman said that simply put, "any sexual act which results in reproduction would be in order of nature." He also pointed out the Yogyakarta principles. "Dont forget, we have already expanded sex to include transgenders", said Justice Nariman, referring to the NALSA judgment of the Supreme Court.
Responding to this, advocate George said that "there are many types of orientations and that it is not as simple as LGBT". "It was an assembly of NGOs which came together to state that principles should apply to 29 countries. Sexual orientation by itself has not been defined either in Constitution or IPC. We cannot import it into the statute," he argued. But Justice Chandrachud, referring to a footnote in the application by the intervenors, pointed the presence of an unreliable source. "The second website you have referred to is obviously a hate website. Look at its name", Justice Chandrachud told advocate George. Whereas, George, quoting from a study by a Washinton based organisation on sexual orientation, continued to state that "the idea that people are born with a sexual orientation is not supported by scientific evidence. So, it is not innate." Thus, he submited that reading sex to include sexual orientation would leave space for uncertainty.
#Section377: George relying on a study by Washinton based organisation on sexual orientation; "Idea that people are born with a sexual orientation is not supported by scientific evidence", George quoting from the report. — Bar & Bench (@barandbench) July 17, 2018
George further relied on the amicus brief in Lawrence versus Texas to mention that it details how homosexual relations would lead to Sexually Transmitted Diseases (STDs). To which Justice Chandrachud replied saying that in his (Right to) privacy judgment, he noted that acceptance and information is what ensures that health and related diseases are kept in check refering to the policy in south Africa vis-a-vis AIDS. Whereas, Justice Nariman said that the same would apply to prostitution and hence, absolute prohibition must be questioned.
The counsel then shifted focus on a discussion on the NALSA judgment as Justice Nariman recalled what exactly Justice KS Radhakrishnan had said in the judgment. Justice Nariman also referred to how Alan Turing, the English Mathematician and computer scientist, committed suicide after he was chemically castrated.
While George stated that "words cannot be imported into statute and it is the job of Parliament to re-draft, re-draw or enact provisions and thus it should be left to the Parliament to see to the petitioners' demands, Justice Nariman argued that "the moment we are convinced that there is a violation of fundamental rights, we will strike it down and not leave it to the legislature".
"The whole object of fundamental rights chapter is to strike down those laws which would otherwise not be struck down by majoritarian governments. We won't wait for majoritarian governments to enact or delete," Justice Nariman asserted.
Justice Rohinton Nariman during #Section377 hearing pic.twitter.com/BCynvivnyi

— Bar & Bench (@barandbench) July 17, 2018
George then based his arguments upon 'the right to family' under the Yogyakarta principles. "The entire Koushal was based on AIDS, HIV issues. The petitioners have not talked a single word about it," he said. He concluded his argument by again stressing the need for the changes, if any, to be made by the Legislature and that the only reading down of Sec 377 could be to make the offences under it bailable and non-cognisable.
After him, senior advocate KS Radhakrishnan commenced arguments on behalf of another intervenor. "Gender identity and sexual orientation are not criminalised by Section 377. It criminalises certain acts and whoever commits those acts will be liable," he remarked in the court.
On Thursday, the Supreme Court had said that the social stigma and discrimination attached to the LGBTQ community would go if criminality of consensual gay sex is done away with while maintaining that it would scrutinise the legal validity of section 377 of the IPC in all its aspects.
With inputs from The Leaflet and Bar and Bench
Find latest and upcoming tech gadgets online on Tech2 Gadgets. Get technology news, gadgets reviews & ratings. Popular gadgets including laptop, tablet and mobile specifications, features, prices, comparison.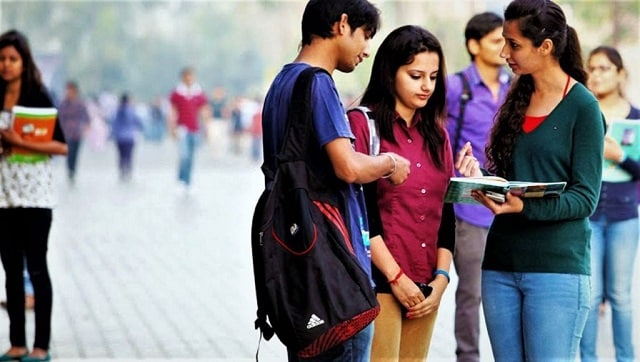 India
CPM leader Sitaram Yechury alleged that none of the suggestions sent by academicians were included in the new National Education Policy cleared by the Union cabinet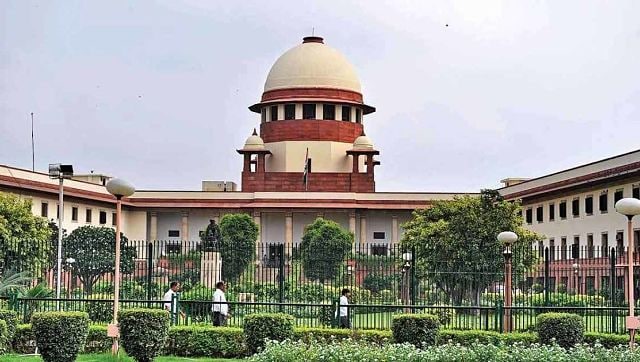 India
The court is conducting day-to-day hearings in the case to complete the trial by 31 August, as directed by the Supreme Court.
Politics
This comes in the backdrop of a heated debate that reportedly ensued at a closed-door meeting of Congress Rajya Sabha MPs