'Scorpion on Shivling' controversy: Caravan editor Vinod Jose bats for Shashi Tharoor, says RSS described Narendra Modi that way in 2012
Shashi Tharoor had quoted an RSS source from Vinod Jose's 2012 article in The Caravan as saying that Narendra Modi was like a scorpion on a Shivling.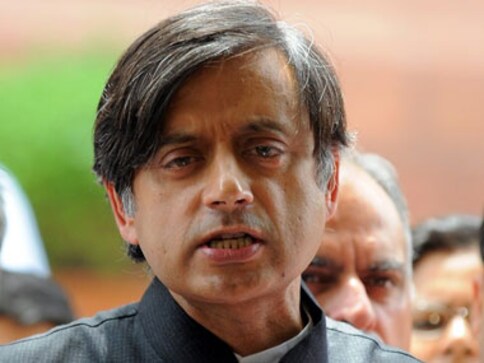 Executive editor of The Caravan Vinod K Jose on Monday came out in support of Congress leader Shahi Tharoor, who is embroiled in a controversy regarding the remarks he made on Prime Minister Narendra Modi at the Bengaluru Literature Fest on Saturday. Jose said it was "funny" that Tharoor was being attacked "for a scorpion quote" he got an RSS leader seven years ago. He also pointed out that it was curious questions were not being raised about who this RSS leader was.
While talking about his book The Paradoxical Prime Minister, Tharoor had quoted an unnamed Rashtriya Swayamsevak Sangh (RSS) source — who was in turn quoted in Jose's 2012 profile of Modi in The Caravan — as saying that Modi was like a "scorpion sitting on a Shivling".
It's funny RS Prasad would attack @ShashiTharoor for a scorpion quote I received from an RSS leader 7 yrs ago (in 2011 Nov) and published in '12 March issue of @thecaravanindia. Modi profile was then discussed in national TV; then and now don't wan't to know who the RSS leader was? https://t.co/509S61YrXm

— Vinod K. Jose (@vinodjose) October 29, 2018
Jose's political profile on Modi included this quote right at the end. It quoted an unnamed RSS leader as saying: "Shivling mein bichhu baitha hai. Na usko haath se utaar sakte ho, na usko joota maar sakte ho (a scorpion is sitting on a Shivling; it can neither be removed by hand, nor can you hit it with a shoe)."
However, a controversy erupted after media reports attributed the remark to Tharoor, after which the Congress MP took to Twitter to clarify the statement. "In view of the unseemly demonisation of an out of context remark today involving a scorpion metaphor, my book The Paradoxical Prime Minister cites and footnotes this article — please see the last paragraph of this article," Tharoor said, tweeting the link to The Caravan's piece.
However, Union minister Ravi Shankar Prasad held a press conference asking Congress president Rahul Gandhi to apologise for Tharoor's remarks, which he said "attempted to disrespect Lord Shiva".
Shashi Tharoor who is accused in a murder case has attempted to disrespect Lord Shiva.

I seek a reply from Rahul Gandhi who claims himself to be a Bhakt of Lord Shiva on this horrific denunciation of Hindu gods by a Congress MP.

Rahul Gandhi must apologize to all Hindus. pic.twitter.com/QeShJoCHDZ

— Ravi Shankar Prasad (@rsprasad) October 28, 2018
In response to Prasad's public attack, Tharoor wrote on Twitter: "This comment (not by me) has been in the public domain for six years. Ravi Shankar Prasad making an issue of a 6-year-old quote shows how little new the BJP has to offer the nation. As for media subserving the BJP's desire for 'controversy', when will this 'profession' develop any self-respect?"
And while you're about it, could you explain where the alleged insult lies? I worship a Shivling at home and carry a miniature Shivling in my pocket daily. Insulting Lord Shiva is unthinkable for me. But exploiting him for petty politics is apparently OK for you. https://t.co/pOkLonGdiw — Shashi Tharoor (@ShashiTharoor) October 28, 2018
 Tharoor also criticised the media for leaving out the reference to The Caravan article in their reportage and only quoting him as making the scorpion-Shivling analogy.
World
The Defence Acquisition Council (DAC), the top government body for capital acquisition approvals for the Indian military, approved the orders worth 705 billion rupees ($8.52 billion) for all its services
Tennis
In his congratulatory message to Sania Mirza, PM Modi conveyed that she has left an indelible mark on Indian sports, inspiring the coming generation of athletes.
Photos
Rahul Gandhi, the Congress leader, has been disqualified from the Lower House of Parliament after he was convicted by a Surat court in a 2019 defamation case. The move has triggered anger among the Congress and other Opposition leaders