SCO Summit: Regional security, consensus on Iran and multipolar global order likely to be major highlights
The 18th SCO Qingdao Summit will be harnessed to anchor and explore the future of RATS; highlight regional consensus on sanctions on Iran, and demonstrate and encourage consensus in favour of a multilateral world order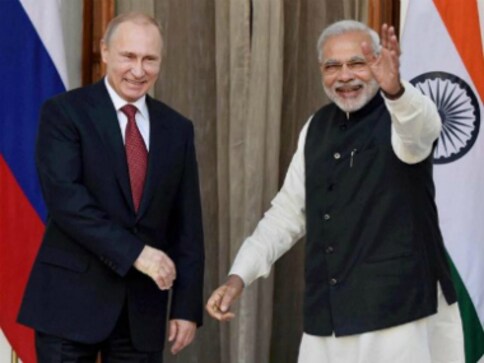 The 18th Summit of the Shanghai Cooperation Organization (SCO) will take place from 9-10 June 2018 in Qingdao, China. Developments in global affairs that have preceded the summit, and the summit's agenda suggest that at least three things will be highlighted during the proceedings:
- The SCO, via its Regional Anti-Terrorist Structure (RATS), will make a pitch for an alternative framework for regional stability that is broader, more inclusive, and that appears to sought by regional countries.
- The consensus that Russia, China, and India (who comprise three of the five BRICS countries) are not in favour of sanctions against Iran.
- Notwithstanding the state of their individual bilateral relations with Washington (and even with each other), regional countries — especially India, Russia, and China – prefer an inclusive and multipolar global order.
RATS and regional security
Given the geopolitical and geo-economic atmosphere in which this summit will take place — particularly in light of the developments pertaining to Syria, North Korea, Iran, and Afghanistan —Moscow and Beijing are likely to reinforce their strategic linkages and set the tone for further expansion of linkages with regional countries.
The SCO's RATS, based in Tashkent is a regional mechanism envisaged to facilitate cooperation among the members to exchange information and counter-terrorism and related security challenges.
RATS' initiatives have expanded in the recent years, and it has gradually begun engaging relevant regional organisations and groupings, to make its work more, broad-based and efficient. One of the recent instances was on 28 May 2018, when news reports emerged in Kazakhstan that the Secretariat of the Collective Security Treaty Organization (CSTO), the executive committee of the RATS, and the Commonwealth of Independent States Anti-Terrorism Center (CIS ATC) had signed a trilateral memorandum on the joint counteraction of terrorism. Coming mere days ahead of the 18th SCO Summit, this trilateral memorandum could be indicative of the trajectory that regional relations and developments in South and Central Asia and the neighbourhood might take.
The 2018 SCO Summit is also the first one since both India and Pakistan joined the SCO as full members. According to Chinese news reports, the 18th summit is expected to "ratify a five-year outline for the implementation of the Treaty on Long-term Good Neighborliness, Friendship and Cooperation" as well as "approve more than 10 cooperation deals covering areas including security, economy, and people-to-people exchanges". Not long ago, in April 2018, it was reported that India and Pakistan will participate in 'Peace Mission 2018' military exercises that will be held in Russia's Ural mountain region, tentatively on the cusp of August-September 2018.
Regardless of the ratio between rhetoric and reality, full membership in the SCO provides an alternative platform for India and Pakistan to engage on bilateral matters. This could be particularly useful given the complex multi-way equation Russia, China, India, and Pakistan currently share with each other.
In December 2017, India and Pakistan — whose bilateral relations had been souring due to a spike in ceasefire violations (147 instances in December 2017 alone) — partook in an anti-cyber-terrorism drill in Xiamen, China, under the aegis of RATS. However, although exchanging information on terrorist groups and individuals is one of the areas of cooperation RATS facilitates, it is unclear yet as to how India and Pakistan — would implement this with each other effectively.
Iran's president Hassan Rouhani and Afghanistan's president Ashraf Ghani too will attend the summit. Both Iran and Afghanistan are currently Observer Members in the SCO and are expected to be inducted as full members in the near future.
Meanwhile, there is also an emerging view that both countries would prefer an SCO-led solution to the Afghan situation. Although this view is yet to be categorically stated, just days before the 2018 SCO Summit, Ghani, referring to the SCO, called for more cooperation from members of SCO countries on the Afghan issue, and linked it to the future of "Asian integration," which is directly linked to all major bilateral and multilateral projects and initiatives currently underway in the region, particularly those involving South Asia, Central Asia and West Asia (and broadly, Eurasia).
Since 2005, there already exists an SCO-Afghanistan Contact Group that serves as a mechanism for consultations between SCO and Afghanistan and the most recent meeting was held on 28 May 2018, in Beijing, in which deputy foreign ministers met.
On 6 June 2018, China's state-owned Xinhua News Agency reported that "the Qingdao summit is expected to ratify a five-year outline for the implementation of the 'Treaty on Long-term Good Neighborliness, Friendship and Cooperation', and a three-year outline for cooperation on combating terrorism, separatism, and extremism."
Evidently, security, especially countering terrorism, is a significant issue, and in that regard, discussions regarding future cooperation under the RATS framework will figure prominently on the Summit agenda.
Iran and the emerging regional equation
Neither Russia, nor China nor India (two of whom are permanent members of the UN Security Council, and all three are members of the BRICS grouping), are in favour of the US' unilateral sanctions against Iran. In fact, all three have actively rejected the US' sanctions against Iran. The consensus regarding sanctions on Iran and a rejection of a US-led unipolarity in global affairs will be reinforced at the SCO Summit.
Even as US President Donald Trump announced Washington's unilateral withdrawal from the Joint Comprehensive Plan of Action (JCPOA) or the Iran Nuclear Deal, the Russia-led Eurasian Economic Union (EEU) — comprising Armenia, Belarus, Kazakhstan, Kyrgyzstan and Russia as members — signed a provisional three-year deal allowing Iran's entry into the EEU's Free Trade Zone, by the end of which the parties are expected to subsequently lead to a full-fledged agreement on the Free Trade Zone.
Iran is expected to join the EEU as a member later this year. In April 2018, Russia and Iran had already extended by a year their 2017 oil-for-goods deal that allows Moscow and Tehran to conduct trade by bypassing the use of the US dollar, thereby allowing Iranian oil to be sold to other markets via Russia. The deal is expected to be extended for five years in the future.
China too has rejected the legitimacy of US sanctions on Iran. This week, China's Foreign Ministry stated that "the Chinese government opposes one country imposing unilateral sanctions on others in accordance with its domestic laws. China and Iran maintain normal economic and trade ties, and we will continue cooperating with Iran on the basis of not violating our international obligations."
Meanwhile, reports have also emerged that suggest that China's state-owned China National Petroleum Corp (CNPC), could take over French energy giant Total's 50.1 percent stake in the contract involving the development and production of the South Pars (SP11) gas project if Total is unable to secure a sanctions waiver by August 2018. In case of such an eventuality, the SP11 project (whose contract has a 20-year term) could essentially become an Iran-China joint venture given how CNPC already owns 30 percent of the stakes, and the Petropars (a wholly-owned subsidiary of the National Iranian Oil Company) owns 19.9 percent.
South Pars is the Iranian half of the world's largest gas field (the other half is Qatar's, which links directly to another geopolitical issue involving Russia, China, and the US). The SP11 is expected "to have a production capacity of 2 billion cubic feet per day or 400,000 barrels of oil equivalent per day including condensate". Gas supply (for Iranian domestic market) is set to begin in 2021.
India too is not in favour of US sanctions against Iran or Russia. Recently, Minister of External Affairs, Sushma Swaraj, said, "We do not make our foreign policy either considering attachment towards a country or under the pressure of any country... We are saying it very clearly that we recognise UN sanctions and not any country-specific sanctions. Last time even when the United States imposed sanctions on Iran, our business continued with them."
That she made this statement at a press conference 'before' her meeting with her Iranian counterpart who was visiting New Delhi that day is indicative. For India, uninterrupted relations with Iran is important for various reasons. Iran is a major source of India's energy exports; among other matters, the Chabahar port project — in which Iran, Afghanistan, and India are partners — is not only an alternative route for India for economic linkages with Afghanistan but is also viewed by many as an alternative to the Beijing-led China-Pakistan Economic Corridor (CPEC). The CPEC is part of China's Belt and Road Initiative (BRI) and Beijing views Iran as a possible hub for BRI connectivity; New Delhi has not endorsed the BRI so far and in a way, views Iran as a hub for its own connectivity projects that do not involve BRI.
Consensus for multipolarity
The emerging proximity between Russia, China, and India indicate a consensus on the preference for a multipolar world order. This too will be highlighted prominently at the 18th SCO Summit.
On 6 June, in an interview with China Media Group ahead of the SCO Summit, Russia's president Vladimir Putin referred to India, China, and Russia, and said "...together with our military capabilities, constitutes a huge force that we, of course, will not use for confrontation but for establishing the necessary conditions for multifaceted cooperation between our countries and with other countries as well, wherever they are on the globe."
On 29 May, in a response to a question by The Economic Times, Mac Thornberry, Chairman, US House Armed Services Committee, referring to India's plans to purchase the S-400 air defence system from Russia, said, "There is a lot of concern in the US administration and Congress with the S-400. There is concern that any country that acquires the system will 'complicate the ability of interoperability' (with US forces)."
Although he added that the S-400 purchase was beyond sanctions planned against Russia, Thornberry reportedly stated that he hoped India will 'take its time' and carefully consider acquiring the system. This was by no means a 'gentle reminder'. Nonetheless, Pankaj Saran, India's ambassador to Russia — who was recently designated as Deputy National Security Advisor — in an interview on 8 June, said, "Military-Technical cooperation between India and Russia was discussed during the meeting between the leaders. We are committed to all our agreements in this sphere, including (the) purchase of S-400. India has a long history of military-technical cooperation with Russia based on trust and mutual benefit. There is no change in the approach of India to our partnership in this field."
During the first informal Summit between Prime Minister Narendra Modi and Putin in Sochi, Russia, on 21 May, the two leaders "shared the view that India and Russia have an important role to play in contributing to an open and 'equitable world order'". This informal summit between Modi and Putin took place mere days after the Indian prime minister met China's President Xi Jinping for an informal summit in Wuhan, China. Incidentally, during their conversations in Wuhan, New Delhi and Beijing discussed the possibility of undertaking joint economic activities in Afghanistan. The implementation of such an undertaking remains to be seen but given the tensions in the India-China bilateral relations over the past year, even mere rhetoric of this nature symbolises interest in developing non-adversarial relations.
Moreover, notwithstanding the intensification in tensions in the New Delhi-Beijing bilateral ties due to the two-month-long military standoff at Doka La, India's recent statements regarding the 'Quad' (comprising India, Japan, Australia and the US) and the 'India-Pacific' have demonstrated a more accommodating approach.
Looking ahead
Overall, a regional consensus seems to be emerging in favour of an inclusive, broad-based collective that represents regional interests. The SCO has certainly become much broader than it was when it began, and regional countries may now be evaluating the SCO's potential of being a prospective alternative framework/platform for engagement on matters relevant to the regional order. Nonetheless, irrespective of the regional countries' increased engagement (existing or sought) with China, the nature and the extent to which they are comfortable with accommodating an 'enthusiastic' China remains to be seen. In spite of that, the SCO as it stands today might have the potential to serve a dual purpose: a regional platform for resolving regional issues; and with the current composition of the Organisation, it could also provide a framework for balancing China's inroads into Central Asia and the neighbouring regions.
Overall, it is unlikely that a hostile language will be used to convey the sentiment, and the 18th SCO Summit will be harnessed to anchor and explore the future of RATS; highlight regional consensus on sanctions on Iran, and demonstrate and encourage consensus in favour of a multilateral world order.
The author is the deputy director at the Institute of Peace and Conflict Studies (IPCS), New Delhi. Her research focuses on issues in foreign policy and international security such as geopolitics, grand strategy, political stability, armed conflict, peace processes, and rule of law in South Asia (Afghanistan, Pakistan, and Bangladesh), and where relevant, Central and West Asia. She tweets as @rajeshwarie
India
Residents of Ghoramara and Mousuni are being being moved to safety by the West Bengal government as tidal waters and rainfall pose grave risk to their lives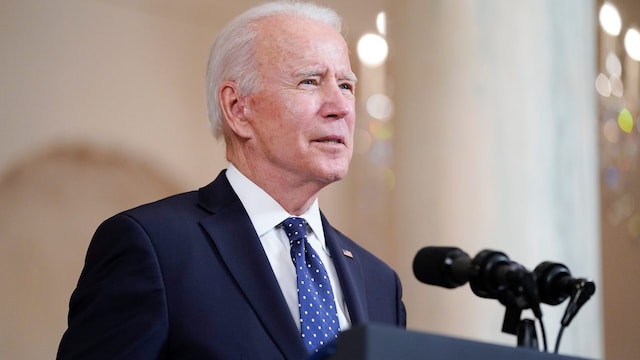 World
The US president is on an eight-day visit to Europe in which he is seeking to rally allies to speak with a single voice on countering Russia and China
India
Given the high-stakes poker that Xi is playing at home, any climbdown with India will be seen as a 'resounding defeat' by an increasingly nationalist generation of Chinese who have been fed a steady diet of ideological jingoism.