SC verdict on triple talaq: Judgment will change mindsets and inspire women everywhere, says Arif Mohammad Khan
On 22 August 2017, after hundreds like Shah Bano have fought and lost, instant triple talaq was declared unconstitutional by the Supreme Court.
'Achhe waqton ki tamanna mein rahee umra rawaan'. Some lifetimes are spent fighting for justice, longing for promises of relief. Shah Bano, a 60-year-old mother of five, lost her life and her long battle against triple talaq in 1992.
She went to court asking for maintenance from her husband who had divorced her and married another woman. In 1985, the Supreme Court ruled that she was entitled to maintenance like any other Indian woman. But, a Congress government headed by Rajiv Gandhi, to appease a Muslim segment before the polls, then enacted the Muslim Women (Protection of Rights on Divorce) Act, 1986, to set aside the Shah Bano verdict.
The most controversial provision of the Act was that it gave Muslim women the right to maintenance for the period of iddat (about three months) after the divorce, and shifted the onus of maintaining her to her relatives or the Wakf Board. Arif Mohammad Khan, the youngest cabinet minister in Rajiv Gandhi's government (he was 30 when he took oath in 1981), was against the triple talaq legislation and resigned because of differences with the prime minister on the issue.
On 22 August 2017, after hundreds like Shah Bano have fought and lost, instant triple talaq was declared unconstitutional by the Supreme Court. Arif Mohammad Khan sat in his large library den around trays of sherbet, laddoos and samosas. "Ye zabardast faisla hai," he said.
He stated that India is a democratic country that is ruled by the Constitution and not by religious forces. "And how will that Constitution let you empower one woman from one stratum with a certain right and arbitrarily deny another woman from another stratum that very right?" he asked.
As soon as the judgment was announced, people began raising questions about implementation. "The judgment is favourable but the government needs to implement a concrete law to lay down the punishment that will be handed out to the offenders. Unless that is in place, I consider this a 'half-victory'. The law should be framed without the interference of political ideologies and must take effect urgently," said Farha Faiz, lawyer, Supreme Court and president, Rashtrawadi Muslim Mahila Sangh.
Khan said he is confident that the new law will be implemented and the awareness about it will be massive. "This decision has introduced a change in the mindset among women. It won't just abolish teen talaq, it will inspire and create a confident breed of women, who will know that a man cannot get away with injustice. She will have the confidence to report misbehaviour on his part at a police station. It will instil fear in the minds of men who don't treat their women as equals," he said.
"I feel the All India Muslim Personal Law Board should have taken it upon themselves to ensure the benefit of women instead of regarding it as an interference in personal faith. In West Asian countries and in Pakistan, women have pointed out to me that this law is regressive. India is finally at par with them. Back in the 1980s, the Rajiv Gandhi government was trying to win over a certain segment of Muslim votes and that was an expedient move," Syeda Saiyidain Hameed, women's rights activist and a former member of the Planning Commission of India, told Firstpost.
Khan was also critical of the Muslim body and said that in the name of religion, no one has the authority to inflict harm on others. "All this is not part of the Quran, this form of talaq is biddah or innovation which is man-made. Religion is a purely personal and individual matter and people are now aware of that. When Muslims all over the world do not follow such a rule, what gives the Indian Muslim man divine powers to abandon his wife as and when he likes?" he questioned.
Clarifying that the Quran has no such provision for triple talaq, 92-year-old Islamic scholar and peace activist Maulana Wahiduddin explained the evolution and origin of divorce through Islamic history: "In Quran, the prescribed method is that the man says talaq in the first month, talaq in the second month and then in the third month, he either says talaq yet again or says that he's ready to retract his statement. This is done to ensure that divorce isn't happening in a fit of rage and anger. During this period, the anger and confusions are expected to disperse."
It is not just the rational literature and truths about religion that have surfaced in the multiple debates on triple talaq, but cases from across the country have come to the fore. The debate has since proliferated and big and small struggles of Muslim women have been united towards one cause. Many more cases are now being talked about. For instance, Shabnam Lone, lawyer, Supreme Court of India, recalled the time when she was appointed by the High Court of Jammu and
The lower court accepted the man's divorce plea and rejected her claim of maintenance for herself. Thus, he was directed to pay a monthly amount only towards his daughter. "It's a split verdict but the majority's will shall prevail. The Muslim Personal Law Board has no statutory powers. It's just a 'billionaire's club'. The prophet detested the concept of divorce and they are going against the prophet's words. Triple talaq was against the self-worth of women and it is certainly not what the prophet ordained," Lone said.
Similarly, the case of Shamim Ara is relatively unknown. "Very few know about the Shamim Ara case of 2002 when the Supreme Court invalidated triple talaq. Justice RC Lahoti (who later served as the Chief Justice of India) said that a mere plea of talaq in response to the proceedings filed by the woman for maintenance cannot be treated as a pronouncement of talaq. To be valid, a talaq must be pronounced as per the Quranic injunction. What we lacked back then was a national movement to back the issue," points out A Faizur Rahman, secretary-general of the Chennai based Islamic Forum for the Promotion of Moderate Thought. He says any invalidation of instant triple talaq is welcome and will make both women and men aware of the consequences of such a practice.
Khan says it is difficult to fathom the intensity of what has just happened. "Earlier, conservative elements enjoyed the patronage of the political establishment," says Khan, adding that, "the credit goes to the Muslim woman who has fought her battle and ultimately made this happen."
Khan then narrated the story of a British journalist who interviewed Jawaharlal Nehru a couple of years before his death and asked him what his greatest achievement had been. Nehru had answered that the empowerment of his Hindu sisters was an achievement he holds dear to his heart. When the reporter asked him about a failure that pinches him, Nehru had said that he had failed to bring the same degree of empowerment to his Muslim sisters. "Today, wherever Nehru is, he will be one proud man," Khan said.
Sports
The awards are given away each year by the country's president on 29 August, the National Sports Day which is also the birth anniversary of hockey legend Major Dhyan Chand. The Olympics will run from 23 July to 8 August.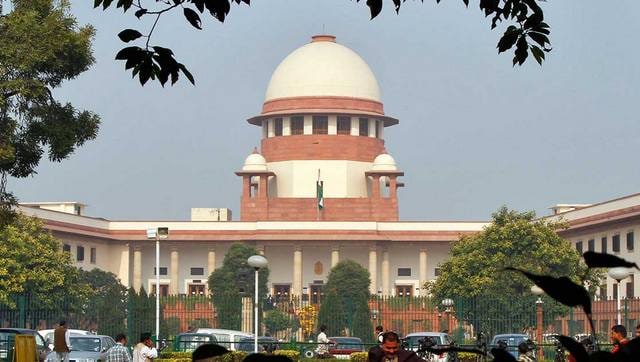 India
Attorney-General KK Venugopal, however, defended the validity of the provision but accepted that some guidelines may be needed to curb misuse
Politics
Banerjee's petition challenged Adhikari's victory from the Nandigram constituency and sought a reevaluation of the result