SC verdict on defamation makes it tougher for women to speak up on sexual harassment
India's upholding of the criminalisation of defamation can only spell bad news for women trying to break the silence around sexual harassment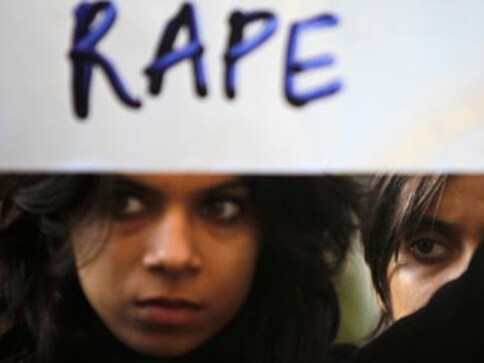 By Madhura Kadaba
A few days ago, India's Supreme Court upheld the constitutional validity of British-era criminal laws for defamation under Sections 499 and 500 of the Indian Penal Code, the latter carrying a punishment of a maximum of two years' simple imprisonment, and/or a fine. In its ruling, the Court said: "Protection of reputation is a fundamental right. It is also a human right. Cumulatively, it serves the social interest…" The chief criticism of the existing law, challenged in a batch of petitions, is that it restricts free speech (though the Supreme Court, in its same judgement, believes it doesn't) – it's a tool that can be used by powerful individuals and organisations to harass and silence those who might raise some inconvenient truths.
What might this restriction on free speech mean for women who want to speak up about sexual harassment or assault? We know how hard it is for a woman to gather the courage to come forward in public with allegations of sexual violence, and we know that society's response to such allegation is often to shame the victim while protecting the abuser, such as in the case of TERI head RK Pachauri, who this month has finally been summoned on trial for harassing a junior woman colleague, over a year after she filed an FIR against him. After two more women came forward alleging that he harassed them, Pachauri filed a case of defamation against their lawyer, Vrinda Grover, seeking damages from her for allegedly trying to prejudice the ongoing investigation.
Further afield, there's Bill Cosby, who by now has been accused by over 60 women of sexual assault or misconduct carried out over a span of 43 years, and has attempted to silence some of his accusers by suing them for defamation. In Honduras, women's rights activist Gladys Lanza was sentenced to 18 months imprisonment in 2015 in a defamation case for defending a woman who accused a government official of sexual harassment. India's upholding of the criminalisation of defamation can only spell bad news for women trying to break the silence around sexual harassment – as if they needed any more obstacles to reporting their ordeal.
Indira Jaising, Supreme Court lawyer and women's rights advocate, believes the judgement will curtail the rights of victims of sexual crime – "The shield is extended to the aggressor," she says. Rebecca John, Senior Advocate at the Delhi High Court, agrees that the ruling has the potential to curtail the rights of victims, though it isn't a direct consequence of the judgement – Sections 499 and 500 if the IPC have always been around. But the judgement, she says, is not "in sync" with a 1994 Supreme Court ruling that "categorically said that unless there is an element of malice for purposes of civil defamation, the suit is not maintainable. The definition of defamation under the IPC, which criminalises the offence, does not require malice to be an ingredient… So we have a bizarre situation: for a civil wrong you need a high degree of malice to be proved, but for a criminal wrong you just have to confine yourself to the ingredients of IPC Sections 499 and 500."
Advocate-on-Record at the Supreme Court Mihira Sood believes that including defamation in criminal law creates additional pressure on women alleging harassment or assault to stay silent. "Criminalising defamation is a disproportionate restriction. Given that there are already considerable difficulties in complaining about sexual abuse, the chilling effect that such a restriction can have on victims  becomes even more pronounced. In India, the process is the punishment: the person charged [with defamation] has to deal with police, get bail, and be present at every court hearing. If the cause of action can be said to have arisen anywhere – on the Internet, for example – a case can be filed anywhere in the country, where it will most inconvenience the defendant, or in multiple parts of the country."
John has little patience for the argument that loss of reputation is by implication a fundamental right. "It is a little classist to talk in those terms, we do know that these provisions are mainly used by the rich and the powerful. Poor people have little or absolutely no access to these provisions because they have probably accepted that they have no reputation to defend. It is problematic both in terms of jurisprudence and in terms of social justice," she says.
John is disappointed with the ruling – she hoped the Court would set aside the law to criminalise defamation. She says, "I see no 'public good' [a requirement of Section 499 to exempt a statement from being considered defamation] in a crime that is essentially a private crime. It is not like murder, rape or dacoity."
If the possibility of serving a jail sentence for raising truths about a powerful person seems extreme, that's because it is. And unfortunately, it's something we'll be stuck with for a while. "The judgement doesn't change what was already in place, but it is a missed opportunity to correct a bad law," says Sood, "and one that has closed the door for agitating this question in the foreseeable future."
The Ladies Finger is an online women's magazine
also read
Sports
The wrestlers decided to make their 'agitation global' by approaching Olympic medallists and athletes in other countries and highlight their plight. 
India
Srinivas was accompanied by his lawyer and Assam Congress leaders, including MLAs Rakibul Hussain and Rekibuddin Ahmed
World
Yesterday's incident was not the first time that Delhi-ites have walked past a murder. They have been caught on camera—just sauntering past victims and their attackers as if nothing mattered