SC verdict on Ayodhya: Yogi Adityanath says 'majority of nation wants solution at the earliest'
The Supreme Court will now begin hearing on Ayodhya matter from 29 October to decide the suit on merit.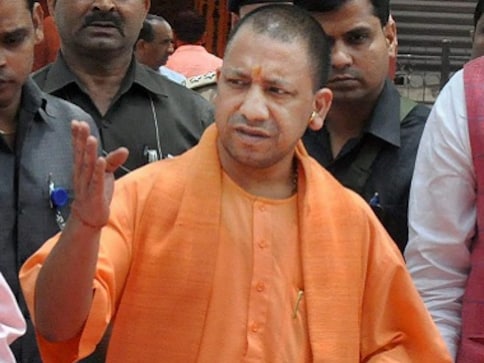 Varanasi (Uttar Pradesh): After the Supreme Court decided against referring the Ayodhya land dispute case to a larger Constitutional Bench, Uttar Pradesh Chief Minister Yogi Adityanath on Thursday termed the judgment as 'important' and expressed hope that the matter would be resolved as soon as possible.
Speaking to the media, Adityanath said that the people of the country were awaiting an immediate solution into the matter.
"Today's judgment in the Supreme Court was very important. It is for the country's benefit that the dispute associated with Ram Janmabhoomi gets resolved at the earliest. The majority of this nation wants a solution to this at the earliest. There are a few people who are trying to create disturbance and nuisance in this matter. We appeal that this matter is resolved as soon as possible," he said.
Announcing its verdict on the issue of reference of Ram Mandir-Babri Masjid case to a larger Bench, the Supreme Court held that all religions and religious places need to be equally respected. "Ashoka's Edicts preach tolerance to the faith of others," said Justice Ashok Bhushan as he read out the verdict.
The three-judge bench, heard by Chief Justice Dipak Misra and Justices Ashok Bhushan and S Abdul Nazeer, pronounced this decision on the limited aspect of whether the law laid down by the Supreme Court in its 1994 judgment in Ismail Faruqui case should be revisited by a Constitution Bench.
The court heard arguments on whether the 1994 Ismail Faruqui judgment should be referred to a larger bench and if it involves constitutional questions.
The top court will now begin hearing on Ayodhya matter from 29 October to decide the suit on merit.
World
Since the Supreme Court overturned the Roe ruling, a reversal made possible with the votes of three conservative justices appointed by Trump,some 20 Republican-led US states have passed laws banning or severely restricting abortion rights
World
A three-judge panel led by Chief Justice Chandrachud decided against blocking the CCI's antitrust ruling that would require Google to change the way it markets Android in India. The Supreme Court also upheld the $161 million penalty imposed on Google.
India
Prime Minister Narendra Modi flagged off the MV Ganga Vilas. The luxury liner will embark on a journey from Varanasi in UP and reach Dibrugarh in Assam via Bangladesh in 51 days. The voyage will cover a distance of 3,200 km and passengers will be able to visit over 50 tourist sites