SC verdict on Aadhaar validity: Bench declares scheme as 'constitutionally valid'; linkage mandatory for PAN card, I-T returns
The bench upheld the passing of the Aadhaar Bill as a Money Bill by the Lok Sabha and said that an Aadhaar card continues to be mandatory for PAN card linking.
The Supreme Court on Wednesday declared the Centre's flagship Aadhaar scheme as constitutionally valid. The apex court's five-judge constitutional bench headed by Chief Justice Dipak Misra said Aadhaar is meant to help benefits reach the marginalised sections of the society and takes into account the dignity of people not only from personal but also from community point of view.
The first of the three verdicts, pronounced by Justice AK Sikri who wrote the judgment for himself, the CJI and Justice AM Khanwilkar, upheld the passing of the Aadhaar Bill as a Money Bill by the Lok Sabha.
Sikri also said that an Aadhaar card continues to be mandatory for PAN card linking. He pronounced that the Aadhaar card was also mandatory for income tax returns under Section 139AA of the Income Tax Act.
Justices DY Chandrachud and A Bhushan, who were also part of the bench, wrote their individual opinions.
The apex court said that Aadhaar is serving a much bigger public interest and that "Aadhaar means unique" and it is "better to be unique than being best". The bench also said that "Education has taken us from thumb impression to signature, now technology has taken us from signature to thumb impression."
According to The Leaflet, Sikri said that Section 29 was valid but expressed apprehension that it allows the government to share data for specified purposes. He also said that "no deserving person will be denied service for failure of authentication." Justice Sikri also said a robust data protection regime has to be brought in place as early as possible.
He said there has been minimal demographic and biometric data collected by UIDAI for Aadhaar enrolment. Justice Sikri said unique identification proof also empowers and gives identity to marginalised sections of society. Justice Sikri said, "An Aadhaar number given to a person is unique and can't go to any other person."
There is no possibility of obtaining a duplicate Aadhaar card, he said, adding that there is sufficient defence mechanism for authentication in the Aadhaar scheme. The bench said that the concept of human dignity has been enlarged in the judgment. Justice Sikri said, "Human dignity is based on socio-economic rights. In the present case, we've enlarged the scope of human dignity. We've applied the principle of compelling state interest."
With inputs from agencies
Follow all the LIVE updates from the SC Aadhaar hearing here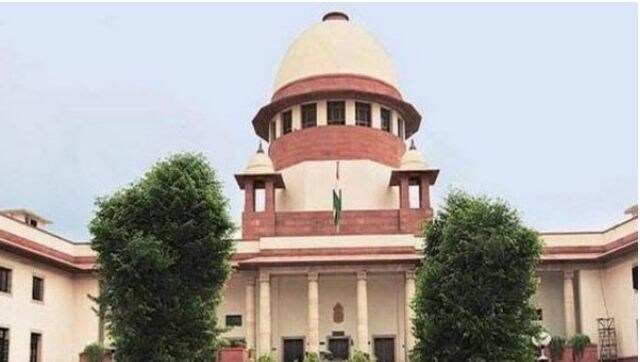 India
The Supreme Court said the distinction between married and unmarried women under the abortion laws is artificial and constitutionally unsustainable and perpetuates the stereotype that only married woman are sexually active
India
On 26 August, for the first time since its inception, the Supreme Court had live streamed its proceedings of a bench headed by then Chief Justice NV Ramana through a webcast portal
India
In a unanimous decision taken at a recent full court meeting headed by the CJI, the apex court decided to live-stream proceedings of all constitution bench hearings from 27 September.