SC scraps Section 66A: A progressive move, say lawyers, activists
Lawyers struggling to preserve freedom of expression have welcomed decision to scrap Section 66A of the IT Act and hoped that with the 'landmark judgement' would help prevent the 'abuse' of the 'draconian law'.
New Delhi: Lawyers, artists and activists struggling to preserve freedom of expression have welcomed the Supreme Court's decision to scrap the controversial Section 66A of the Information Technology Act and hoped that with the "landmark judgment" would help prevent the "abuse" of the "draconian law".
"We are extremely happy with the SC ruling. It will send across a positive signal. From now on, no one will be scared of sharing his or her views on Internet," Supreme Court lawyer Manali Singhal, who was the main petitioner in the case, told Firstpost. "By striking down of the draconian law (Section 66A of the IT Act), the apex court has restored our faith in democracy," she added.
When asked about the possible misuse of social network in the name of freedom of expression, she said, "Other provisions in IT act are still there. In case of hate speech, the person involved will be dealt under those provisions." Asked if she considers it a defeat of the government, she added, "It is the victory of right to free speech."
The highest court on Tuesday struck down Section 66A of the IT Act holding it "violative of Article 19(1)(a) of the Constitution", which guarantees freedom of speech.
Section 66(A), which prohibits the sending of information of a "grossly offensive" or "menacing" nature through computers and communication devices, has been used by several states to arrest people over posts on social media that officials claimed were "seditious"," communally sensitive" or abusive.
Reacting to the development, political cartoonist and free speech campaigner Aseem Trivedi, who was jailed for posting a controversial sketch on his Facebook page and website, termed the verdict a "progressive step", which will give "confidence to people to express their views on any issue on social media without the fear of going behind bars".
"Although the Constitution of India guarantees the freedom of speech and expression, common people do not have a platform to put their views except the social media network. If this space is censored or encroached upon, where will they go? How will they react? I am thankful to the court which understood the gravity of the situation and came up with such a remarkable judgement," he said.
Professor Anand Kumar of the Aam Aadmi Party said, "It makes me feel better in these times of control and regulations against expressions in even films, literature and arts. It is a lesson for self-appointed culture monitors to desist from destroying creativity which is a dividend of democratic processes and institutions."
Rights activist Kavita Krishnan welcomed the verdict as a victory of Shaheen Dhada, Shreya Singhal and of all the civil liberties lawyers and activists of India.
"The use of (Article) 66A to curb dissent was shameful for India's democracy. The Supreme Court has done well to strike down this law," she said adding that several others laws are also "inconsistent with constitutional liberties".
"We hope other draconian laws, including Article 377, 294 A, Sedition Act, AFSPA, will also go next," she told Firstpost.
She considers the judgement a "well-deserved blow to successive governments that have used and defended the Act".
"We won...," says Supreme Court lawyer Karuna Nundy says. "Section 66A that had the truth telling Shaheen Dhada arrested for a Facebook post, that Azam Khan used to criminalise a Class XI student, that had people worry about jail for being 'annoying' and 'inconvenient' has been struck down by the Supreme Court this morning. Almost three years after the work started, it's hard to absorb, but thank you, Constitution of India, you still redeem us," she wrote on Facebook.
Internet & Mobile Association of India (IAMAI) President Subho Ray described the verdict as "landmark judgment" which will "strengthen the safe harbour provisions for intermediaries contained in Section 79 of the IT Act".
"Internet users will be able to use online services without fear of illegal censorship or harassment, and online businesses, ranging from established international companies to small Indian start-ups, will be able to take advantage of a more conducive business environment," he said.
Prominent Indian poet Mangalesh Dabral says, "It is a great day for those who work for freedom of expression. The controversial provision was being abused. No one will now be allowed to curb any voice of dissent, which is essential for a healthy democracy."
Anil Chamaria, chairperson of Media Studies group, says, "I am glad that the SC has struck down Sec 66A of IT Act, which was liable to misuse. Freedom must not be curbed. The SC has made appropriate decision."
India
The bench said 1985-batch IAS officer Goel got voluntary retirement from service in a single day, his file was cleared by the Law Ministry in a single day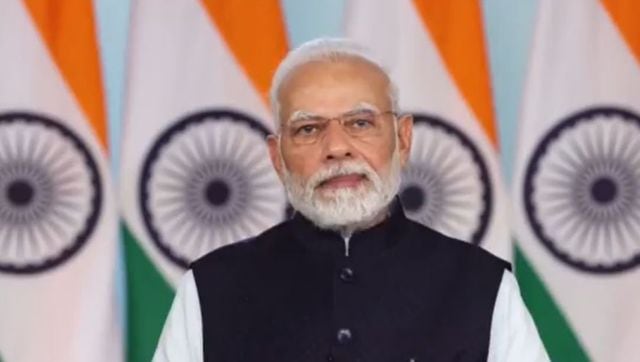 India
Prime Minister Modi will launch various new initiatives under the e-court project, as part of the programme. The e-court project is an attempt by the government to provide services to litigants, lawyers and the judiciary through ICT enablement of courts
India
A five-judge Constitution bench headed by Justice K M Joseph said it wants to know whether there was any "hanky panky" in Goel's appointment as election commissioner as he was only recently given voluntary retirement from service