SC ruling to check misuse of SC/ST Act: Judgment reflects court's ignorance of socio-political reality of caste atrocities
SC, by its 20 March judgment in the Subhash Kashinath Mahajan case aimed to check misuse of SC/ST Act, has compromise rights of marginalised groups.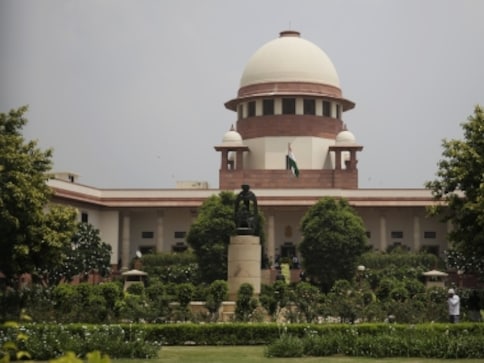 The calumnious bogey of "misuse" has plagued the Scheduled Castes/Scheduled Tribes (Prevention of Atrocities) Act (PoA Act) since it came into force in 1989 and was being implemented in 1995 (when the rules under the principal legislation were framed).
Upper-caste lobbies, petulant and furious at their hegemony being challenged vociferously claimed that Dalits with vested interests would file fabricated cases to settle personal scores and achieve political ends. However, the upper-caste groups could never come up with credible evidence to bolster their belligerent claims.
But what the caste lobbies miserably failed to achieve in all these years, the Supreme Court, by its 20 March judgment in the Subhash Kashinath Mahajan case has handed over to them on a platter. A bench of Justices UU Lalit and Adarsh Goel held that the PoA Act has been contorted into a tool to persecute innocents and public servants for political and personal gains, and had to be interpreted in a manner which will ensure that "casteism is not perpetuated" through the implementation of the law and so that "the law cannot be converted into a charter for exploitation or oppression by an unscrupulous person or by police for extraneous reasons against other citizens".
Putting a bar on arrests immediately after the registration of an FIR, the bench held that a person can be arrested only after the police conduct a preliminary enquiry into the complaint within seven days, that a person can be released on anticipatory bail unless a prima facie case of crimes or atrocities is made out, and in case of a public servant, prosecution can be carried out only after the appointing authority grants prior sanction.
In doing so, the judges did not care even scant little for the fact that the PoA Act is very weakly implemented and that in most cases, victims of crimes and atrocities are up against an administration and police force which tries all tricks in the books to ensure that perpetrators go unpunished.
For instance, in 2016, the National Crime Records Bureau (NCRB) recorded that the national rate of conviction for cases filed under the PoA Act stood at 15.4 percent. In contrast, conviction rate under the Unlawful Activities (Prevention) Act stood at 33.3 percent and the Electricity Act was 89.8 percent. In the same year, around 1,300 people were convicted under the Act and more than 7,000 people were acquitted.
No evidence of misuse
Justices Lalit and Goel made a very specious argument for coming to the conclusion that the Act was being widely misused. They did not provide any statistical basis and instead relied on several high court judgments which were rich in exalted and alarmist rhetoric and had nil to cite in terms of data.
They said that according to NCRB data to 2016, 5,347 cases were found to be false. What they omitted to mention is that 40,801 cases of crimes against Dalits were registered in the same year (this, excluding the fact of a pervasive incidence of under-reporting of such cases).
In the same breath, referring to the data released by the Ministry of Social Justice and Empowerment, it said that in 2015, out of 15,638 cases decided by the courts, 11,024 cases resulted in acquittal or discharge, 495 cases were withdrawn and 4119 cases resulted in a conviction.
In 2016, an estimated 214 incidents of crimes against Dalits were reported per million Scheduled Caste population, up from 207 the previous year, the NCRB data shows.
Till 2015, NCRB provided data on crimes recorded under the PoA Act as well as overall data on crimes against Dalits, which included crimes registered under other provisions of the Indian Penal Code (a general legislation, while the PoA Act is a special law).
However, from 2016 onwards, this overall figure has not been provided. The estimate for 2016 has been generated based on the ratio of POA/non-POA crimes. As this LiveMint report points out, this variance and inconsistency show that the NCRB data is unreliable.
The court, which was hearing an appeal from a Bombay High Court judgment, also ignored the fact that in 2017, the Maharashtra Police informed the government that there was no substance to claims of widespread misuse of the PoA act as vehemently claimed by the Maratha lobbies.
False equivalence, erroneous bar on arrests
More glaring was the court surmising that a high rate of acquittals is equivalent to a large number of false cases. As in cases of rape, sexual harassment and domestic violence, merely because there was an acquittal does not necessarily mean that the case is false.
In a majority of cases, the investigation is abysmal, and the prosecution simply a sham, witnesses and complainants are intimidated, so no doubt, there is a striking rate of acquittals. Social Sciences scholar Sukhdeo Thorat, in a 2017 lecture, demonstrated, with decades' data, the structural causes for high acquittals and atrocities being perpetuated despite the law – something the court lost sight of.
While restricting immediate arrests, the judges ignored the Supreme Court's constitution bench ruling in the Lalita Kumari case which held that the registration of FIRs must be followed by investigation and arrests.
Judicial overreach
Section 18 of the PoA Act specifically bars the application of Section 438 of the CrPC (which provides for anticipatory bail) in respect of offences under the Act. Despite this, the court held that anticipatory bail should be granted until a prima facie case is made out – evidently oblivious to the fact that only after investigation it can be seen whether there is a prima facie case or not.
If the alleged offender is enlarged on anticipatory bail even before the investigation commences, he would go all the way to thwart it and ensure that the prosecution is severely hobbled.
The court, citing the lofty ideals of a person's liberty and innocence until pronounced guilty, failed to consider the social realities and dynamics of caste-based atrocities and why the legislature sought it fit to exclude the provision of anticipatory bail.
The government is equally complicit in this because, in court, it said that it had no objections to the court's (misconceived) ruling regarding anticipatory bail.
A 2014 research paper by Smriti Sharma of the Delhi School of Economics showed that an increase in the consumption expenditure ratio of SCs/STs to that of upper castes is associated with an increase in crimes committed by the latter against the former.
The latest NCRB data shows that crimes against Dalits and members of Scheduled Castes are on the rise, especially in urban areas, and is the highest in five BJP-ruled states.
Despite this evidence, why did the judges rule as they did? The main reason, as this writer explained in a 2014 op-ed, is because the Judiciary is steeped in caste-based prejudice, and condones atrocities. This time around, it has only fortified the impunity of marauding upper-castes.
Explainers
Experts say SVB's failure is likely to affect Indian start-ups in the short term when it comes to funding and making payroll. A major impact of the 'contagion' on Indian banks or the banking system is unlikely
Explainers
Iwao Hakamada was in 1966 accused of robbing and murdering his employer and his wife and children. The 87-year-old, who spent nearly 50 years on death row, was released from prison in 2014 after a court ruled investigators could have planted evidence. Now, the high court has ordered a new trial
Explainers
A native of Zhejiang province, the 63-year-old Li Qiang is an acolyte of Xi Jinping. Qiang is the former party chief of Shanghai and his elevation was earlier in doubt over his handling of the two month-lockdown in the financial hub last year