Supreme Court ruling on lawyer-politicos: These professionals have enjoyed double employment since first Indian govt
The Supreme Court has dismissed a petition seeking to have politicians barred from practicing law, saying that there was no legislation to bar them from taking up both jobs.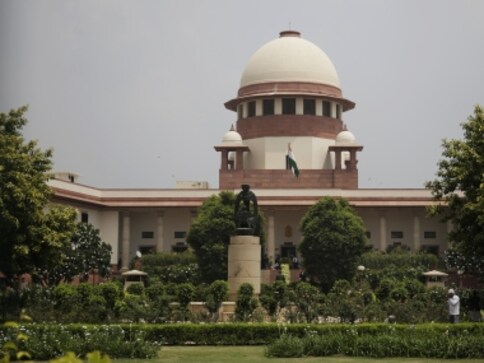 The Constituent Assembly of India that framed the country's Constitution significantly comprised politicians who were also qualified lawyers. Its leading figures, Dr Rajendra Prasad, Jawaharlal Nehru, Sardar Patel and Dr BR Ambedkar, who became India's first president, prime minister, home minister and law minister, respectively, were all lawyers. They framed the Constitution in the company of other legal stalwarts, such as KM Munshi and Alladi Krishnaswamy Iyer.
So dominant was the presence of lawyers in the Constituent Assembly that British advocate and academic Sir Ivor Jennings dubbed the group a "lawyers' paradise".
From the first government formed in India with Nehru as its prime minister till the current one, the Union legislature and Cabinet always had a notable presence of lawyer-politicians. A number of members of the current Cabinet, including the ministers of finance, law and justice and external affairs — to name a few — are prominent lawyers.
According to PRS Legislative Research, in the very first Lok Sabha formed in 1952, lawyers made up most of the members at 36 percent, followed by agriculture workers at 22 percent and businessmen at 12 percent. In the 16th Lok Sabha, the current one, 7 percent of the MPs had declared law as their profession.
A research paper available on the Rajya Sabha website says that lawyers constituted the largest group of members in the initial years of the Upper House from 1952 to 1958. They had 24.41 percent representation in 1952, which rose to their highest representation — 30.10 percent — in 1956. Their number dwindled to 23.04 percent in 1960, when they occupied the second position. Two years later, they regained their dominant position and continued to hold it till 1998, excluding only 1982 when they were in the second spot.
However, in all these years, the number of lawyer-politicians in the Rajya Sabha wavered. For example: They made up 27.06 percent of the House in 1962, which dropped to 21.86 percent in 1964; in 1968, it was 24.28 percent, and in 1970, it decreased to 23.55 percent; in 1972, the tally of lawyers further diminished to 21.73 percent. While their representation rose to 24.33 percent in 1974, 25.99 percent in 1976 and further to 27.54 percent in 1978, it dropped to 21.88 percent in 1980. Their numbers fluctuated between 21 percent and 25 percent from 1980 to 1994, except in 1992 when it rose to 25.87 percent.
From 1996, a diminishing trend was noticed in their percentage — 20.17 percent in 1996 and 19.50 percent in 1998. Although lawyers constituted the second-largest group in the Rajya Sabha in 2000, their percentage continued to decline and was just 16.52 percent in 2002.
During the tenure of the United Progressive Alliance government from 2004 to 2014, the many prominent faces in its Cabinet — P Chidambaram, Kapil Sibal, Manish Tewari and Abhishek Manu Singhvi — were all lawyers by profession, with most of them resuming their practice after 2014.
Apart from these examples, a great number of lawyers are members of state legislatures, as well.
Challenging this dual role played by lawyer-politicians, a petition was filed in the Supreme Court by advocate Ashwini Kumar Upadhyay, seeking a declaration that a person cannot be allowed to perform the dual role of a lawyer and legislator. However, a three-judge bench of Chief Justice of India Dipak Misra, Justice AM Khanwilkar and Justice DY Chandrachud dismissed this petition on Tuesday.
Here is the full judgment of the Supreme Court:
The petitioner had argued that as Section VII, Chapter-II of Part-VI of the Bar Council of India Rules lists restrictions on practicing lawyers, barring them taking up other forms of employment, but the same rules don't apply to elected legislators, it was a violation of articles 14 and 15 of the Indian Constitution, which guarantees equality before law.
The petitioner also contended that legislators enjoy better salaries, allowances and post-retirement benefits than members of the executive and judiciary. "It is an honorable and full-time profession, but does not remain noble merely by calling it as such, unless he or she is dedicated to the welfare of the people."
However, while dismissing the petition on Tuesday, the Supreme Court held, "We hold that the provisions of the act of 1961 and the rules framed thereunder do not place any restrictions on legislators from practicing as advocates... The closest rule framed by the Bar Council of India is Rule 49, which, however, has no application to the elected people's representatives as they do not fall in the category of full-time salaried employees of any person, firm, government, corporation or concern."
The judgment added: "As there is no express provision to prohibit or restrict legislators from practicing as advocates during the relevant period, the question of granting relief, as prayed, to debar them from practicing as advocates cannot be countenanced. Even the alternative relief to declare Rule 49 as unconstitutional does not commend to us. As of now, the Bar Council of India has made its stand explicitly clear that no such prohibition can be placed on the legislators."
With this judgment, the Supreme Court held that there was no conflict of interest in an individual assuming a double role of a lawyer and politician, holding true to the "lawyer's paradise" tag of the Constituent Assembly of India.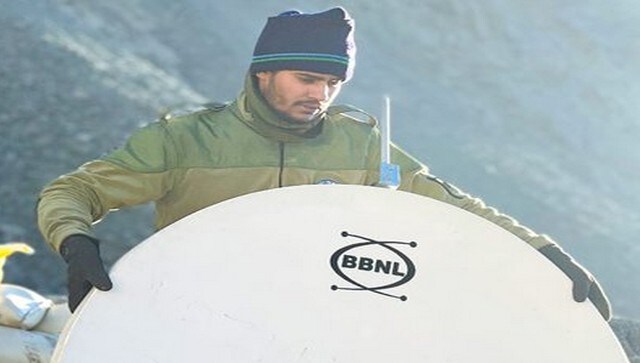 Explainers
The Leh-based Fire and Fury Corps, which handles military deployment along Kargil-Leh and secures the frontier with China and Pakistan, tweeted that internet was activated on the Siachen Glacier at 19,061 feet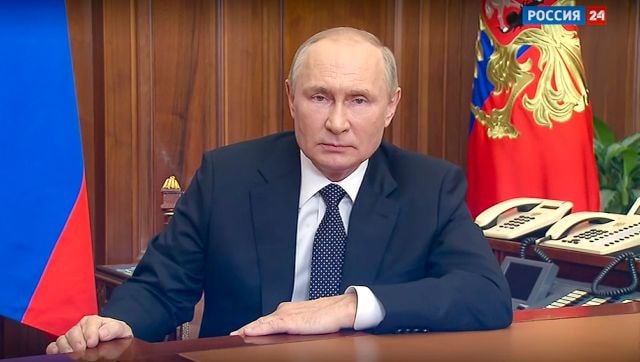 Explainers
Vladimir Putin on Wednesday, ordering Russia's first military mobilisation since World War Two, warned Moscow would respond with the might of all its vast arsenal if the West continued its 'nuclear blackmail'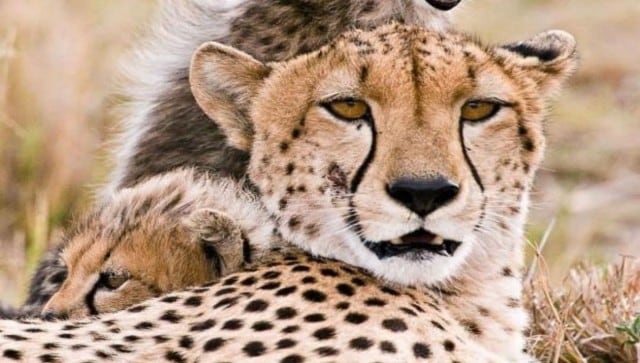 Explainers
Some say the presence of leopards in Kuno National Park could pose a problem for the big cats, while others point to reports of camera traps being removed and remain wary of poaching. But authorities say these lines of thinking miss the big picture