SC ruling on adultery: Remarks by DCW chief Swati Maliwal are an indication of state of marriage
Swati Maliwal would like to stick it to men who cheat on their wives, but it would be nicer if women could deal with being cheated on without also having to deal with shame and impoverishment.
By Nisha Susan
I once bumped into Dr Vijay Nagaswami at a party. I knew he was a Chennai-based therapist and the author of several excellent books including, 3's a crowd: Understanding and Surviving Marital Infidelity. In the manner of annoying party-goers everywhere, I promptly treated him like the Oracle of Delphi and asked, "Is infidelity on the rise in India?" Just as promptly, he replied, "No, people are just getting caught more." His explanation was of course, phones. Ah yes, phones full of temptation, truths, texts, sexts and lies. But knowing they could leave a trail of evidence, people use their phones to cheat on their lovers and spouses. As they did before they had phones.
In the 1995 Tamil movie, Sati Leelavati, a mild comic adaptation of Fay Weldon's She-Devil, Leelavati (played by the late, great Kalpana) does a number of things to take revenge on her cheating husband Arun (Ramesh Arvind). She leaves their children with her husband, befouling his perfumed love nest with immediate effect. She also ties their cow to the bumper of his fancy car. Legally, Leelavati would have had no recourse for her rage and sadness under the old laws except for divorce. On the other hand, if Leelavati had an affair with her husband's friend Dr. Sakthivel Gounder (played by Kamal Hasan) then Arun could have filed criminal charges against him. Sakthivel's wife too would not have been able to file criminal charges to deal with her cheating husband. If Leelavati had slept with Saktivel with Arun's permission, all would have been okay. The law after all said, "whoever has sexual intercourse with a person who is and whom he knows or has reason to believe to be the wife of another man, without the consent or connivance of that man, such sexual intercourse not amounting to the offence of rape, is guilty of the offence of adultery." And this idea that the wife is the husband's property is what has disappeared with the decriminalising of the adultery laws on 27 September 2018.
This was a pleasant surprise. The Centre had even recently argued that the law could be fixed by making adultery criminal for both men and women, thus joining a club of countries such as Saudi Arabia, Iran and Somalia. Instead, the decriminalising of adultery came with kindly pronouncements from the bench such as "The law in adultery is a codified rule of patriarchy... Respect for sexual autonomy must be emphasised. Marriage does not preserve ceiling of autonomy. Section 497 perpetrates subordinate nature of woman in a marriage."
But it is the pronouncements from other folks after the judgement that have been true revelations about the state of marriage. Most of these have been an uneasy and unhappy grumbling that, the future of marriage is f**ked, ya and that men are totally screwed ya. For such a popular institution, not too many people seem to have faith or joy in it.
I have been marvelling particularly at the stream of upset remarks from Swati Maliwal, the 33-year old, dynamic chair of the Delhi Commission for Women. Maliwal feels a great injustice has been done to women by decriminalising marriage.
She tweeted, "Totally disagree with SC on adultery. They've given license to married couples 4 adulterous relationships. What's sanctity of marriage then? Instead of making 497 gender neutral, criminalising it both for women and men they have decriminalised it totally! Anti women decision (sic)."
Factually, as many (including the always succinct Kavita Krishnan, secretary of AIPWA) have pointed out to Maliwal, she is totally in the wrong about any legal advantages a woman with a cheating husband might have. Nevertheless days after the judgment, Maliwal has continued to tweet her unhappiness.
Of course, ideas about marriage are rarely in the realm of facts. Here is what I've gleaned Swati Maliwal believes about marriage.
-She doesn't quite believe that women cheat on husbands. Hence, she argues that "SC should criminalise adultery by both sexes. Married women will be worst sufferer in present situation." Given that she has responded with a normal level of compassion to our massively sexist world, she could only think that such a gender neutral law is not going to harm women because she thinks mostly women do not cross the lakshman rekha.
-She believes that all women have the same response to finding out about adultery. Crushing pain and only crushing pain. A person whose lover or legally recognised partner is cheating on them could and do feel pain. But couples do not have the exact same responses to adultery. Women do not have the same exact reaction to adultery. They may move on after a confrontation. They may pretend to move on but always feel suspicious. They may feel that the shock of being cheated on has galvanised an indifferent marriage or an indifferent sex life. They may feel that this is tacit permission to have affairs of their own or seek other tough concessions. They may feel that it just means it is time to leave. To add to this mess, the possibility of one or both parties being imprisoned, as Maliwal would like, makes a terrorising assumption of same-sameness of feelings.
-That only the law has been keeping men from cheating on their wives. Maliwal tweeted, "SC judgement has emboldened such men. A woman committed suicide when her husband defended his affair with SC ruling." Men and women have cheated on their partners for as long as there has been marriage. They do it in societies with great sexual freedom and they do it in societies where men and women barely mix socially. They have done it in countries where adultery is a quickly forgotten social solecism and in countries where you'd be jailed. However she also says that many women she meets at the Delhi Commission for Women have been cheated on. ("Imagine plight of a wife whose husband finds love outside marriage. U wish to understand the pain -visit DCW. Every second woman is facing this.") So the law doesn't seem to be working anyway. And barely any data is available to indicate that adulterous men have been prosecuted.
-Maliwal does believe in divorce for incompatibility of any sort and that people should swiftly turn to divorce rather than cheat on their partners. As she explained to someone on Twitter, "Would suggest seek divorce first and then find your true love. Why be in an adulterous relationship? Why cheat on another human being?
-She believes marriage is sacred. "What is the sanctity of marriage?" she asked. This is a very good question. What is the sanctity of marriage if only the threat of jail time keeps your spouse in a marriage with you? If every morning as you pack upma into a tiffin you remind your husband that if he leaves you for that other woman, you can send him to jail?
-She believes that married women are at a great disadvantage when their husbands leave them. Here obviously, she is conflating being left after an affair with every other kind of breakdown of marriage, but how can anyone disagree? When Indian women enter marriages they are still entering as junior partners with much less rights. Their dowries, which is what still stands in as women's share of the family asset (in a broad swathe of the country), are negotiated by the 'boy's side' based on the boy's qualifications. If abandoned, women find it hard to get back on their feet and to get any compensation. To this end, South Korea had criminalised adultery for 60 years to protect the rights of women who were often dependent on their husbands' largesse. Over the years, thousands of Koreans were charged with adultery and hundreds were even sent to jail. But in 2015, the law was scrapped and one of the big reasons cited was this, "other laws now provided women with greater legal security in their marriages, and a fair division of assets in the event of divorce." Not so in India where as TLF has reported before, "only 13 percent of women really expect to inherit land from their parents. Family members and government officials alike, still do not recognise a woman's right to land."
-Culturally, women are indoctrinated into going into marriages to hugely adapt to the needs and desires of the husband and the husband's family. To have the strength to negotiate anything from the sharing of household chores or power over the family income or to not face violence or to simply be able to visit their birth families without huge fights and drama, to have some choice in who women marry, to have some choice in deciding whether to marry at all, to be able to divorce if needed, these are the issues that should animate the chair of the Delhi Commission for Women. Much more than the dubious sanctity of marriage. It worries me that Maliwal might ever use the phrase outside of this rhetoric, in the premises of her office where she has the power to help so many women. A breadth of potential emotional responses within marriage or any romantic/sexual relationship is not reserved for the middle and upper middle classes.
Criminalising adultery did not benefit women as imagined by Lord Macaulay in 1837 while sighing about the "the condition of women in this country". It is the elevated and glorious status of married men everywhere in the world that needs a shake-up. Swati Maliwal would like to stick it to men who cheat on their wives, which is a nice, cheerful thought, but it would be nicer if women could deal with the pain and anger of being cheated on without also having to deal with shame and impoverishment. The thin prospect of jail-time for cheating husbands was never a prize to long for.
The Ladies Finger is a leading digital women's magazine.
Find latest and upcoming tech gadgets online on Tech2 Gadgets. Get technology news, gadgets reviews & ratings. Popular gadgets including laptop, tablet and mobile specifications, features, prices, comparison.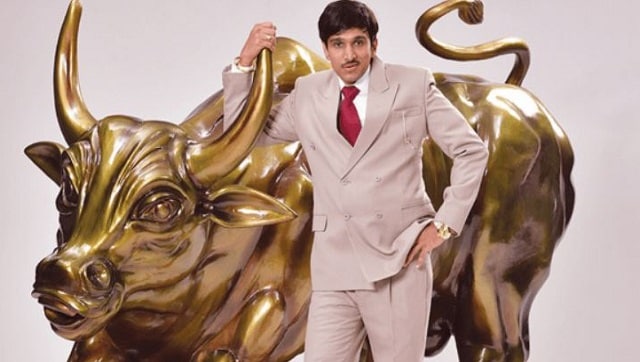 Entertainment
The last time Hansal Mehta reinvented himself he gave us films like Aligarh and Shahid. Post Scam 1992 and Chhalaang, I can't wait to see what Hansal 3.0 will bring us.
World
Barack Obama's new memoir, 'A Promised Land', goes on sale on Tuesday, 17 November
Entertainment
In pretending to care for the world, Kumar has chosen to play to the gallery of sainthood, rather than to his strength. Even his purported risks, like playing a transgender character in Laxmii – are employed towards manufacturing consent for his 'do-good' image.