SC reserves verdict on Bhima Koregaon activists' arrest: If not CBI and police, whom should we trust, asks Harish Salve
The Supreme Court on Thursday reserved it judgement in the Bhima Koregaon activists' arrest case.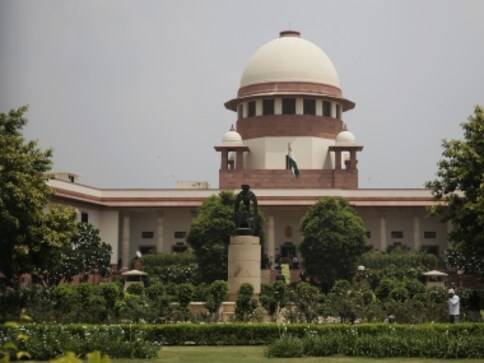 The Supreme Court on Thursday reserved its judgment in the Bhima Koregaon activists' arrest case. Additional Solicitor-General Tushar Mehta opened the arguments in the court on behalf of the State of Maharashtra.
Mehta, while referring to the Eastern Regional Bureau (ERB) meeting, read out the contents of some letters without disclosing the names of the senders and the addressee. He tried to establish through the letters that how the five arrested activist are connected in the Bhima-Koregaon violence matter. But, Justice AM Khanwilkar asked Mehta how the material presented by him was connected to those arrested.
Mehta then read from his written submissions and said that "no interference should be allowed in criminal matters in the garb of a PIL". He maintained that it is an ongoing investigation and that the overall supervision was being done by an ADG rank officer. Mehta then said that since the writ petition isn't maintainable, the court should dismiss the petition and restore status quo ante.
He concluded his arguments with this and after him, Harish Salve took over the proceedings in the court. Salve put his submission for the complainant who had filed an FIR which led to the arrests under challenge. Salve asked as to "What constitutes sedition? Is it an investigation to foster political ideology or to detect the unlawful activities?"
Salve said that if court feels that the accused are on trail of unlawful activities, then the investigation must go on. "One can have any ideology but have to draw a line when it comes to unlawful activities. I am suggesting the contours where free speech ends and unlawful activity begins," Salve remarked in the apex court.
But, he argued that SITs are constituted when the political class is under question and they are in power, giving the example of the 2G scam case. "SIT comes in when the investigation is capable of being derailed. Unless court finds investigation is baseless, there is no reason to order an SIT," Salve said, concluding his argument."We can't trust the CBI, the NIA, police; then whom are we going to trust?" Salve asked.
Senior advocate Abhishek Manu Singvi then started his rejoinder saying that "his clients are nowhere in the FIR". "The entire object of the proceedings against these accused is to create a subtext of plot to assassinate the prime minister," Singhvi said.
However, Salve then raised the question of how the petitioners came across the letters. To which, Singhvi said that it is on the website of national news channels like NDTV and Republic TV. "This is a serious issue", Salve replied.
Singhvi then said that second FIR was "wholly unwarranted". "ADG Maharashtra distributed a total of 30 letters to the media. NDTV had a program where those letters were flashed and discussed. Letter dated 18 April 2017 is from comrade 'R' to 'Prakash' and the one dated 26 December, 2017 is also from 'R' to 'Prakash'," Singhvi said. "Republic TV was given special access to these letters. This was followed by a public statement by arrested activist Sudha Bharadwaj denying that she wrote any of those letters. She then sent a legal notice also to Republic TV, Singhvi submitted in court. However, he said, that in response to the notice, Republic TV replied that "it got the letters from a confidential sources".
After listening to Singhvi's argument, Chief Justice Dipak Misra quelled the debate and said that, "You have it, use it. We will look into it." After which, Singhvi continued his submissions.
"The Maoist plot isn't mentioned in any record produced in court. The entire experience by the Maharashtra Police is to rope the people ex post facto," Singhvi said. "The transit remand application is based entirely on Bhima Koregaon and has no mention of the three letters," he pointed out in court. Here, Salve interrupted again but Singhvi objected to him saying, "Interventions that too by an intervenor." Singhvi then asked that how can a man in jail write a letter, referring to Professor Sai Baba.
At this point, Misra asked Mehta to supply to the court the entire case diary in its original language. "You do one thing, you give us the entire case diary," the Chief Justice said. Salve then said that a lot of it (the case diary) will be in Marathi. "That is okay," replied Misra. "Your Lordships have sufficient Marathi bench strength," Singhvi pitched in, referring to Khanwilkar and Justive DY Chandrachud on the bench.
After going through the letters, senior advocate Anand Grover said that, "The letter allegedly written by Sudha Bharadwaj and Ronal Wilson contains Marathi words which they could not have written as they are Hindi speaking. "Letters by Rona Wilson and Sudha Bharadwaj written in Hindi include words that only Maharashtrians could have written. That is why I am saying this case is cooked up," Grover remarked.
Read the note submitted by Senior Advocate Anand Grover highlighting marathi words used in a letter allegedly written by Sudha Bharadwaj & Roma Wilson, who don't know Marathi. He submits that letters are wholly fabricated and written by somebody knowing marathi. pic.twitter.com/CMsZ35f23F

— The Leaflet (@TheLeaflet_in) September 20, 2018
To this, Chandrachud said, "Yes" and the court then concluded the hearing, ordering the written notes to be filed by Saturday.
With inputs from Bar and Bench and The Leaflet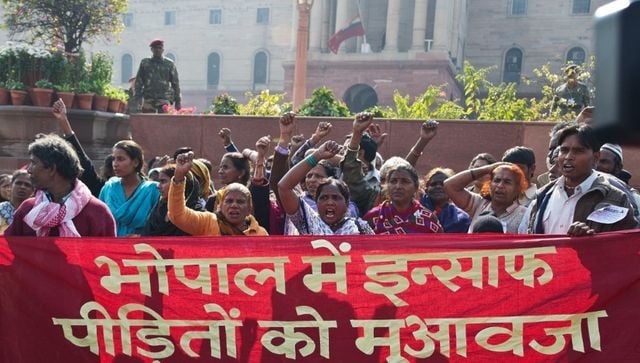 India
Rejecting the Indian government's curative petition that sought more funds for the victims of the 1984 Bhopal gas tragedy, the top court said it would open up Pandora's box. The American company, Union Carbide, responsible for the disaster had paid the survivors Rs 715 crore in damages in 1989
India
A bench of Chief Justice DY Chandrachud and justices PS Narasimha and JB Pardiwala assured Bano, represented through her lawyer Shobha Gupta, that the new bench will be formed
Politics
A bench of Chief Justice D Y Chandrachud and Justices P S Narasimha and J B Pardiwala took note of the submissions of the BJP leader who mentioned the matter saying the government has not taken any decision till date