SC reserves order on plea seeking transfer of money collected by PM-CARES Fund to NDRF
Dushyant Dave, appearing for NGO Centre for Public Interest Litigation, said that the creation of the PM-CARES Fund contravenes provisions of the Disaster Management Act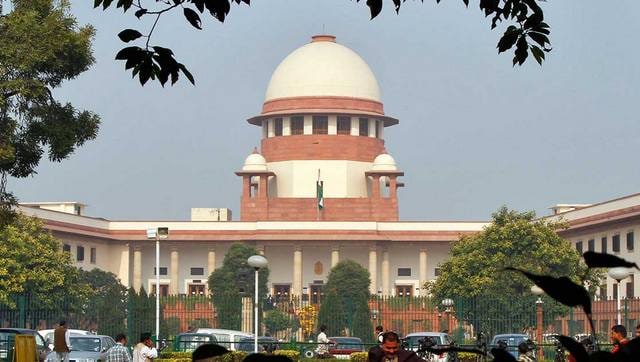 The Supreme Court reserved its order on Monday on a plea which said that all the money collected under the PM CARES Fund for the COVID-19
pandemic should be transferred to the National Disaster Response Fund (NDRF).
Solicitor General Tushar Mehta, appearing for the Centre, told a bench headed by Justice Ashok Bhushan that the PM CARES Fund is a "voluntary fund" while funds to the NDRF and SDRF are made available through budgetary allocations.
Senior advocate Dushyant Dave, appearing for petitioner NGO Centre for Public Interest Litigation (CPIL), said they are not doubting the bonafide of anyone but the creation of the PM CARES Fund is allegedly in contravention of provisions of the Disaster Management Act.
He claimed that an audit of the NDRF is being conducted by the Comptroller and Auditor-General (CAG) but the government has said the audit of the PM CARES Fund will be done by private auditors.
Follow Latest Updates on coronavirus
Outbreak here
The Supreme Court has reserved its order on the issue raised in the petition regarding transferring the money collected under the PM CARES Fund to the NDRF.
On 17 June, the apex court had asked the Centre to file its response on the plea, which has sought a direction that all the contributions made by individuals and institutions for the COVID-19
pandemic should be credited to the NDRF, rather than to the PM CARES Fund.
India
On the emergency use approval for Bharat Biotech's Covaxin for the 2-18 years age group by the Drugs Controller General of India, the source said it is under expert opinion and evaluation.
India
The rise in new coronavirus infections has been below 30,000 for 25 straight days and less than 50,000 daily new cases have been reported for 114 consecutive days now
India
Maharashtra witnessed a dip in daily COVID-19 cases and also fatalities as compared to Sunday, when it had registered 1,715 infections and 29 deaths