SC remarks on Section 377 offer hope: Decriminalising homosexuality will end gloom for LGBTQs
LGBTQ communities now see a ray of hope that the battle to rid the statute books of Section 377 of the IPC is now going a step ahead towards a final denouement.
A curious thing happened to LGBTQ communities this morning; we were greeted by a ray of hope – the Supreme Court had "accepted a petition to hear the petition against Section 377" by a Constitutional Bench of three Judges.
Not only did the gay, lesbian and transgendered communities heave a sigh of relief but also saw a ray of hope that the long drawn battle to rid the statute books of Section 377 of the IPC was now going a step ahead towards a final denouement.
The winds of change have been in the air for some time. The NALSA judgment in April 2014 finally freed the transgender and hijra communities from legal stigma and discrimination. It allowed them to determine their gender identities through a simple process of affidavits to be filed in courts in front of magistrates. However, page 96 of that judgment refused to pass judgment about their sexual or reproductive issues and hence made them 'asexual beings', leaving Section 377 alone.
Last year in 2017, the Supreme Court came out with its historic judgment on privacy where sexual orientation was specifically pointed out as a human right that must be protected under privacy laws. Though the judgment was more about data collection for Aadhaar and other Unique Identity card issues, the judges went out of their way to mention sexual orientation as a sustained human right to be protected under privacy laws.
Hence, there is hope that the hearing of the Section 377 case will now move a step forward because two other laws make it practically redundant. After the horrendous rape of Jyoti Singh, it was obvious that the Justice Verma Committee made a determined bid to broaden out issues of rape and violent sexual assault on women in a comprehensive manner. It consulted women's organizations and legal experts to reframe Section 376 of the IPC that dealt with rape and sexual assault against women. Section 377 was also used in many cases of sexual assault on women where oral or anal penetration had taken place.
On the other hand POSCO (Protection of Children from Sexual Offences) gave new teeth to prevention of sexual offences against minors which usually were prosecuted under Section 377 using the "unnatural sex" phrases in the statute.
This left Section 377 solely as an instrument to harass and intimidate homosexuals and lesbians since Justice GS Singhvi's judgment overturned the Delhi High Court judgment in 2013 and recriminalized same-sex activity between same sex practicing adult Indians even in private. It is this lacuna that will now be brought before the three-member bench of the Supreme Court.
The LGBT communities hope the petition is heard as soon as possible through fast tracking the hearings before the three-member constitutional bench to resolve this grave injustice to the LGBT communities. Section 377 is a draconian and dangerous law in this day and age. Its utility is zero even in moral policing as it requires stringent forensic evidence of penetration. Even in the first such case which was reported in 1889 (Khairunissa against the Queen) in the British Raj, the prosecution could not prove penetration and the case was thrown out. Since then, very few cases have ever been brought to a stage where prosecution was finally executed in a sentence. Meanwhile, gays groups report an increasing tendency for the police and constabulary to use it for petty blackmail and extortion on a vast scale throughout the country.
Doing away with Section 377 will finally lift the pall of gloom that the LGBT communities now live under. It will also bring India in being an active part of the international human rights framework. This work started as far back as 1972 through the Jodgyakarta Principles where Sexual Orientation and Gender Identity (SOGI) rights were written up and forwarded to the United Nations which finally endorsed and ratified them in 2016 in the New York UN General Assembly.
By striking down Section 377, India will then join the comity of modern nations and come truly in line with our liberal Constitution which was framed and endorsed by our Constituent Assembly in 1952.
Find latest and upcoming tech gadgets online on Tech2 Gadgets. Get technology news, gadgets reviews & ratings. Popular gadgets including laptop, tablet and mobile specifications, features, prices, comparison.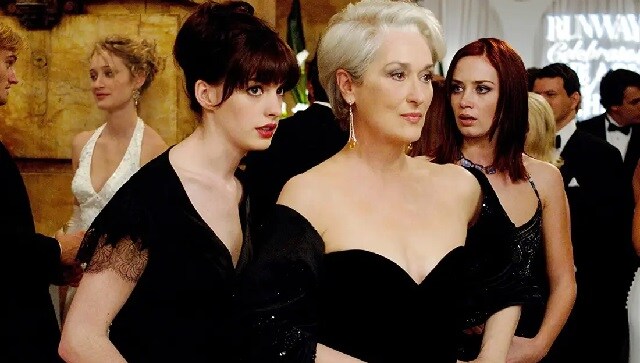 Entertainment
Despite having two women at its centre, The Devil Wears Prada ended up reaffirming and perpetuating harmful gender stereotypes for the most part.
World
India's democracy is key to sustaining the momentum of its Indo-Pacific vision over the turbulent years to come.
World
Nawaz Sharif remains the most popular leader in Punjab, the province that functions like the controlling authority of Pakistan