SC lifts ban on protests at Delhi's Jantar Mantar, Boat Club areas, says can't curb right to hold peaceful demonstrations
The Supreme Court asked the Centre and the Delhi police commissioner to frame rules to allow such protests at Jantar Mantar and the Boat Club area.
New Delhi:  The Supreme Court on Monday lifted the blanket ban on rallies and protests at Delhi's iconic Jantar Mantar and Boat Club areas, saying there could be no such "absolute" restriction as citizens have a fundamental right to hold peaceful demonstrations. It said that the right to protest "is crucial in a vibrant democracy like India but more so in the Indian context to aid in the assertion of the rights of the marginalised and poorly represented minorities".
The top court asked the Centre and the Delhi commissioner of police to frame guidelines within two months to accord sanctions to such events in the Jantar Mantar and Boat Club areas.
The NGT had, on 5 October last year, banned all protests and dharnas around the Jantar Mantar, which had been a hotspot of many agitations over the past decades, saying such activities violated environmental laws.
The Centre, while justifying the permanent imposition of prohibitory orders in its affidavit, had referred to over a dozen instances when protests had turned violent and the police had to use teargas shells and water cannons to control the mobs at the Jantar Mantar and Boat Club areas. The Boat Club was made off limit for protestors way back in the early 90s.
A bench of justices AK Sikri and Ashok Bhushan said the fundamental rights provided in the Constitution allow the people of this country to assemble peacefully and protest against any action or decision made by the government or other authorities that are not to their liking.
"Undoubtedly, holding peaceful demonstrations by the citizenry to air its grievances and to ensure that these grievances are heard in the relevant quarters, is its fundamental right. This right is specifically enshrined under articles 19(1)(a) and 19(1)(b) of the Constitution of India," it said.
The court said legitimate dissent is a distinguishable feature of any democracy and the question is not as to whether the issue raised by protesters is right or wrong, or it is justified or unjustified. "The fundamental aspect is the right, which is conferred upon the affected people in a democracy to voice their grievances. Dissenters may be in minority. They have a right to express their views," the bench said, adding that the right to protest is crucial in a democracy, which rests on "participation of an informed citizenry in governance".
"This right is also crucial since it strengthens representative democracy by enabling direct participation in public affairs, where individuals and groups are able to express dissent and grievances, expose the flaws in governance and demand accountability from state authorities as well powerful entities," the judges said.
The top court, however, clarified that the fundamental rights to freedom of speech and expression and to assemble are not "untrammeled and unlimited in their scope" and "reasonable restrictions can be imposed in the interests of sovereignty and integrity of India or public order".
It added that a certain degree of balance needs to be created between the right of protesters and residents of the localities, so that they are not unnecessarily harassed.
"These dharnas, agitations and processions could be prohibited on certain occasions, for example, whenever some foreign dignitaries visit and pass through the said area or other such sensitive occasions," it said.
The Supreme Court said authorities can also ensure that protesters do not bring their "trucks/buses etc and park those vehicles in and around residential buildings". It said the purpose of holding such demonstrations and raising slogans is that they reach the persons concerned for whom these are meant, but it must be borne in mind that "we are living in an era of technology where a concerned voice by a group of persons can reach the right quarters by numerous means".
"Electronic and print media play a pivotal role. Then, we have social media and various applications like WatsApp, Twitter, Instagram, which take no time in spreading such events," it said.
The bench directed the Delhi police commissioner, in consultation with other agencies concerned, to devise a proper mechanism for limited use of the area for such purposes, but to ensure demonstrations are regulated in such a way that these do not cause disturbance to the residents of Jantar Mantar road or the offices situated there.
"Detailed guidelines in this respect can be formulated. We may also clarify that a provision can be made for taking requisite prior permission from the police commissioner (or his delegated authority) for holding such demonstration by a particular group and while examining such proposals the parameters can be laid down which shall be looked into in order to decide whether the permission is to be granted or not," the court said in its 72-page-order.
It directed the Delhi commissioner of police to formulate such guidelines in two months from 23 July. The court said there can be proper guidelines that lay down the parameters under which permission can be granted in the Boat Club area. The proposed guidelines may include provisions for regulating numbers of persons, minimum distance from Parliament, the North and South Blocks, Supreme Court and residences of dignitaries.
These may also include imposing restrictions on certain routes used by the prime minister, central ministers and judges, and not permitting any demonstrations when foreign dignitaries are visiting a particular place or pass through a particular route.
India
The BKU leader said that their aim is to talk to the government and hence they will go 'straight' to the Parliament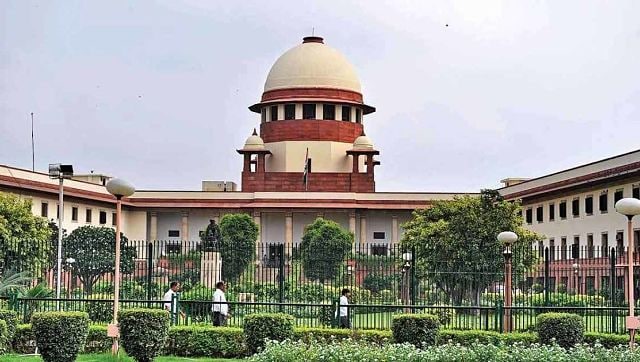 India
The bench said as of now, the action is proposed after air quality has deteriorated and directed the commission to take preventive advance measures to deal with the rise in air pollution
India
Delhi's government has been vowing for years to clean up the city's air. The burning of agricultural waste in Delhi's neighbouring states — a major contributor to the city's pollution levels every winter — has continued despite a Supreme Court ban.