SC judgment on criminal MPs: The loopholes in the verdict
The Supreme Court order regarding convicted members of Parliament (MPs) and members of legislative assemblies (MLAs) has cracked the whip on elected representatives.
The Supreme Court order regarding convicted members of Parliament (MPs) and members of legislative assemblies (MLAs) has cracked the whip on elected representatives. However, while the order has set the right precedent, experts believe that it will not cleanse the current Indian political system of criminals given that 30 per cent of sitting MLAs and MPs are facing criminal cases.
Before the SC order, sitting MPs and MLAs had a safeguard in Section 8(4) of the Representation of the People Act, 1951. As per this section, if a sitting MP or MLA got convicted, his membership remained safe as he had three months to move a higher court challenging his conviction. On the other hand, if an ordinary citizen wanted to contest election but found himself convicted, he had to go to jail as he did not enjoy the immunity given to elected representatives.
Therefore, as Loksatta Party leader Jai Prakash Narayan noted on CNN IBN, "Section 8(4) created two classes of citizens- ordinary people and elected representatives."
The SC judgment has struck down section 8 (4) declaring it ultra vires of constitution, ruling that there cannot be two separate laws for elected representatives and contesting candidates. Effectively, it means that a convicted elected representative cannot continue in office and the conviction will lead to his or her immediate disqualification.
But the law leaves open a number of loopholes for dubious politicians.
First, the SC order will not impact lawmakers who are facing charges but have not been convicted. More than 1400 sitting MPs and MLAs who have serious criminal cases filed against them- 14 per cent are charged with murder or rape - will continue in office as long as they don't find themselves convicted by any court of law in the country. Politicians such as former union ministers A Raja and Suresh Kalmadi; former Jharkhand chief minister Madhu Koda can still contest elections despite various court cases against them as they have not been convicted.
And going by the conviction rate of Indian courts, they have little to worry about in the near future. Jai Prakash points out to the absurdly low conviction rate and slow judicial process: "Rajiv Gandhi was assassinated in 1991 and the conviction took place in 1999- eight years later. Therefore, technically, the assassins could have contested elections from Tamil Nadu."
To fix the problem, he suggests, "We have to create a mechanism to disqualify people charged by court after prima facie enquiry of serious offences."
A second reason why the SC order will have limited effect in cleansing the political system is that the judgment is not retroactive. It applies only to those lawmakers who will find themselves convicted by a court of law after July 10, 2013, the day of SC judgment.
Take, for example, an MP who has two cases against him. In one of the cases, the court convicted him before the SC gave the above mentioned ruling. Under Section 8(4) of the Representation of the People Act, the parliamentarian moved higher court challenging the conviction. The SC order will not have any bearing on his conviction under this particular case. But henceforth (post July 10, 2013), if the same MP is found convicted in another case, his membership will not be saved.
"The issue is more or less settled in this matter. Court orders are rarely applied with retrospective effect," said Subhash Kashyap, constitutional expert. "This judgment alone cannot tackle criminalization of politics. We need a bunch of electoral reforms coupled with such court orders," he said.
The real significance of the SC order is that it will act as a deterrent for political parties which have been giving tickets to tainted candidates, said Anil Bairwal of Association for Democratic Reforms (ADR), a Delhi based NGO which has been lobbying for accountability and transparency of lawmakers.
Bairwal cited the example of Karnataka where recently Congress came to power with 121 seats. The party has nine MLAs more than the halfway mark. But 37 Congress MLAs in Karnataka assembly have criminal cases against them. "Out of 37, suppose nine or ten get convicted in months to come, then the government will fall," said Bairwal.
That immediate disqualification of convicted elected representatives may lead to a weaker and politically vulnerable government, argued those who opposed such measures before the SC.
"The government in power may be surviving on a razor-edge thin majority where each member counts significantly and disqualification of even one member may have a deleterious effect on the functioning of the Government," argued additional solicitor general Siddharth Luthra and Paras Kuhad, appearing for the Union of India.
An analysis of 1433 sitting MLAs and MPs of Congress party done by ADR, shows that 21 per cent of them face criminal cases. Out of 1017 lawmakers belonging to the Bhartiya Janata Party, 31 per cent have criminal charges against them.
While the ruling will do little to affect criminals already in power, it is likely to make political parties a little wary in allocating tickets to tainted candidates in upcoming polls. And it could well put in jeopardy the future of several state governments in the future.
Find latest and upcoming tech gadgets online on Tech2 Gadgets. Get technology news, gadgets reviews & ratings. Popular gadgets including laptop, tablet and mobile specifications, features, prices, comparison.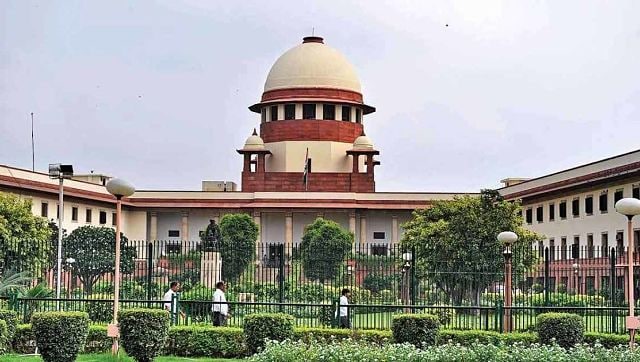 India
The Delhi HC earlier declined to stay the telecast of the series which claimed to "expose the conspiracy of Muslims to infiltrate civil services"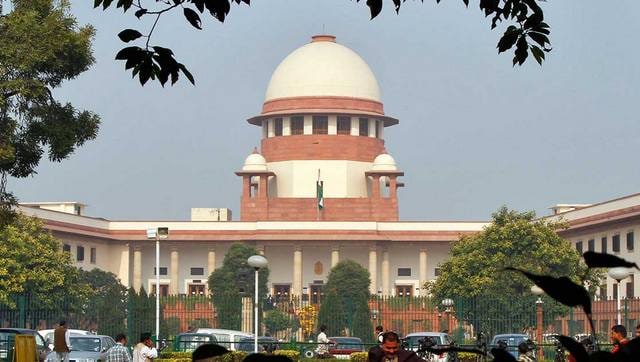 India
The Centre told the court an expert panel has been set up to look into the interest being charged by banks on instalments deferred during the moratorium
India
The DGCA also said that if airlines are not able to refund the amount, they shall provide a credit shell equal to the amount of fare collected