SC decriminalises adultery: Triumph of individual's rights over social institutions like marriage is the real victory
With the striking down of adultery under Section 497 of the IPC, constitutional law has finally entered the institution of marriage in a bid to ensure constitutional freedoms, destroy hierarchies, eliminate inequalities and attempt to democratise matrimonial relationships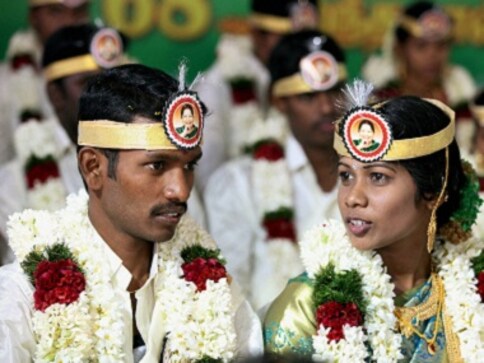 In the Joseph Shine versus Union of India case, a Constitutional Bench of the Supreme Court struck down Section 497 of the Indian Penal Code, a provision that was immensely asymmetrical, and declared it manifestly arbitrary and unconstitutional. Section 497's asymmetry was manifest in how it applied only to the man committing the crime, how the woman committing adultery was not even an abettor to the office, and how only the husband of the said woman had the right to prosecute her for the offence.
Section 497 espouses the sexual stereotypes that ascribe sexual agency to men, and sexual passivity to women, and characterises men as the "seducers" and liable, criminally, while women are "seduced", hence they are victims.
The judgment was delivered by a Constitutional Bench consisting of Chief Justice of India Dipak Misra, and Justices AM Khanwilkar, Rohinton Nariman, DY Chandrachud and Indu Malhotra. CJI Misra struck down the section, stating that it violates Article 14 of the Constitution, which says that "any provision treating woman with inequality is not constitutional".
Justice Malhotra stated that "[i]t would be unrealistic to proceed on the basis that even in a consensual sexual relationship, a married woman, who knowingly and voluntarily enters into a sexual relationship with another married man, is a 'victim', and the male offender is the 'seducer'". Justice Chandrachud's concurring opinion stated that the roots of the provision were patriarchal, and it viewed women as men's property; the provision sought to control the sexuality of women, and is an anathema to the right of life, dignity and autonomy of women.
With this judgment, India now joins a host of countries — The People's Republic of China, Japan, Brazil, New Zealand, Australia, Scotland, the Netherlands, Denmark, France, Germany, Austria, the Republic of Ireland, Barbados, Bermuda, Jamaica, Trinidad and Tobago, and Seychelles – that have done away with adultery as a crime. While section 497 has been struck down, according to the judgment, adultery will continue to be grounds for divorce, and in this, the Bench has been extremely judicious. It has begun to remove state intrusion from the "extreme privacy of the matrimonial sphere". The Bench states that criminalising something that is essentially private, and has no social impact, would be an infringement of privacy.
Justice Chandrachud's concurring opinion is nothing short of incredible in changing the rights of both parties in a marriage in India. He talks about women's right to sexual autonomy, and mentions the role of a constitutional analysis of the public/private divide. "It becomes imperative for us to intervene when structures of injustice and persecution deeply entrenched in patriarchy are destructive of constitutional freedom. But, in adjudicating on the rights of women, the court is not taking on a paternalistic role and "granting" rights," he said.
His opinion removes the veneer of immunity that the institution of marriage and the family structure often claim to have when faced with constitutional scrutiny.
While critics may state that one seeks to encourage adulterers by removing adultery from the Indian Penal Code, and that keeping it as a ground for divorce may be problematic for the sanctity of matrimonial relationships, adultery as a ground of divorce is not a new phenomenon. In the Special Marriage Act 1954, the Hindu Marriage Act 1955 and the Divorce Act of 1869 (amended in 2001) all reference adultery as a ground for seeking divorce. In Muslim Law, a wife can bring a claim for dissolution of marriage (lian) against her husband, if he has accused her of adultery. By identifying adultery only as a ground for divorce, and not as a criminal offence, the judgment did not do anything new. It protected the privacy of the matrimonial relationship, while maintaining that women have constitutional freedoms that are independent of the marriage and family structure.
In a previous judgment concerning Section 497 – Yusuf Abdul Aziz versus State of Bombay (1954) – the court stated that women were immune from criminal liability because it was seen as a "special benefit" for women as they were vulnerable, and hence, valid despite being discriminatory. The judgment in Joseph Shine case completely reverses this – it states that adultery, though no longer an offence, continues to be a concept in heteronormative marriages, and that persons aggrieved because of adulterous partners can seek recourse in the family courts.
In many ways, the judgment transformed how marriages are perceived. "Marriage is a significant social institution where this subordination is pronounced, with entrenched structures of patriarchy and romantic paternalism shackling women into a less than equal existence […] Constitutional protections and freedoms permeate every aspect of a citizen's life – the delineation of private or public spheres become irrelevant as far as the enforcement of constitutional rights is concerned. Therefore, even the intimate personal sphere of marital relations is not exempt from constitutional scrutiny," Justice Chandrachud remarked in his judgment on the case.
The victory from the Joseph Shine versus Union of India case is the fact that social institutions, whether they be familial structures or marriages, are no longer above the rights of an individual who participates in these social institutions.
Many years ago, in Harvinder Kaur versus Harmander Singh Choudhry (1983), the introduction of constitutional law was thought to be inappropriate — "a bull in a china shop. It will prove to be a ruthless destroyer of the marriage institution and all that it stands for." Now three decades later, with this judgment, constitutional law has finally entered the institution in a bid to ensure constitutional freedoms, destroy hierarchies, eliminate inequalities and attempt to democratise matrimonial relationships.
India
The Lucknow bench of the Allahabad High Court had on July 26 last year rejected the Ashish Mishra's bail plea. He had challenged the high court's order in the apex court
World
Since the Supreme Court overturned the Roe ruling, a reversal made possible with the votes of three conservative justices appointed by Trump,some 20 Republican-led US states have passed laws banning or severely restricting abortion rights
World
A three-judge panel led by Chief Justice Chandrachud decided against blocking the CCI's antitrust ruling that would require Google to change the way it markets Android in India. The Supreme Court also upheld the $161 million penalty imposed on Google.