SC decriminalises adultery: End of Section 497 of IPC may put women seeking a divorce at a disadvantage
The Supreme Court's decision to scrap Section 497 of the Indian Penal Code, thereby decriminalising adultery, cannot be seen as a cheer for promiscuity.
The Supreme Court's decision to scrap Section 497 of the Indian Penal Code, thereby decriminalising adultery, cannot be seen as a cheer for promiscuity. The fact is that adultery won't get any less harmful for marriage just because it no longer comes under the purview of being a criminal act. On the contrary, the psychological damage to a marriage is mutually exclusive from legal fiat. The law cannot re-ignite the dying embers of a marriage scorched by suspicion.
Just like the crack in the glass, the line of discord will always be there and once you cheat and are caught, whether husband or wife, the party is well nigh over. Though the couple can try as hard as they want to navigate that indiscretion, it is a straight path to quiet despair and that marriage will limp along on tracks of quiet despair. If they do not leave each other in the aftermath of an affair, it is out of habit, fear of loneliness or sheer laziness and concern over what people will say. But it is no longer a marriage, just a charade.
It is a well-known shibboleth that there are four straight A's to setting a course for the rocks. Adultery, addiction, abuse and accusations.
Adultery is toxic. Section 497 of the 158-year-old IPC said: "Whoever has sexual intercourse with a person who is and whom he knows or has reason to believe to be the wife of another man, without the consent or connivance of that man, such sexual intercourse not amounting to the offence of rape, is guilty of the offence of adultery."
Switch the genders and there is no difference and should be no difference in the application of the law. In fact, men are less likely to be forgiving because their emotional quotient is fed directly by ego. Women often swallow the rage because it is practical and calls for survival mode.
Obviously, the trick in adultery is in not getting caught. But if things can go wrong, they will and 'getting caught' comes with the territory.
Also, the ruling against Section 497 seems to be weighted towards a wife who strays (if that is an acceptable label) and the man who engages in sex with another man's wife regardless of his marital status. The husband who does the same with another woman irrespective of her being married or single is also an adulterer. The word comes from the Latin adulterium and is extramarital sex that is considered objectionable on social, religious, moral, or legal grounds.
Perhaps the only impact this decision can have is whether decriminalisation of adultery can affect the divorce settlement and the disbursement of assets. If it is not a crime, it cannot be leveraged in favour of the hurt party which traditionally is more often the woman.
To that extent, the end of Section 497 actually puts women who want out at a disadvantage.
Explainers
In Italy, parents of two children appealed against the decision of a lower court which had forced the youngsters to spend time with their grandparents. Now, the top court has said that this is not an obligation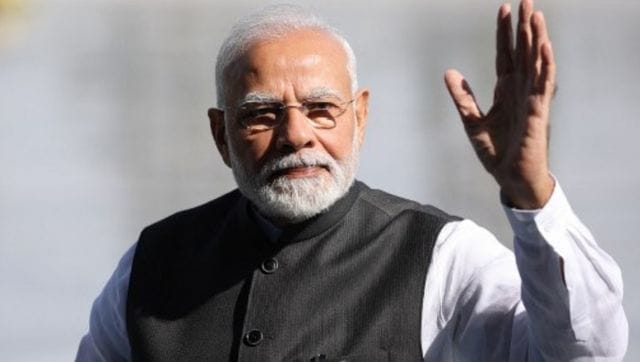 Opinion
Interventionist forces will always find fertile ground to exploit and pose a challenge to India's integrity
World
A three-judge panel led by Chief Justice Chandrachud decided against blocking the CCI's antitrust ruling that would require Google to change the way it markets Android in India. The Supreme Court also upheld the $161 million penalty imposed on Google.