SC ban may result in liquor crisis in Bengaluru, but city unlikely to lose title of India's 'pub capital'
When pubs, bars, pubs-turned-bars and bars-turned-pubs within 500 metres of highways, finally shut shop, it will be a question of travelling 501 metres or a little more for a drink. Even in Bengaluru's hellish traffic, what's 501 metres?
There are just three days left before hundreds of bars and pubs in Bengaluru shut shop to honour the Supreme Court ban on sale of liquor near highways. As many as six highways crisscross the Karnataka capital, and some 400 pubs, bars, liquor shops, about 20 star hotels, and many swanky clubs stand to lose their licences because of the ban.
The ban originally meant about 6,000 bars and liquor shops in Karnataka would have had to relocate or shut shop, since they were situated within 500 metres of national and state highways. But the Siddaramaiah government saved about 1,500 of them by denotifying parts of state highways running through cities and towns and classifying them as roads run by municipalities.
The Centre has so far ignored the state's demand to de-notify a total of 45 km of six national highways coursing through Bengaluru. Many bars and liquor outlets in danger of being asked to shut are in — or are close to — nightlife hotspots like MG Road, Church Street, Brigade Road, Hosur Road, Koramangala, Mysuru Road and Ballari Road. The city has about 3,000 bars, pubs, liquor shops, clubs and restaurants with liquor licenses.
The state is making last-ditch efforts to persuade the Centre to rescue Bengaluru's drinkers and liquor businesses, and may even move the Supreme Court in the next two days, but as the month-end deadline approaches, the one hotly debated question is: Will Bengaluru lose its hard-earned honour of being India's pub capital?
A bottoms-up approach towards the topic throws up an answer that is clear as day. Call it tipsy-turvy and get a kick out of it if you will, but here is the answer: Even if — that's a big if — Bengaluru loses the 'pub capital' title, it will be only in letter. The city will retain the honour in spirit, at least. In any case, even if 400 places close, the city will still have some 2,600 watering holes.
The endless and meaningless uproar over Bengaluru losing its pub capital title is no more than a passing storm in a beer mug. Here is why.
To begin with, what is a pub? A pub is a pub is a pub, you might say. Officially, in Karnataka at least, it's an establishment where only beer is served. And a bar? Officially again, it's a watering hole where all types of liquor can fill your glass, and that includes beer, of course, whether it's draught beer or the bottled variety.
So all bars could also be pubs, right? Right, agree excise officials without blinking eyes. A bar can be a pub, but a pub can never be a bar, right? Wrong. A pub can take on the avatar of a bar too, if it gets the appropriate licences and still calls itself a pub.
That's what has been happening all the time in Bengaluru. Pubs end up serving all liquors, very much like the bars. So we have pubs-turned-bars that still call themselves pubs. And there are bars-turned-pubs which also call themselves pubs. And there is a jolly good reason for it.
Even Janata Dal leader Ramakrishna Hegde, who brought in the city's "pub culture" when he became the Karnataka chief minister in 1983, was unable to foresee this. Hegde himself relished only made-in-Scotland products, but he preferred people to savour "draught" beer. So pubs were permitted faster than paan shops.
That's how the "pub culture" hit Bengaluru in 1984 (then it was Bangalore, though a wag called it Bargalore or Bars-galore) when a pub called Ramada came up on a road off MG Road. Soon there were more. And then more. The outlandish interiors and the beer, light and cheap, that came from the tap of an awesome barrel and served in a mug or a pitcher were a novelty that the city's tipplers had never set their eyes on before.
But soon the pub owners began to ask — why only draught beer? To poach guzzlers from bars, pubs didn't take long to add other liquor to their menus. And seeing that customers were attracted to pubs like flies to streetlights, bars affixed the word "pub" to their names. Or the beer-available boards that they hung did the job.
By 1990s, there were so many pub-bars and bar-pubs — though all of them called themselves pubs — in the city, that it came to be called the country's "pub capital", though few of them served only beer. But nobody really counted how many fell strictly under the definition of a pub serving only beer. Though real pubs became a rarity, the city had earned its title.
Novelties have a habit of wearing off, and by year 2000, many pubs began to shut shop or change into eateries. Again, nobody really counted how many real pubs closed and whether Bangalore could continue to call itself a pub capital. But the title survived.
It survived, though the "pub" culture had begun to give way to "club" culture, "party-at-home" culture and then later "lounge" culture, and finally to "microbrewery" culture.
The highway liquor ban too poses no threat to Bengaluru's title of honour.
When pubs, bars, pubs-turned-bars and bars-turned-pubs within 500 metres of highways, finally shut shop, it will be a question of travelling 501 metres or a little more for a drink. The establishments that close will be permitted to relocate to a legal distance. Even in Bengaluru's hellish traffic, what's 501 metres? It may no longer be one for the road. But it will be two for the side-road. The ease of finding a place to toss down a drink or two in Bengaluru will keep intact the city's reputation as a tipplers' paradise.
But who said bars and pubs are the only places where a drinker can get tight? There is a liquor shop around every street corner. Though officially they are allowed only to sell liquor as "parcel", people drinking at the counter or in a room adjacent to the shop is a common sight in Bengaluru.
A drinker's best friend in Bengaluru is the law-enforcer, be it the cops or excise officials. Grease the palm, and the head turns the other way in an automated motion designed to waste no time.
Corruption and alcohol make up a potent cocktail. It's headier than any drink that the mixologists can dish out at any of Bengaluru's pub-bars or bar-pubs.
India
Uttar Pradesh Chief Minister Yogi Adityanath has urged that only a minimum number of people should participate in the yatra and directed strict implementation of COVID-19 norms
India
The top court had taken suo motu cognisance and said it cannot allow the UP government "to hold 100 percent physical Kanwar Yatra in view of COVID"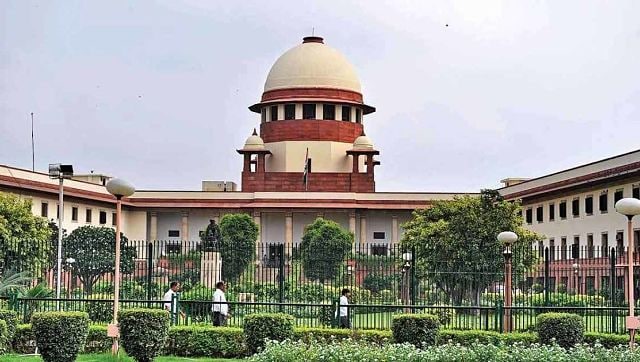 India
A plea by Leichombam Erendro's father alleged that Erendro was detained under the NSA solely to punish him for criticising BJP leaders purportedly advocating cow dung and cow urine as cures for COVID-19