SC allows woman from Mumbai to abort 25-week foetus suffering from neurological ailments
The Supreme Court on Friday allowed a woman from Mumbai to abort a 25-week foetus suffering from neurological ailments
The Supreme Court on Friday allowed a woman from Mumbai to abort a 25-week foetus suffering from neurological ailments, media reports said. In India, the law does not permit abortion after 20 weeks of pregnancy.
A Supreme Court bench consisting of Justice Dipak Misra and Justice AM Khanwilkar allowed the abortion plea of Sonali Yadav and her husband from Chembur in Mumbai on the basis of a medical report which favoured medical termination of the pregnancy, The Times of India reported.
However, Hindustan Times reported that the foetus was in the 24th week of pregnancy when the apex court verdict came out on Thursday.
Supreme Court directed the state-run Sir JJ Hospital in Mumbai on 24 July to form a committee to evaluate the case. Doctors in the committee diagnosed the foetus with aqueductal stenosis and hydrocephalus – brain abnormalities which cause mental retardation — in the 21st week, according to Hindustan Times.
The committee recommended abortion. Taking the report into account, the bench directed JJ Hospital to medically terminate the pregnancy immediately.
The Medical Termination of Pregnancy Act, 1971, permits abortion till the foetus is 20 weeks old.
According to The Times of India, this is the fourth case in 2017 in which the apex court has allowed women to abort beyond the legally permissible limit of 20 weeks after detection of abnormalities in foetuses at an advanced stage.
On 3 July, the Supreme Court permitted a woman, who was in her 26th week of pregnancy, to abort her foetus which was suffering from severe cardiac ailments.
The plea in that case had said that determination of foetal abnormality in many cases can only be done after the 20th week and, by keeping the ceiling artificially low, women who obtain report of serious foetal abnormalities after the 20th week have to suffer excruciating pain and agony because of the deliveries they are forced to go through. "The ceiling of 20 weeks is therefore arbitrary, harsh, discriminatory and violative of Articles 14 and 21 of the Constitution of India," it has said.
The Supreme Court, observed that "a woman has a sacrosanct right to her bodily integrity and it's her choice" while delivering the judgment, in an attempt to accommodate the mental and physical well-being of the mother, and the life of the foetus after childbirth.
While the debate about where the act of terminating a pregnancy should be a medical decision or a judicial one continues in the country, the Centre initiated the process to amend Medical Termination of Pregnancy Act in 2014. However, it is still waiting for cabinet approval before it can be introduced in Parliament.
With inputs from PTI
India
Majithia said he has never heard of the chief minister or the Punjab Congress chief stranded on any road for 15-20 minutes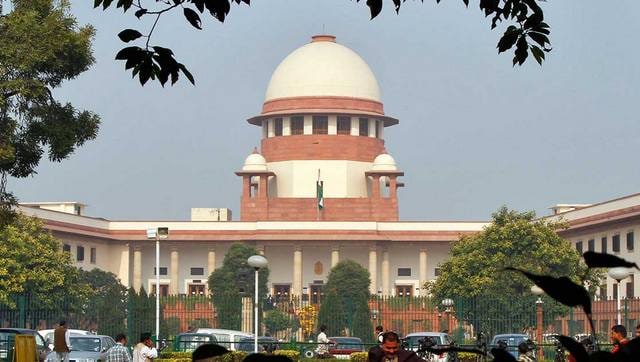 India
The apex court also expanded the definition to include any speech or hearing impaired individual or a person suffering from any other disability, who is considered to be a vulnerable witness by the competent court
India
UGC is constituting a committee, following the direction of the court, which would look into formulation of guidelines for accessibility of students with disabilities in universities and its colleges