Saudi Arabia slams Israel for adopting law defining itself as nation-state of Jewish people, says it perpetuates 'racial discrimination'
Saudi Arabia expressed its disapproval regarding Israel adopting a law that defined it as the nation-state of Jews. Saudi said that the move could perpetuate 'racial discrimination'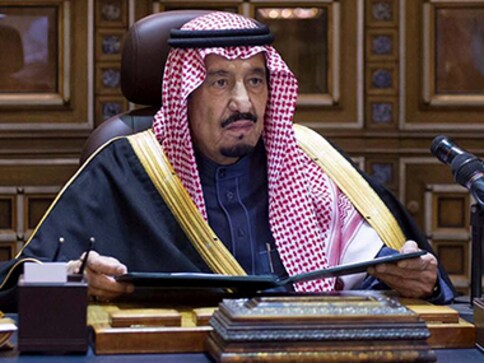 Riyadh: Saudi Arabia has slammed a controversial Israeli law as "perpetuating racial discrimination" against Palestinians by defining the country as the nation state of the Jewish people, state media reported.
The law adopted by Israel's parliament on Thursday also defines the establishment of Jewish communities as being in the national interest and downgrades Arabic from an official language to one with special status.
Citing a Saudi foreign ministry source, the official Saudi Press Agency said on Friday that the kingdom "rejects and disapproves" of the new legislation which it argued contradicts international law. The source called on the international community to "confront such a law and or other Israeli attempts, aimed at perpetuating racial discrimination against the Palestinian people", SPA reported.
Saudi Arabia said the adoption of the law would also be a barrier to ending the decades-long Israeli-Palestinian conflict.
Earlier in 2018 King Salman reaffirmed Saudi Arabia's "steadfast" support for the Palestinian cause, after Crown Prince Mohammed bin Salman signalled a shift in the country's approach.
Prince Mohammed in April said in a magazine interview that Israelis as well as Palestinians "have the right to have their own land". Arab citizens account for some 17.5 percent of Israel's more than eight million population and have long complained of discrimination.
The Israeli legislation was also condemned by the six-nation Gulf Cooperation Council, comprised of Saudi Arabia, Bahrain, Kuwait, Oman, Qatar and the United Arab Emirates.
Adoption of the law "reflected the regime of racism and discrimination against the Palestinian people," GCC secretary general Abdullatif al-Zayani was quoted by SPA as saying. Zayani accused Israel of trying to obliterate the Palestinians' "national identity and depriving them of their legitimate civil and human rights on their occupied homeland".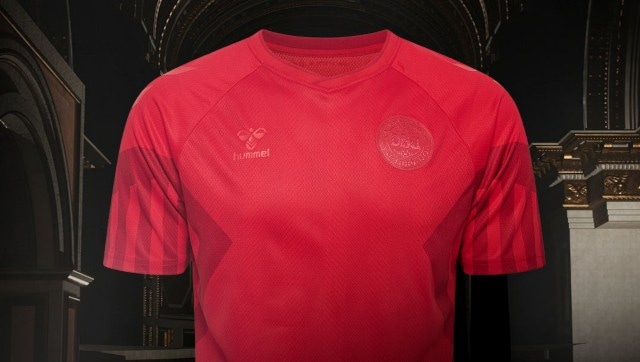 Football
The logo of the Denmark sportswear brand and the Denrmak national badge are both barely visible on the shirts designed for the World Cup in protest at Qatar's human rights record.
World
Israel has been conducting an intense diplomatic offensive in recent months to try to persuade US and main European powers such as Britain, France and Germany not to renew the 2015 Iran nuclear deal
Football
Qatar has faced accusations of under-reporting deaths and injuries among migrant workers and of not doing enough to alleviate harsh conditions. Unpaid wages have also been frequently raised.