Saudi Arabia approves India's plan to ferry Haj pilgrims via sea route to Jeddah, says Mukhtar Abbas Naqvi
Saudi Arabia has given its nod to India's plan to revive the option of ferrying Haj pilgrims via sea route to Jeddah
New Delhi: Saudi Arabia has given its nod to India's plan to revive the option of ferrying Haj pilgrims via sea route to Jeddah, Union minister Mukhtar Abbas Naqvi said in a statement on Monday.
Naqvi made the comment after the signing of annual Haj agreement between India and Saudi Arabia in Mecca.
"Saudi Arabia has given its nod to revive the option of sending pilgrims by sea route...Officials from both the countries will discuss all the necessary formalities and technicalities so that Haj pilgrimage through sea route can be started in the coming years," Naqvi said according to the statement.
Naqvi said that sending pilgrims through ships would help cut down travel expenses significantly and added that it would be a "revolutionary, pro-poor, pilgrim-friendly decision".
The practice of ferrying Haj pilgrims between Mumbai and Jeddah by waterways existed earlier too, but was stopped from 1995.
Naqvi also said that for the first time Muslim women from India will go to Haj without 'Mehram' (male companion).
"Separate accommodation and transport have been arranged for these woman Haj pilgrims in Saudi Arabia and woman Haj assistants will be deployed for their assistance," he added.
More than 1,300 women have applied to go for Haj without 'Mehram'. All these women will be exempted from lottery system and allowed to proceed to Haj, he added.
Women above 45 years of age, who wish to go for Haj but who don't have a male companion, are allowed to travel for Haj in groups of four or more women according to the new Haj policy of India.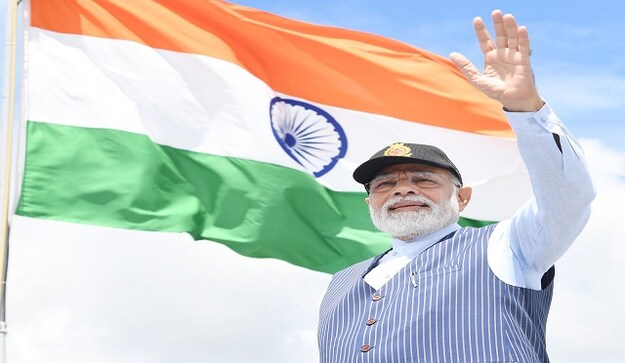 Explainers
Prime Minister Narendra Modi has been unflagging in his promotion of yoga. But that's not all. During his tenure, he laid the foundation stone of the first-ever Hindu temple in Abu Dhabi and has been endorsing Indian art through the gifts he gives his foreign counterparts
World
Saudi Arabia forbids pilgrims to Mecca from carrying banners or chanting slogans. While it is acceptable to perform umrah on behalf on deceased Muslims, this does not apply to non-Muslims like the Queen
Explainers
Crown Prince Mohammed bin Salman's being named prime minister does not change the internal power equation of the Kingdom, where he remains de facto ruler. But experts say the move comes to cloak MBS in legal immunity ahead of a lawsuit in connection with the killing of journalist Jamal Khashoggi