With Rs 16,320cr-Saubhagya scheme, Narendra Modi's pro-poor move electrified BJP's chances at polls
Keeping with traditions of the BJP's National Executive meetings, proceedings were not telecast live. An astute politician like Modi wouldn't like to announce populist, big money schemes when they aren't being publicised or broadcast live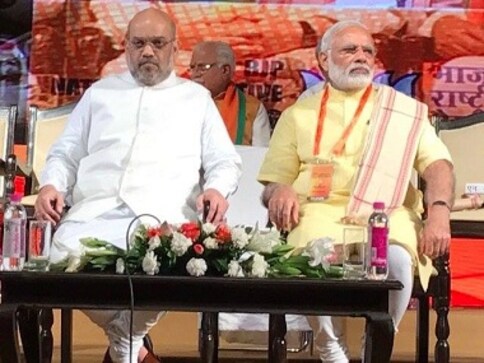 With the Bharatiya Janata Party (BJP) keen on celebrating the birth centenary of Deen Dayal Upadhyay in a big way, the Talkotra indoor stadium in New Delhi housed the who's who of the saffron party. For the first time, an "extended National Executive meeting" took place for the BJP, whereby over 2,000 invitees were called up, to showcase the geographical and physical expansion of the party, and how much it has grown under the Modi-Shah dispensation.
Participants included the prime minister, chief ministers of 13 states, six deputy chief ministers, around 60 ministers, 334 MPs, 1,515 MLAs and MLCs, and hundreds of state and central party office bearers.
Ever since the party's inception, such national executive meetings had been limited to its designated members, permanent and special invitees, altogether numbering around 250. But this time, an exception was made to this rule. Furthermore, the meeting is typically a two-day affair, but it was only a one-day event this year.
All eyes were thus on Modi, and what he would tell his partymen at a closed door meeting. His message, according to media reports and as per what finance minister Arun Jaitley later revealed, focussed on four themes: Organisational expansion, an uncompromising fight against corruption, social welfare, and flagship schemes like Swachh Bharat which needed to be converted into popular movements and utilised in the fight against terrorism.
To make his position on corruption clear, Modi also told his partymen, and through them, the country at large, that he cannot be compromised in the fight against corruption since he "doesn't have any relatives". The message in this proclamation was that he couldn't be compromised, and nobody found guilty would now escape.
But it was two hours later, at 6.30 pm, when he gave another speech, that he made the big announcement of the day: The central government's Rs 16,320 crore scheme, the Pradhan Mantri Sahaj Bijli Har Ghar Yojana Saubhagya, to provide electricity connections to over four crore families in rural and urban areas by December 2018.
This was to be expected. Keeping with traditions of the BJP's National Executive meetings, the proceedings were not telecast live. An astute politician like Modi wouldn't like to announce populist, big money schemes when they aren't being publicised or broadcast live, without him taking due credit for their unveiling.
The Centre will largely provide funds for the scheme to all states and Union territories. Modi further spoke of how power backup has increased seven times and slowly inching towards one nation, one grid and one price aim of 'New India'.
Modi's push to 'Ujjawala Yojya', cooking gas or LPG supply to households in semi-urban and rural areas has already resulted in tangible gains, both socially and electorally, to the BJP. The margin of victory for the BJP in the Uttar Pradesh Assembly election earlier this year proves how the 'Ujjwala Yojna' impacted the party's fortunes. Modi realises that by sticking to the timeframe he sets for the Saubhagya Yojna, the BJP's chances of winning the 2019 parliamentary election would brighten further.
Power supply in rural areas is a major issue, and there are lakhs of families who have never even seen electricity, at least not in their households. Aware that it's not feasible to connect all households with regular electricity supply, the government has announced an alternative scheme — of providing solar power packs in such areas.
Modi has also advanced the date to make India open defecation free to 31 December, 2018. His rationale is simple: The nation would get into election mode from early 2019, and he wants work in cleanliness, and progress in construction of toilets in urban and rural areas, to be visible by the time the next parliamentary elections are held.
His thrust is to portray that he, his government and his party are all pro-poor and are all actively working on schemes which would change living conditions of the poor people in India's rural areas.
Find latest and upcoming tech gadgets online on Tech2 Gadgets. Get technology news, gadgets reviews & ratings. Popular gadgets including laptop, tablet and mobile specifications, features, prices, comparison.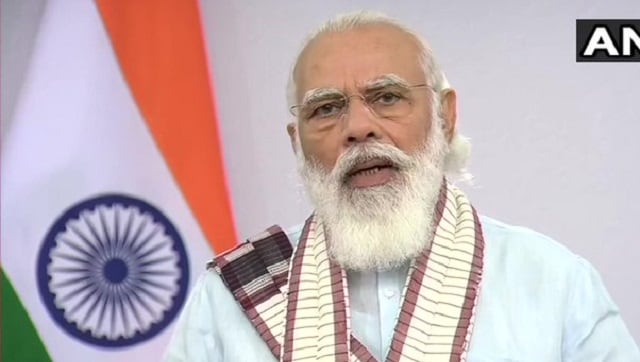 India
The virtual meeting is being held at a time when the Centre is contemplating merging the Winter session of Parliament with the Budget session due to the rise in COVID-19 cases in Delhi
India
MSP was started in the 1960s when India was a food-deficit nation and it has skewed India's farm economy towards a handful of crops.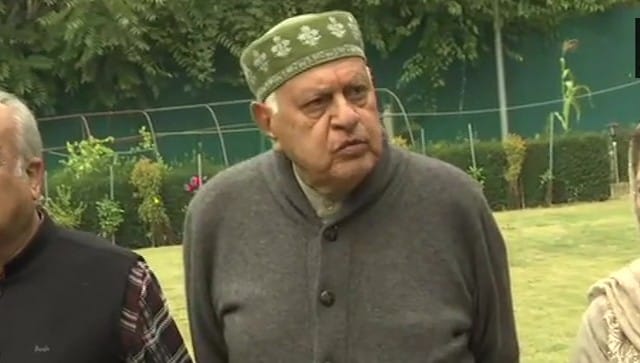 Politics
In a two-page letter to J-K Election Commissioner KK Sharma, Farooq Abdullah said providing security to a select few and literally interning the rest is a gross interference in democracy