Supreme Court decision exposes Sanjiv Bhatt's 'unclean hands', anti-Modi brigade loses another pawn
The Supreme Court has finally demolished Sanjiv Bhatt, on whose testimony the whole case of Narendra Modi's alleged role in the Gujarat riots rested. By being exposed as someone with an agenda, the court has also shown up the anti-Modi brigade.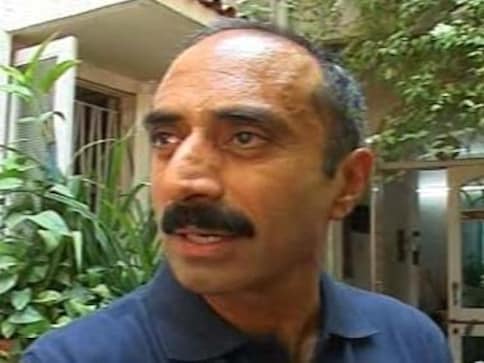 Sanjiv Bhatt, the expelled ex-IPS officer, on whom the entire case against Prime Minister Narendra Modi for the latter's alleged role in the 2002 riots and the hopes of many opposed to Modi rested, has been finally handed down a judicial invalidation from the country's highest court. His theories were, really, just theories.
The Supreme Court was hearing a plea by Bhatt to transfer an FIR against him for coercing and illegally forcing his driver, constable KD Panth, to prepare an affidavit to his liking. While deposing before the SC-appointed Special Investigation Team (SIT), Bhatt was accompanied by his then driver Panth who, Bhatt wished, would corroborate Bhatt's claim that he attended the 27 February 2002 meeting at Modi's residence (In 2002, Modi was Gujarat CM) when the Gujarat riots, in the wake of the Godhra train burning, were about to worsen.
While Panth had originally confirmed that he drove Bhatt to Modi's residence, he later retracted. A critical fact to be mentioned here is that Bhatt insisted that Panth be examined by SIT in his presence - something the SC termed as "pressure tactics". The petition before the SC was, among other things, to transfer investigation in that FIR to an independent agency outside Gujarat.
While denying Bhatt's request, the SC bench, which included the Chief Justice of India, finally got the opportunity to examine the various machinations and strategising done by Bhatt to sustain his theory. The full text of SC judgment can be read here.
First and foremost, the records clearly establish that Panth was not even in Gujarat between 25 February and 28 February 2002. Not only that, when Bhatt wanted Panth to testify that he drove Bhatt to the CM's residence, Bhatt took Panth to the then President of the Gujarat Congress and Chairman of the Legal Cell for the preparation of his affidavit.
Other portions of the judgment reveal Bhatt's machinations to confirm his theories.
There are email exchanges between Bhatt and a Gujarat Congress leader showing receipt of a "package", of Bhatt being "underexploited" (in the case) and him asking the Congress member to "try to mobilise support/pressure-groups in Delhi to influence him (the Amicus Curiae Raju Ramchandran) in a very subtle manner". It is useful to point out here that Ramchandran had opined that Modi could be prosecuted based on Bhatt's allegations alone. This author had back then pointed out serious deficiencies in the opinion.
Then there are email exchanges between Bhatt and a journalist, wherein Bhatt tries to have the journalist mention that he had met Bhatt on 27 February when he was "about to go to the disputed meeting". Bhatt later emailed a TV channel member that he had filed an affidavit stating that the journalist was with him when he had to leave for a meeting at Modi's residence and that the channel member should "confirm through your sources in SC". Bhatt even asked the journalist whether he would be comfortable with another media person.
This, as SC observed in the judgment, was Bhatt's attempt at "recreating" his whereabouts on the night of the meeting.
When the correspondent shied away, Bhatt wrote to him that they "could let the press sniff it out and contact" him. This will "finally force the hand of amicus and SC to take notice and subsequent affirmative action". In a follow-up email, Bhatt told the journalist that if he feared amicus and SC may not take it seriously, then "media trick can be tried".
In his emails with an activist of the Narmada Bachao Andolan, Bhatt advised her that "pressure groups and opinion makers in Delhi can be of great help in forwarding the cause". Bhatt wanted to create a situation where it would be difficult for the SC bench hearing Zakia Jafri's petition to disregard the shortcomings of the SIT report on the Gulbarg society killings where Jafri's husband died.
What's perhaps the most direct evidence of Bhatt acting in connivance with the Congress, he writes to an NGO head that he will "take it up with someone in the party" and get "suitably instructed".
The SC verdict also takes cognisance of one vital fact which exposed Bhatt's lie that he was present at the meeting at Modi's residence on 27 February. He tries to ascertain former minister Haren Pandya's whereabouts on the night in question. This is because Bhatt had stated that Pandya was also there at the meeting. Pandya's cellphone location revealed that he was not there at the meeting. An earlier column by this author on Raju Ramchandran's deficient legal reasoning alludes to this discrepancy.
This led the SC to state that Bhatt was "not acting bona fide and was catering to the interest elsewhere". The court also observed how Bhatt kept quiet for nine years about the meeting. These machinations (the emails, the connivance with Congress, NGOs, etc) made it clear that, in SC's words, Bhatt had "not come to the Court with clean hands".
The Supreme Court bench also noted a deliberate attempt on the part of Bhatt to mislead it. Bhatt alleged that SIT was leaking sensitive and confidential details pertaining to the riots to the then Additional Advocate General. In fact, as SC noted, Bhatt knew that those emails had nothing to do with riots, but the fake encounter cases. As the SC noted, Bhatt revealed only the covering text of the e-mails and "intentionally avoided the enclosures because the same would have exposed falsity of his stand."
When Bhatt made up these theories back in 2011, he was the toast of those who did not want Modi to rise. He got maximum media coverage (much of which can be explained in his emails) and NGOs and Bollywood celebrities stood by him. His every word was Gospel; he was a national icon and a courageous whistleblower.
Today it would be difficult to find anybody stand in his support after the SC has exposed his "unclean hands" threadbare. This is Bhatt's fall from grace. It hurts not only him, but the hate-Modi brigade.
Find latest and upcoming tech gadgets online on Tech2 Gadgets. Get technology news, gadgets reviews & ratings. Popular gadgets including laptop, tablet and mobile specifications, features, prices, comparison.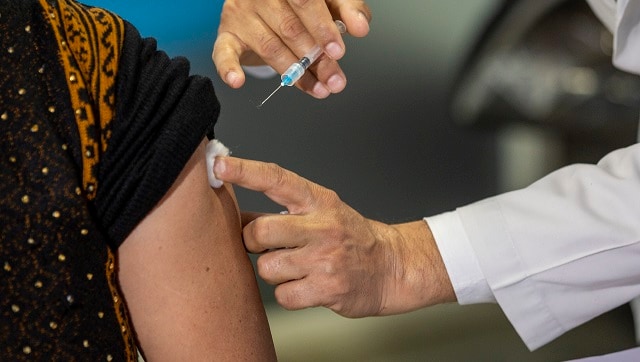 India
Today, while India has the second highest number of cases after the US and third highest deaths after the US and Brazil, it has one of the lowest per capita cases and deaths
World
Pakistan has its own system of indefinite detention and house arrest, where terrorists are kept far from the prying eyes of courts and the media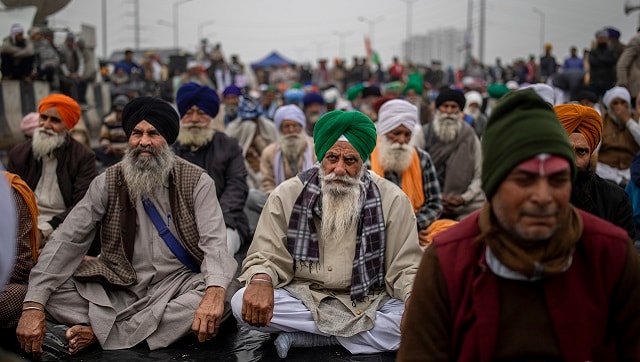 India
BKU leader Rakesh Tikait said that farmers are prepared to protest against the farm laws 'till May 2024', and termed the ongoing agitation as an 'ideological revolution'