Sanjay Nirupam accuses Sena minister Waikar of grabbing land in Aarey Colony
Sanjay Nirupam accused senior Shiv Sena leader and MoS Housing Ravindra Waikar of 'usurping' 20 acres land worth Rs 20 crore in Aarey Colony area in Mumbai.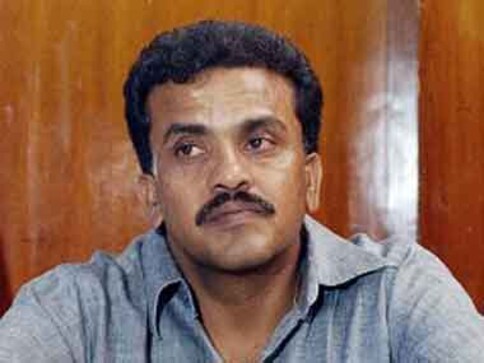 Mumbai: Mumbai Congress chief Sanjay Nirupam on Wednesday accused senior Shiv Sena leader and MoS Housing Ravindra Waikar of "usurping" 20 acres land worth Rs 20 crore in Aarey Colony area in Mumbai.
He also alleged that Waikar has made an additional construction in the state-run gymnasium located adjacent to the "grabbed" land and is running the facility through his private unregistered trust.
Demanding ouster of the minister, Nirupam said an FIR should be registered and the "usurped" land taken back by the government.
"Aarey Milk Colony's CEO has been sending letters to Mhada (Maharashtra Housing and Area Development Authority) to demolish the illegal part of the structure in the gymnasium for over a year. However, as Waikar is minister of Housing, he is misusing his influence and the structure has not been razed so far," Nirupam claimed.
Aarey Milk Colony, which has significant greenery, is situated in suburban Goregaon. Part of its total land area is leased out to various organisations and institutions of state and central governments.
Addressing reporters, Nirupam said the minister has put barricades around the 20-acre land worth Rs 20 crore and is planning to construct a 'Matoshree'-like structure there.
'Matoshree' is the residence of Shiv Sena chief Uddhav Thackeray at Kalanagar in suburban Bandra.
"This is very strange (given) that Shiv Sena is against the proposed car-shed for Metro-3 project in the green zone of Aarey Colony.
"Sena's own minister has not only made illegal structure in that zone, but has also usurped the 20-acre vast tract of land. This is not only a huge scam and a perfect case of the conflict of interest, but also a criminal conduct on behalf of the minister," Nirupam told the press conference.
Mumbai Metro Rail Corporation Limited has been seeking land at Aarey for constructing a metro rail car-shed.
Nirupam, a former MP, said he would write to Chief Minister Devendra Fadnavis and Lokayukta about the "land
scam".
"I will ask Fadnavis to sack the minister immediately from his Cabinet," he added. He alleged that Fadnavis is "patronising" corruption.
"I have least hope from the Chief Minister to act against the tainted ministers like in other cases. This CM is using his full energy to protect the tainted ministers of his government. I am going to burn his effigy near his residence in coming days as he (Fadnavis) has become the patron of corruption," he alleged.
Waikar did not respond to repeated calls and a message sent to him for his reaction.
India
If the police don't take assurance from maulavis, party workers will recite Hanuman Chalisa in front of police chowkies, as the next stage of protest, MNS said
Politics
The post targeting Sharad Pawar shared by the TV and film actress on Friday was purportedly written by someone else
India
In his tweet, the student had said that time has come to create "Baramati's Nathuram Godse for the Gandhi of Baramati"