Sangh Parivar, BJP should firmly back Narendra Modi's hard stance against criminal 'gau rakshaks'
It must be noted that this is the second time when Modi has taken a strong public position against these self-styled protectors.
In his first public outing in the country after teenager Hafiz Junaid was stabbed to death in Haryana, Prime Minister Narendra Modi strongly expressed his anguish against the lynch mob tendency.
Modi didn't refer to any particular incident but his message was loud and clear that the self-styled anti-social cow protectors can't have a free run and the law enforcing agencies must come down heavily on them. "What kind of cow protection is this where human lives are taken in name of protecting cows?... is this compassion to cow, is this cow protection?" the prime minister asked on Thursday. Modi was clearly peeved at reports of violence against members of the Muslim community and gave a vent off his anger in no uncertain terms.
He chose Mahatma Gandhi's Sabarmati Ashram to talk about the issue. He referred to Mahatma Gandhi and Vinoba Bhave as to how the duo respected cow and how service to cow should be. To connect with a larger audience and also those who have indulged in blatant goondaism, which no society could approve of in the name of cow protection, he narrated a real life story from his childhood where a cow left food and water and finally died after she mistakenly trampled a child under her feet.
By speaking at length over the issue Modi was addressing multiple sets of audience.
First, his message was intended to put some balm to the families of victims of violence that the state, more so, the prime minister himself shared their grief.
Second, his message was for the anti-social elements who perpetrated violence, rioting, arson, killing in the name of protecting cows. They are criminals and should be dealt with heavy hands of the law by the concerned state agencies, the prime minister said.
Third, his message was for the state governments, those ruled by BJP governments in particular because maximum number of incidents of violence have been reported from these states. The political leadership apart from the state administration right up to the block level, besides the police and other law enforcing agencies should act actively to contain such elements and act in an exemplary manner to punish these perpetrators.
Fourth, it is impertinent upon Sangh Parivar and members of the BJP to be mindful of the fact that when their leader has taken such a stern view they must do everything in their command to ensure that such incidents don't happen. If they internalise this message and carry it forward in speech and deeds then they would be doing a service both to their leader and to the nation.
It must be noted that this is the second time when Modi has taken a strong public position against these self-styled protectors. In August last year, in the aftermath of merciless beating of some Dalits at Una in Gujarat by some self-proclaimed cow protectors and lynching of Mohammad Akhlaq at Dadri in Uttar Pradesh, Modi at a town hall session in New Delhi had said: "In recent days we have seen there are people who have opened shops in the name of gau raksha… I feel so angry at times. Some people who are engaged in anti-social activities for the whole night wear the mask of gau rakshaks in the day. I say some people do it in order to deflect attention from their ills; they don the mantle of gau rakshaks and masquerade as cow protectors... I will ask state governments to prepare dossiers on such people, as 70-80 percent of them will be found to be involved in anti-social activities which no society approves of."
Modi's message then did have its impact. The government machinery in some states woke up from slumber and were seen to be taking some strong action against the so-called cow protectors. The anti-social elements too went into hiding and lied low. But then as incidents in recent past suggest that impact of Modi's warning and call to state governments to take action was only temporary.
The prime minister needs to stress upon the states to evolve a mechanism where action during such incidents are swift, sharp and exemplary. The fear of long arms of the law reaching on to them with all its consequent ferocity should go inside the heart and mind of these criminals.
One would hope that Modi's message will have the desired impact and there would be no repeat of what Akhlaq, Pehlu Khan and Junaid had to suffer in the form of gruesome deaths at the hands of blood-thirsty mobs.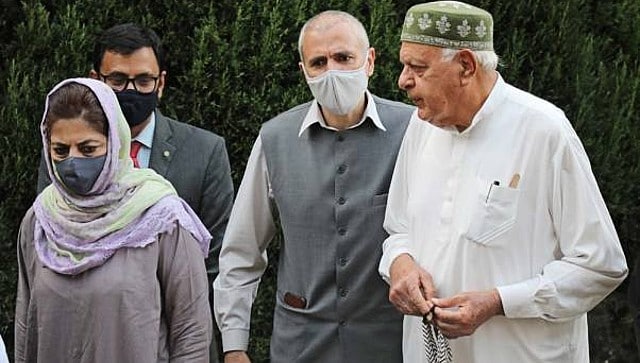 India
The meeting, which is the first such exercise since abrogation of Article 370 in August 2019, is likely to be chaired by Prime Minister Narendra Modi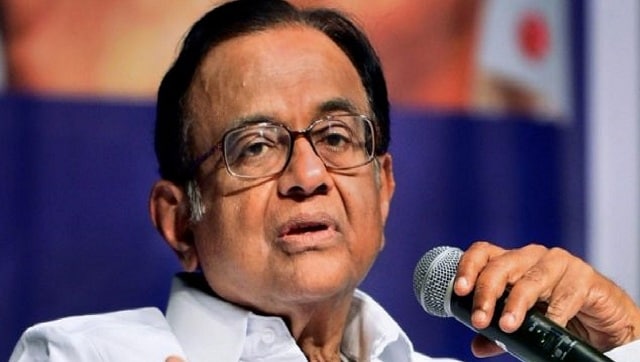 India
Chidambaram added that the 'dismembering' of Jammu and Kashmir into two UTs has been challenged in the Supreme Court, and that the cases are pending for almost two years
Politics
The UP CM's visit to Delhi comes close on the heels of the BJP holding a series of review meetings in Lucknow, which had fuelled speculation of a ministerial reshuffle in the state