Samjhauta blast case: Mehbooba Mufti questions leniency towards 'saffron terror' after court acquits all four accused
Reacting to the acquittal of all four accused in the Samjhauta blast case, PDP president Mehbooba Mufti tweeted, 'Despite damning evidence, the accused, including a former RSS member, have been acquitted.'
A special court in Haryana acquitted Swami Aseemanand and three others in the Samjhauta train blast case that left 68 people, mostly Pakistanis, dead in 2007

The blast in the India-Pakistan train took place near Panipat in Haryana on 18 February, 2007, when it was on its way to Attari in Amritsar

PDP president Mehbooba Mufti questioned the grounds on which the accused in the Samjhauta blast case were acquitted
Srinagar: Peoples Democratic Party (PDP) president Mehbooba Mufti questioned the grounds on which the accused in the Samjhauta blast case were acquitted by a court on Wednesday.
"Despite damning evidence, the accused, including a former RSS member, have been acquitted. God forbid, had they been Kashmiris/Muslims, they would be pronounced guilty and imprisoned without even a fair trial. Why such double standards and leniency towards saffron terror?" the former Jammu and Kashmir chief minister asked.
Mufti's reaction came after a special court in Haryana acquitted Swami Aseemanand and three others in the Samjhauta train blast case that left 68 people, mostly Pakistanis, dead in 2007.
The blast in the India-Pakistan train took place near Panipat in Haryana on 18 February, 2007, when it was on its way to Attari in Amritsar, the last station on the Indian side.
Politics
Days after Moily stressed the need for a 'major surgery' on the Congress to make it electorally more competitive, Khurshid said these 'wonderful phrases' are not the answer
Lifestyle
As classes went online, social interactions ceased, and decisions about travel — whether for fieldwork or to one's home or institute — became fraught, Indian students enrolled at foreign universities had to look for new ways to cope.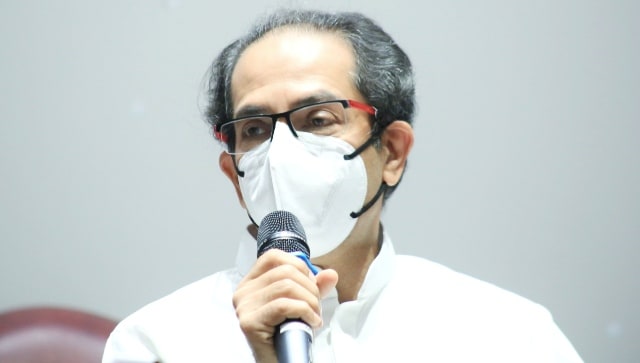 Politics
Speaking on the occasion of Shiv Sena's foundation day, Thackeray said standing on one's own does not mean just fighting elections but fighting for rights.