Salman Khurshid's cheap shot: Narendra Modi 'creates' crowds on foreign junkets
As former External Affairs Minister no one would know better than Khurshid that such remarks sully India's image internationally; more so when PM Modi is still abroad.
Congress leader and former External Affairs Minister Salman Khurshid has not exactly covered himself with glory nor has he done his party a favour by alleging that Prime Minister Narendra Modi takes people along on his foreign trips to amass crowds.
ANI quoted Khurshid saying that it was "easy to gather Indian crowd and give speeches" and that "if you don't believe me, check flight tickets". The news agency also quoted him as saying: "Have been to Naypyitaw (Myanmar), streets are empty there, he must have taken along many."
This is gutter-level politics not expected from a seasoned politician like Salman Khurshid. Many things he said here are laughable.
If indeed amassing crowds on foreign soil was so easy then what prevented the Congress party from arranging similar crowds during the foreign trips of Manmohan Singh, which were no less in terms of number of foreign trips as compared to Modi's? Why squeal about it now and show to the world that you are green with envy?
Even if assuming that Khurshid's argument that flight tickets should be checked (to determine whether Modi is taking people along with him on his foreign trips) is correct, how come hundreds, if not thousands, of people thronged Naypyitaw? Thousands gathered in Brisbane (Australia) on Saturday at a public function of Modi and a full-house of 21,000 people was expected for Modi's public function in Sydney on Sunday.
If planeloads of people are being sent abroad to work as cheerleaders of Modi during his foreign trips it smacks of a scam and Khurshid should confront the Modi government with facts and evidence. If Khurshid cannot do that it only means that he is behaving like an irrational cry baby.
Moreover, as former External Affairs Minister no one would know better than Salman Khurshid that such remarks sully India's image internationally; more so when the Prime Minister still continues to be abroad. Khurshid may have a pathological hatred for Modi – and he is entitled to his opinion – but he should have held back his punches till Modi returned home.
This writer does not hold brief on behalf of any politician of any party. In fact, the Indian malaise is that the Indian politicians suffer from verbal diarrhea and often make insensitive remarks at the most inopportune occasions.
PM Modi himself is not above board in this context.
Modi himself was guilty of similar crassness when on the last day of his Japan visit on 2 September he made political comments which were completely unwarranted and he should have avoided poking fun at his domestic political rivals from foreign soil.
The occasion arose after he gifted a copy of Bhagwat Gita to Japanese Emperor Akihito. While addressing the Indian community in Tokyo, Modi said "I did not have anything better to offer and the world does not have anything better to receive."
This was a brilliant remark which would have won kudos even from Salim-Javed. There was nothing wrong with that remark. But shortly thereafter he came up with the spoiler: "There'll be a TV debate... All my secular friends will say 'don't know what Modi thinks of himself.' I don't know why such topics are debated … Our secular friends will say that I am communalizing this (Gita) too."
Now coming back to Salman Khurshid's remarks, it will be interesting to see how the Congress leadership reacts. Not too long ago Khurshid was snubbed by Rahul Gandhi for calling Narendra Modi "impotent" in context of the 2002 Gujarat riots. Khurshid made the "impotent" remark in February this year when he was the foreign minister and the nation was inching to the April-May general elections.
The Congress Vice President immediately disassociated himself from this remark. "I do not appreciate this kind of comment... the kind of language," Rahul Gandhi had then said. However, Khurshid remained unapologetic and insisted that he did nothing wrong as there was no other appropriate word to describe him in context of the Gujarat riots of 2002.
This writer has had several interactions with Salman Khurshid as External Affairs Minister and always found him an intelligent man who knows what he is doing or saying. Therefore, it is highly unlikely that his is a voice from the wilderness.
In all probability, he may have a tacit approval of the Congress top brass to say what he said. The people would know soon if Rahul and Sonia Gandhi keep quiet about Khurshid's controversial remark.
The Congress should realize that with such remarks it is only helping Modi and the BJP. No Congress leader harmed the Congress interests in the 2014 elections with his one single remark so much as Mani Shankar Aiyar did with this arrogant remark on 17 January, 2014: "I promise you in 21st century Narendra Modi will never become the Prime Minister of the country... But if he wants to distribute tea here (Talkatora Stadium, venue of an AICC conference), we will find a place for him."
Aiyar had to eat crow exactly four months later. But since 17 January until this day Modi has exploited the 'chaiwallah' remark thousands of time, both in India and abroad, and all at the expense of the Congress party.
The bottomline here is that the Indian politicians, across the party lines, need to be more sensitive and mature while poking fun at each other especially when doing so would sully the image of India abroad.
The writer is Firstpost Consulting Editor and a strategic analyst who tweets @Kishkindha
Find latest and upcoming tech gadgets online on Tech2 Gadgets. Get technology news, gadgets reviews & ratings. Popular gadgets including laptop, tablet and mobile specifications, features, prices, comparison.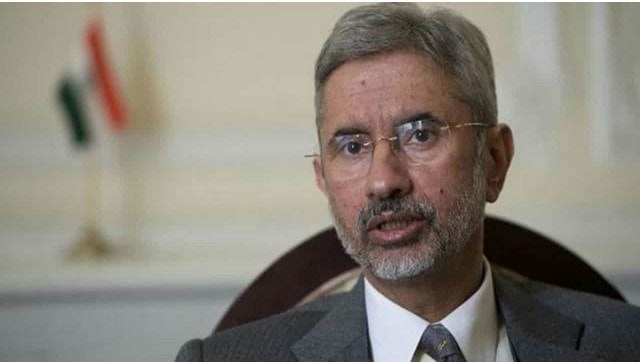 India
External Affairs Minister S Jaishankar on Friday said 'while it was too early to say that the coronavirus has altered our way of life forever, it has reduced humanity's instinctive comfort in the presence of others.'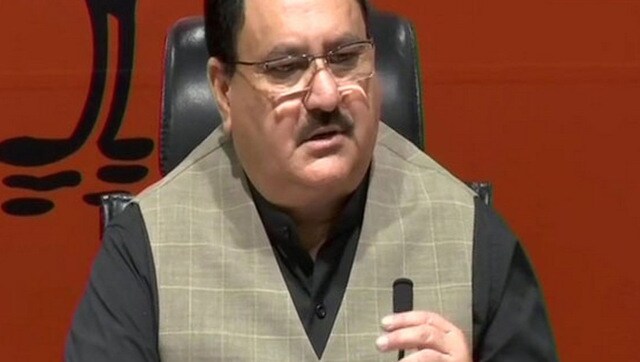 Politics
This is not the first time Nadda has gone after Rahul, or indeed the Gandhi family, but things seem to have escalated in the past few weeks.
Politics
His demand came as Rahul has sharpened his attack on the Narendra Modi government for its handling of the border row with China and over increasing fuel prices.