Salman Khan poaching case: Lawyer argues prosecution witness not reliable
Salman Khan is accused of killing black bucks on 1-2 October, 1998.
Jodhpur: The lawyer of Bollywood superstar Salman Khan, arguing for setting aside the actor's five-year jail term in a chinkara poaching case of 1998, told the Rajasthan High Court on Thursday that no case could be made out against him as the main prosecution witness was not with him at the time of the incident.
Khan's counsel Mahesh Bora told Justice Nirmaljit Kaur that main prosecution witness Harish Dulani was not with the actor during the alleged poaching of two black bucks on 1-2 October, 1998, so how by relying on his statements could the forest department and police register two separate cases against Khan.
"Dulani, had, in his statements, said that he had only dropped the vehicle at the hotel and returned on the night of 1 October.
After the forest department interrogated him, he mentioned two more poaching incidents had taken place — one each on 26 September, 1998 and 28 September, 1998.
Since he was not present himself anywhere, who could he be relied upon. Hence no case could be made out against Khan for alleged poaching, Bora said.
He was arguing on the appeal moved by Khan in the High Court against a five-year sentence in a case of poaching of one chinkara in Mathania on 1-2 October, 1998.
He contended that Dulani was under illegal custody of the Forest Department, which has been established by the statements of the vehicle's owner, and was released on 14 October, 1998 after recording of statements before the magistrate.
"This leaves nothing to doubt that he was forced to give statements against Khan and thus was planted as a key witness", argued Bora in the court adding that this was the reason why Dulani did not turn up in the court after that for the examination.
Bora also questioned that none of the witnesses in the case has either seen the poaching taking place or seen any carcass being transported by Khan. Then how can Khan be implicated while all other co-accused acquitted, he said.
The defence also pointed to the pellets which were recovered from the vehicle and said they were planted.
"It was strange to note that the pellets mentioned belonged to an air gun and could not be fatal for any animal," he argued.
"Moreover, the vehicle owner has changed his statements wherein he first said that he had found the pellets in the vehicle while cleaning whereas later, he had said that Dulani had told him so," contended Bora.
The court would continue with the arguments on Friday.
Entertainment
Salman Khan will unite with Zoya Akhtar and Farhan Akhtar for a documentary on Salim Javed, titled Angry Young Men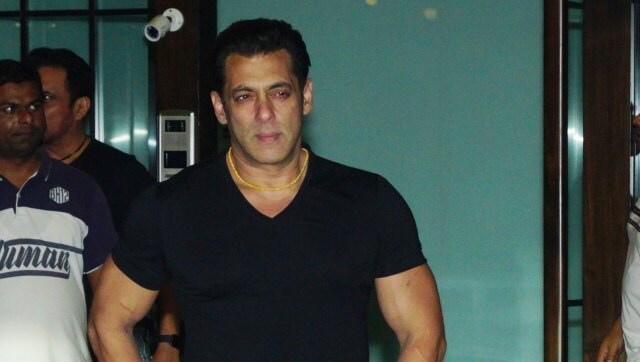 Entertainment
Salman filed a defamation complaint against Kamaal R Khan over the latter's review of the just-released Hindi film Radhe.