Sale of rape videos continues in Uttar Pradesh; no concrete action from cops, govt
Firstpost followed up on an investigation by Al Jazeera to track down on sale of rape videos in Uttar Pradesh, and followed up on the response by the govt.
After an investigative piece by Al Jazeera uncovered the disturbing practice of sale of rape videos in Uttar Pradesh, revealing exclusive details of the trade in its report, it was expected that the government and police machinery will swing into action and bring an end to this 'dark trade'.
However, when Firstpost re-investigated the matter it found that the trade was still flourishing, right under the noses of the Uttar Pradesh government and the police machinery. The trade, a reflection of the deep seeded patriarchy in our society, is not just a mockery of our law and order system but also has the potential to perpetuate more violence against women. The fact that it can normalise a crime like rape in the young minds exposed to these videos is perhaps the most dangerous outcome of this practice.
Sources on the ground have revealed to Firstpost that new clips continue to surface despite the many assurances offered by Uttar Pradesh police that it is taking all measures to stop this trade.
When Firstpost spoke to JK Shahi, Deputy Inspector General (IG) of Saharanpur, where such videos are being sold, we received a standard response both times where he asked that the video clips in question be sent to him on WhatsApp, disregarding the fact that circulation of these videos is illegal.
He, like others in his department, assured us that all Station Head Officers (SHOs) had been directed to look into the matter, to stop this trade at the earliest. Nevertheless, he declined to provide details of any affirmative action taken by his department.
In addition, a carefully crafted response from IG Meerut range, Ajay Anand told us that the police had raided these shops and that he had alerted all police officials in his jurisdiction to ensure that no such trade took place.
To confirm the veracity of these claims, Firstpost went back to its sources on the ground and asked them if any such raids had actually taken place. Yet again, we were told that the shops dealing in such trade had not been raided and that the business of selling rape videos continued to flourish. We, however, are not dismissing police claims that they had raided the shops but are rather questioning the sincerity displayed in such raids, for several shopkeepers indulging in the trade themselves revealed to us that no such raids had taken place.
https://twitter.com/Uppolice/status/794462832586694656
A dealer of porn videos, who owns an electronics repair shop in Incholi village some fifteen kilometres from Meerut, told us that his shop had not been raided.
"No one came to check my shop or the material we have on our laptops and computers...we are selling porn as usual. I don't specifically sell rape videos, though they might be lingering somewhere in my computer and I might have transferred them to a customer's laptop in a bid to transfer porn...but I do not intend to sell rape videos exclusively...there are videos with violent content which reach us but we do not sell it deliberately as rape videos," the dealer said .
On being asked how the rape videos reach him, he promptly replied, "At times customers come to us to get their mobile phones or laptops repaired, they have some personal videos in them, we download it from there and sell them. We can't help it if some of them are rape videos."
This corroborates the claims of a customer who had explained the details of this trade to Al Jazeera in its investigative piece. The customer, who had said that 'he loves watching videos with violent content', had revealed the modus operandi of the trade and how it flourishes.
The customer, who lives in a village in Saharanpur, said, "We go to the shops in our village to ask for exclusive porn, they hand us rape videos in return. We like watching it though, since it is something new...we are bored of the same usual porn."
The shopkeeper from Incholi also informed us that the sale of such videos is rampant in Western Uttar Pradesh – be it Agra, Meerut, Muzaffarnagar or Saharanpur. He added that the videos are mostly found in village shops and not in towns or cities.
To get an idea of how the political class is responding to the menace, Firstpost made several attempts to reach out to Union Minister for Women and Child Development, Maneka Gandhi. She, however, did not respond to the telephone calls and emails.
Sanjeev Balyan, Member of Parliament from Muzaffarnagar, who had gone hammer and tongs in criticising the ruling Samajwadi party for being inefficient in curbing crime against women, did not bother to respond to our phone calls or emails on why he had not raised the matter in the winter session of the Parliament.
Jagmati Sangwan, of the All Indian Democratic Women Association, expressed deep concern over the videos being sold in the market. She also questioned the direction in which our society is moving, where a market exists for these videos. She assured Firstpost that her organisation will raise the matter and pressurise the state machinery for taking action against those involved in selling these videos. However, so far, we have not heard of her organisation releasing a statement condemning this trade or questioning the authorities.
This depicts the dire state of affairs in Uttar Pradesh and the non-seriousness of the state establishment in curbing crimes against women, despite flagging off various programs and initiatives to make the state safer for women. The political class, which time and again talks about women security and safety for pragmatic and electoral reasons, does not even have the time to talk about such crimes; probably because there are no electoral dividends attached with actually dwelling into the matter.
After the infamous Nirbhaya gang rape case in 2012, new legislations were brought in amid pressure on the then government to act strictly against those committing crimes against women. Many thought that the stricter laws will change things, making the society safer for women. But it seems that little has changed.
Rapes continue to happen, cases of harassment are rampant and women are still afraid to go out in the dark. At the time of writing this piece, a local leader from a village in Gautam Buddha Nagar, Uttar Pradesh, had called to inform that a woman and her daughter had been gangraped some two months ago. He said that neither the media or the authorities had taken note of the incident and that the perpetrators were far from being brought to justice.
Post the Nirbhaya case, amendments in the Indian Penal Code defined that the minimum punishment for rape under article 376 as seven years, and that filming any sexual act without permission of the woman is punishable by a jail term of up to a period of three years, under article 345.
But all this holds little importance unless we as a society sensitise ourselves towards gender inequality, and until sex education is given to children in school. A serious effort is needed to fight the inherent patriarchy in our society, rather than just using the rhetoric around women safety as a means to secure votes.
World
A signed coalition agreement was formally presented to the Knesset secretariat Friday, the last step before a vote and the swearing-in of the new government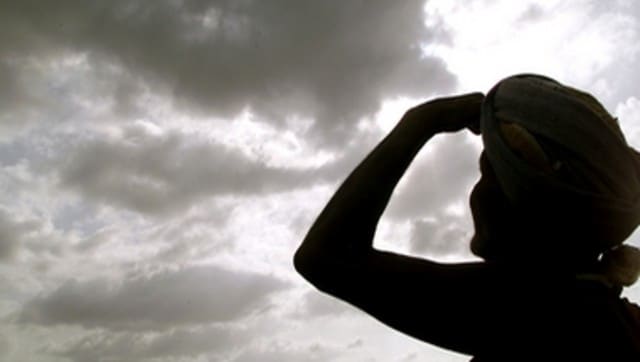 India
Here's what you need to know about what arguably remains the most important season for India
India
Residents of Ghoramara and Mousuni are being being moved to safety by the West Bengal government as tidal waters and rainfall pose grave risk to their lives