Saharanpur violence: Jatonwala's Dalits find their loyalties split between BJP, BSP and Bhim Army
Finding strength in numbers, the Dalits of the region are free of atrocities such as untouchability and violent assertion of identity by upper castes.
Editor's note: The BJP, its ideological lodestar RSS, and even the BSP, a party with moorings in Dalit identity, have, in recent months, outdone themselves to court the Dalit constituency. The community itself has found new ways to assert its leverage over Indian political parties and reinforce its place in society. Firstpost will travel across Uttar Pradesh, the test bed of India's Dalit politics, to record how these changes have altered life in its villages, towns and cities.
Nearly 30 kilometres along the highway from Saharanpur in western Uttar Pradesh lies a village called Jatonwala. The interesting back story of this region, which has a population of nearly 6,000 and comprises the villages of Fatehullahpur, Sahrillapur, Mahmoodpur, Aksharpur and Taarpur, is that it hasn't been mapped on government documents. Nearly 80 percent of its population is Dalit and the rest are primarily Other Backward Castes like Ghimar, Baniya. There's also some presence of savarna castes and Muslims in Taarpur.
After one is acquainted with its social demography, one is instantly intrigued by the name Jatonwala, which points to the possibility of a Jat majority. Rajveer, a Dalit local, narrates the tale of a Jat exodus from the region with great pride. He says the lands that once belonged to the Jats are now inhabited by lower castes who are in majority.
Finding strength in numbers, the Dalits of the region are free of atrocities such as untouchability and violent assertion of identity by upper castes. Shobharam, another local, agrees and says in Jatonwala, other castes don't consider Dalits inferior. Unlike in villages surrounding Jatonwala, where disputes have erupted over the construction of BR Ambedkar statues and temples, Jatonwala has a Ravidas temple and a Shiv temple and there isn't any caste profiling. Anyone can enter.
It's easy to spot Ambedkar's posters but there are no statues; the need for assertion of identity doesn't arise in a place that doesn't threaten that identity in any way.  However, in light of the Dalit rights' protests and clashes in Shabbirpur one year ago, a feeling of insecurity is slowly creeping into Dalit pride in Jatonwala. Shobaram says that when Ambedkar Jayanti was celebrated on 14 April with much aplomb, live bands and DJs, BJP leaders were in attendance.
The people of Jatonwala had been identifying themselves as Bahujan Samaj Party (BSP) supporters but after the 2014 Lok Sabha elections, the Narendra Modi wave changed their loyalties. Ramsharan, who runs a small grocery store, told Firstpost he went from door to door to garner votes for the BJP.
However, he adds that in the light of violent incidents against Dalits, especially the Dalit-Rajput clashes in Shabbirpur last year, local communities are growing wary of the ruling party. He says they also believe that the arrest of the Dalit leader Chandrashekhar Azad was a political conspiracy against the Dalits. Agreeing with him is Deepchand, a 20-something boy who dropped out of middle-school and ended up a wage labourer. He said the government's interference in the SC/ST Act reflects its intentions. Deepchand uses a smartphone and through Facebook and WhatsApp, keeps himself abreast about big and small Dalit-centric news in western Uttar Pradesh.
Next door, in Sahrillapur, a group of aged gentlemen — Shanti Prakash from the Baniya community, Rampal Bhagat from the Ghimar Dalit community and Manzoor Ali, a Muslim — say they often engage in political debate. Shanti Prakash praises the BJP's efforts and is nearly 100 percent sure that they will be voted back to power. He points to Bhagat and calls him a BJP loyalist and Manzoor Ali a Samajwadi Party supporter. Prakash then admits that the BJP has made some mistakes.
The one thing can be inferred from their conversation on political ideology, which goes on for a while, is that Dalits and Muslims are more cautious of making their discontent for the BJP evident. What also comes across is that the people in Jatonwala seem to know how to peacefully agree to disagree.
The one Ravidas temple in Jatonwala resembles a home. On entering, one spots a gas cylinder next to a pile of utensils and some food items. There's also a folding cot and one picture of the mystic saint from the Bhakti movement held in reverence by the Dalits. The picture is decorated with a string of colourful flash bulbs.
Dalit leaders meet here every other evening. Firstpost attends one such discussion and asks why their angst towards the SC/ST Act is being directed at the government. The unanimous response is that the CBI and the Supreme Court are both controlled by the central government. Ramnath Kovind, who comes from the Dalit community, was made the President of India last year, but the people of Jatonwala are quick to point out that Kovind belongs to the Koli sub-caste, which doesn't consider itself Dalit, and doesn't even eat with other Dalit sects.
Satish Kumar says they voted for Modi and the promise of development in 2014, but today they feel let down. He adds that loyalties have switched back to the BSP. Just as Kumar stops speaking, one man screams from the other side of the room that during the Mayawati era,  Dalits had a 11,000 volt current running in their veins. Instances of violence against the community were unheard of, he added.
Just as the contradiction in their loyalties towards the BSP and the Bhim Army gets clearer, the people started saying the two are not separate entities and if they should function independently in the future, the Dalit vote will split. Owing to the swiftness with which the Bhim Army takes up Dalit issues, especially the reporting of cases against Dalits and the protection of victims from backward castes, the fondness for it has grown among locals in pockets of western Uttar Pradesh.
The Dalits of Jatonwala are self-assured but are following the goings-on in Dalit politics, especially in western Uttar Pradesh, quite closely.
This article is the fourth part of a series on Dalit identity in Uttar Pradesh. You can read the first and second part here and here. Watch the Khabar lahariya report here.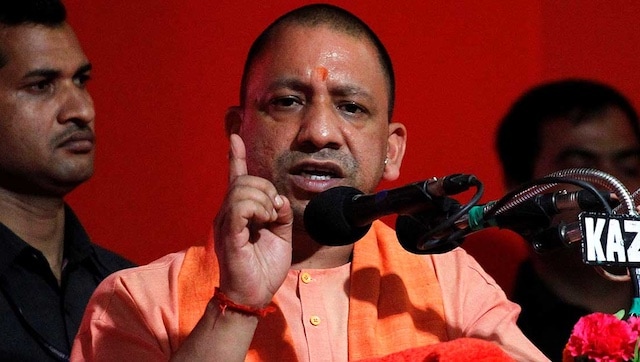 Politics
It would be unwise to jump to conclusions on the basis of the exit of a slew of OBC leaders from the BJP. As of now, the OBC revolt is a small one and has not resulted in an explosion.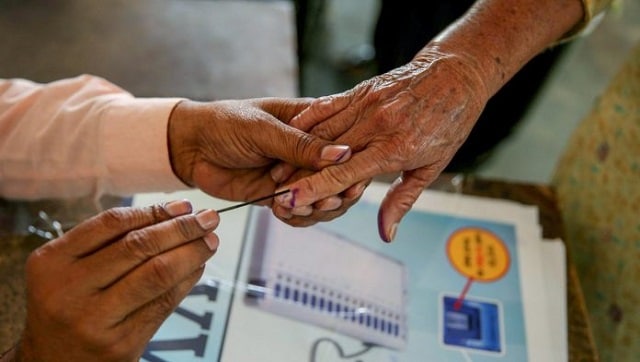 Politics
According to the official schedule given by the Election Commission, the Uttar Pradesh polls will be held in seven phases from 10 February to 7 March this year.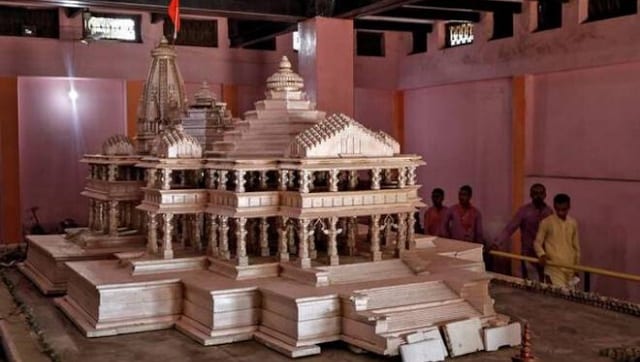 Politics
All eyes are on Samajwadi Party chief Akhilesh Yadav and whether he will visit Ram temple during his Ayodhya visit on 9 January.