Safety inspectors face multiple issues: Why the DGCA must get its act together
Not only are there not enough inspectors, their service conditions seem to have been formulated by the DGCA in a hurry. So now, myriad issues have cropped up for inspectors who have already joined.
India got back its aviation safety ranking this March, after remaining downgraded for an year by the US-based Federal Aviation Administration (FAA). One of the key requirements for the upgrade was having enough flight safety inspectors with India's safety regulator DGCA. This number was pegged at 72 but even till date, all vacancies have not been filled. Not only are there not enough inspectors, their service conditions seem to have been formulated by the DGCA in a hurry. So now, myriad issues have cropped up for inspectors who have already joined. A senior official in the ministry of civil aviation today admitted that several issues had cropped up and these are now being addressed one by one.
1) Transfers: After high drama this week over 12 inspectors threatening to resign on being transferred out of Delhi, this ministry official admitted there was no stipulation for transfers of these inspectors at the time of their joining. "These posts were created on a three year contractual basis. When inspectors joined, they were not told they will could be transferred. But we need inspectors at different stations, not just Delhi," he said. The transfer orders have been reversed. Now, for the 23 remaining vacancies, hiring will likely be done keeping stations other than Delhi in mind.
2) Proficiency: Flight inspectors have raised a pertinent issue - they want to know how will they keep their flying licenses valid unless they can fly at regular intervals? The official quoted above said the issue is being discussed within the ministry and a solution will have to be found. He said some airlines may be asked to let these inspectors fly aircraft but terms and conditions for this arrangement may be "complicated". This official said some inspectors have previous "links" with airlines and these airlines may oblige. He did not clarify what these links were and whether some inspectors had joined the DGCA without resigning from their previous employment with these airlines.
There are some other inexplicable issues too like service tax payments which this ministry official mentioned. It is not clear why inspectors should be paying service tax at all. Last month, DGCA M Sathiavathy had said that the industry's audit was continuing despite the FAA upgrade. She had also said that another audit, this time by the European Aviation Safety Administration or EASA is scheduled soon. And yet another one, a more comprehensive audit, will be done by the International Civil Aviation Organisation (ICAO) sometime in November. With a series of safety audits and checks scheduled, the DGCA can ill afford myriad issues in the hiring of safety inspectors.
India should not get complacent with its aviation safety record despite the FAA upgrade. For one, the upgrade came after much hear burn and close calls and after India languished with countries like Ghana and Mozambique for a year due to a downgrade. Second, the upgrade now needs to be maintained, which is obviously harder than getting it. Good marks in the audit by FAA do not mean Indian airlines and other stakeholders can afford to ignore or not cooperate with continued surveillance and periodic checks by the DGCA.
Subscribe to Moneycontrol Pro at ₹499 for the first year. Use code PRO499. Limited period offer. *T&C apply
India
The restriction will not apply to cargo flights and flights specifically approved by the aviation regulator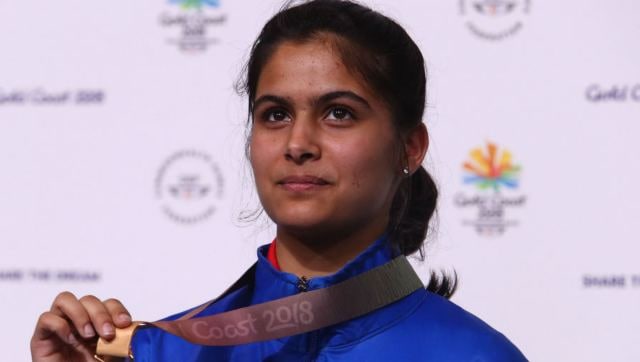 Sports
Manu, one of the country's brightest medal hopes at the upcoming Games, thanked Rijiju for his prompt intervention but is also hoping for action against the Air India officials at Delhi airport. Later, Air India, too, apologised for the conduct of its staff.