Sabarimala verdict: SC judgment a hammer blow to Indic strains that weave into mosaic of Hinduism
This SC ruling may open a Pandora's box and have much wider ramifications.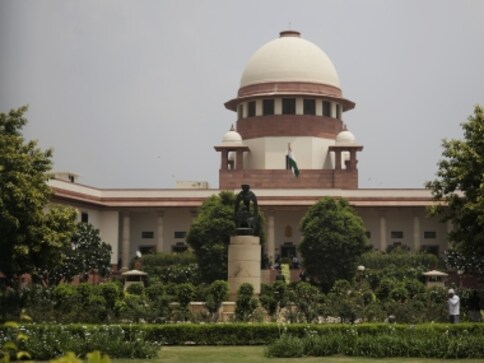 There are many aspects to the Sabarimala verdict passed via 4:1 majority by a five-member Supreme Court constitutional bench comprising Chief Justice of India Dipak Misra, justices Rohinton Nariman, AM Khanwilkar, DY Chandrachud and Indu Malhotra on Friday. Some of the aspects of the judgment are troubling.
First, it is an unfortunate instance of judicial interference in the relationship between the devotee and the deity that is defined by faith. The act of introducing notions of rationality and gender justice in the relationship and bringing it up to speed with modern social and legal standards is fraught with danger. That is so because once the practices that stem from this relationship are tested on the altar of constitutional morality, there is no stopping anyone from questioning the very basis of that faith.
The devotees of Lord Ayyappa believe the religious practice of not allowing certain women (of a menstruating age) and men (who have not taken the 41-day vow) from entering the Sabarimala Temple is integral to securing the celibate nature of the deity. It isn't based on any exclusionary or discriminatory impulses, or any notions of impurity.
As People for Dharma lawyer J Sai Deepak argued before the Supreme Court, the "primary objective" of the religious practice is to "preserve the celibate form of the deity and not exclusion of menstruating women" and the "impugned religious practice is based on observance of Naishtika Brahmacharya by the Deity at the Ayyappa Temple, and not on notions of menstrual impurity/ and (b) given the form of the Deity at the Ternple and its celibate nature, the… religious practice is an essential part of the Temple's fundamental charter of faith and constitution."
This, submitted Sai Deepak, acts as the "religious leitmotif, underpinning the integrity of every religious practice, ritual and ceremony carried out at the temple".
The court, however, chose to interpret it from the perspective of gender justice. According to the majority opinion, "One side we pray to goddesses; on the other, women of a certain age are considered 'impure'. This dualistic approach is nothing but patriarchy practised in religion. The ban 'exacts' more purity from women than men."
In CJI Misra's words, "Patriarchy in religion cannot be allowed to trump right to pray and practice religion. Any rule based on biological characteristics cannot pass muster of constitutional test." The apex court saw in the practice a physiological barrier created by a "rigid social dogma" that is prejudiced and against women and not an "essential part of Hinduism".
This is one of the troubling parts of the judgment. The court's ruling of a particular religious practice—which the devotees and faithful consider to be integral to their relationship with the deity and hence the cornerstone of their belief—as 'non-essential' part of Hinduism is tantamount to equating a pluralistic belief system with code-based Abrahamic religions such as Christianity or Islam. Whereas monotheistic religions take a doctrinaire approach, pluralism is at the heart of Hinduism's value system. That pluralism rests on a notion of tolerance for all religious practices.
The court's verdict not only upsets this balance, it constricts the autonomy of religion. It also opens up the space for a larger question. If faith, and the religious practices and customs based on faith are made justiciable, then would it end up constricting the space for religion?
In as much as the court's verdict presents a tendency to interfere in religious practices and introduce the principles of non-discrimination and equality laid down by Constitution, a dharma that is a confluence of philosophy, varied belief systems and rituals and is not reliant on codes or written words of holy books, will always be at a disadvantage.
The court considered the practice of disallowing women between the ages of 10 and 50 as violative of articles 14 (equality) and 25 (religious practices). While Article 14 allows right to equality, as Justice Indu Malhotra in her lone dissenting opinion pointed out, "Religious practices can't solely be tested on the basis of the right to equality. It's up to the worshippers, not the court to decide what's religion's essential practice."
The 'secular' nature enjoins the State to maintain a principled position from religion, expect "when practice of religion contravenes public order, morality, health, egalitarian social order and objectives of the welfare State intended for integrated development of the individuals and communities."
Nowhere did the practice of disallowing women of a menstruating age violate these principles, neither can it be categorised as a social evil such as 'sati'. On the other hand, the judgment can be said to penalise an exception, not a universal practice. There is no bar on women from visiting temples across India. Amid all the misinformed debate, it is pertinent to point out that there was no blanket ban on women in entering Sabarimala Temple either, only an age regulation.
The denial of access in this case is linked to the desire of the deity to be spared the presence of women of a certain age group. This forms, as Pratyasha Rath pointed out in Firstpost, the "core belief". "In the pantheon of Hindu deities, there is one deity like this and he has his unique rituals and principles which those who follow him, live by. One may choose to believe him yet have no faith in the essence which drives the cult around him. You are a devotee, but you want to alter the deity's 'core belief'?"
It is difficult to see how this custom reflects "gender discrimination" or militates against equality guaranteed by the Constitution. It has been rightly pointed out by Justice Malhotra that "what constitutes essential religious practice is for the religious community to decide, not for the court. India is a diverse country. Constitutional morality would allow all to practice their beliefs. The court should not interfere unless if there is any aggrieved person from that section or religion."
Justice Indu Malhotra's judgment is correct,& majority is wrong. With this judgment & s.497 one, SC has embarked on a perilous unpredictable path of over activism like US SC in 1930s utterly lacking in self restraint, heading for we know not where

— Markandey Katju (@mkatju) September 28, 2018
The judgment upholds a common template for worship by disapproving what it considers to be "discriminatory" but it is debatable whether changes in religious practices and customs can be rammed through by judicial decree. Speaking to News18 shortly after the verdict, an elderly female devotee of Lord Ayyappa said: "I am worried and disappointed with the verdict. I cannot digest it easily. There is no discrimination. Women are allowed inside other Ayyappa temples. We are bound to obey the customs and we should not violate them".
Padma Pillai, spokesperson for the Ready To Wait campaign, was quoted as saying by The News Minute that the verdict will have no impact on the ground. "In my opinion, what has been missed out are the rights of the deity, the rights of the temple and the rights of Hindu religious institutions to manage their affairs in an autonomous manner… at the outset, for me personally and devotees like me, the verdict does not change anything. We will not visit Sabarimala till Lord Ayyapa's permission comes to us."
The Supreme Court's decision is based on a notion of rationality which, as the dissenting judge has pointed out in her considered opinion, has no place in matters of faith. However, it is a hammer blow to diverse Indic strains that are weaved into the mosaic of Hinduism. The cumulative tradition of practices has come under judicial scrutiny. This may open a Pandora's box and have much wider ramifications.
Find latest and upcoming tech gadgets online on Tech2 Gadgets. Get technology news, gadgets reviews & ratings. Popular gadgets including laptop, tablet and mobile specifications, features, prices, comparison.
India
Accusing the Yogi Adityanath government of trying to cover-up the crime with its affidavit in the SC, the Congress said the annexures in the affidavit were copied from the 'Black Lives movement in US'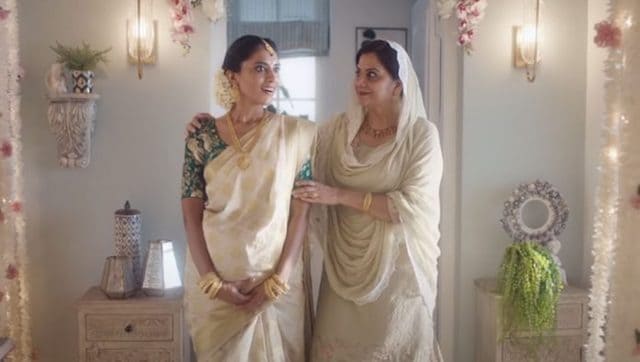 India
The Tanishq advertisement is about a Muslim family trying to respect the traditions of the pregnant daughter-in-law. It enraged a large section of Hindus
India
Madhusudan and Mantri describe Bharat's journey from a civilisation to a nation, the dangers of demographic takeover especially in states like Bengal, Assam and Kerala, "saving secularism from secularists", and the baroque minority appeasement by successive Central and state governments