Sabarimala row: Don't understand why women activists are so eager to enter temple, says Bangladeshi author Taslima Nasreen
Bangladeshi writer and women's rights activist Taslima Nasreen on Friday tweeted on the ongoing Sabarimala row.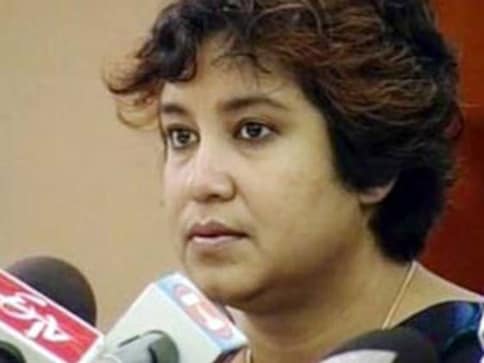 Amid the Sabarimala row, Bangladeshi writer Taslima Nasreen on Friday tweeted that she did not understand why women activists are so eager to enter Sabarimala and that they ought to focus on villages where domestic violence, rape and sexual abuse is rampant.
Nasreen's comments come on a day when high drama was witnessed at the Kochi airport as activist Trupti Desai remained confined there since her arrival early Friday morning enroute to Sabarimala, following protests by devotees and others opposing the entry of women between the ages of 10 and 50 in the Lord Ayyappa temple.
Tensions ran high at the Nedumbasser airport, about 50 kilometres from Kochi, as devotees and others, including BJP workers, remained firm that Desai and six other young women who accompanied her would not be allowed proceed to Sabarimala temple, which reopened Friday evening.
Desai, who is based in Pune, landed around 4.40 am. She initially said there is no question of her going back without having darshan at the temple, which opens for the third time after the Supreme Court order on 28 September allowing all women to enter the famous shrine.
Amid the continuing stand-off, the BJP demanded that Desai and her colleagues be sent back to Pune.
Later Friday, the police, who were present in large numbers, registered a case against around 200 devotees who can be identified for preventing the free movement of the activists, but did not make any attempt to remove them.
With inputs from PTI
India
The National Testing Agency said it has been decided to postpone the CUET (UG) 2022 for the candidates who will be appearing in cities of Kerala for 4, 5 and 6 August 2022
India
Kerala Health Minister Veena George said that the fifth monkeypox patient in the state is undergoing treatment in Malappuram
India
Ticket holders who get an amount of more than Rs 5,000 should undergo a mandatory verification process. Those who win a prize amount of less than Rs 5,000 need to claim it from any authorised lottery outlet in Kerala