Sabarimala row: BJP, UDF MLAs protest inside Kerala Assembly, demand withdrawal of restrictions imposed at temple complex
Sabarimala row: Several Opposition members protested in the well of the Kerala Assembly on Wednesday against the prohibitory orders imposed at the temple complex
Several Opposition members protested in the well of the Kerala Assembly on Wednesday, against the prohibitory orders imposed by the Left Democratic Front (LDF) government in the temple town of Sabarimala.
MLAs belonging to the BJP and Congress-led United Democratic Front (UDF) parties carried placards and banners, reports said. Kerala Janapaksham chief PC George and BJP MLA O Rajagopal arrived at the Assembly in a black attire typical of Lord Ayyappa devotees.
The Sabarimala temple has seen an uproar of protests over the past two months, with devotees and politicians demonstrating against the Supreme Court's 28 September verdict which allowed women between the ages of 10 and 50 to enter the temple. Traditionally, women of menstruating age have been barred from access to the temple, of which Lord Ayyappa is the deity.
Several people have been detained since the temple opened on 16 November, for violating the Supreme Court orders. At least 60 pilgrims were detained for breaching the security zone near Sabarimala's 'Vavarunada' area on Sunday.
According to IANS, the disruption will last until the Pinarayi Vijayan-led government agrees to withdraw the prohibitory orders being implemented by the police. The UDF had, in fact, called for action to stall proceedings of the 13-day-long Assembly session during a meeting on Tuesday.
"We have decided that our protests will continue till the prohibitory orders in the temple town in Sabarimala are lifted. Our protests will be seen both inside and outside the Assembly," said UDF convenor Benny Behanan.
On Tuesday, the Kerala High Court refused to lift the prohibitions and had demanded an end to protests and demonstrations in and around the temple complex. However, the court ruled that devotees must be allowed to chant hymns, and also that the handling of pilgrims by the police must be done in an orderly manner.
The high court's refusal to lift the prohibitions comes a day after the state police imposed Section 144 of the CrPC in the area, which is expected to last till 30 November. The section restricts more than four people from gathering together at a place.
With inputs from agencies
World
The bill proposes holding congressional and presidential elections in October this year with elected officials taking power in late December. Elected officials would serve a five-year term until July 2028
World
State power utility Eskom has scheduled power cuts every day this year, after a record number of days with outages last year. On Tuesday, it ramped up power cuts to the highest level on record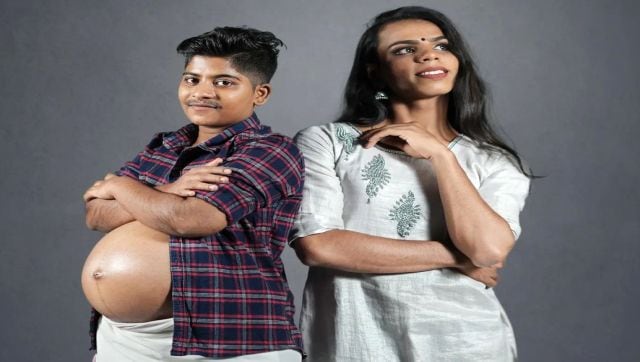 India
Trans couple Ziya Paval and Zahad made news for announcing their pregnancy on Instagram. Zahad, who was assigned female at birth and now identifies as male, is carrying their baby after he stopped his transition procedure. Doctors explain that any person with ovaries and uterus can get pregnant