SAARC is dead in water; Pakistan's 'invitation' to India is simple posturing for a smooth IMF bailout
It's in Pakistan's interest to make a show of ending hostilities with India. The IMF is certainly not going to hand out another tranche of assistance, without making sure it doesn't go into wasteful expenditure like tilting against Indian windmills.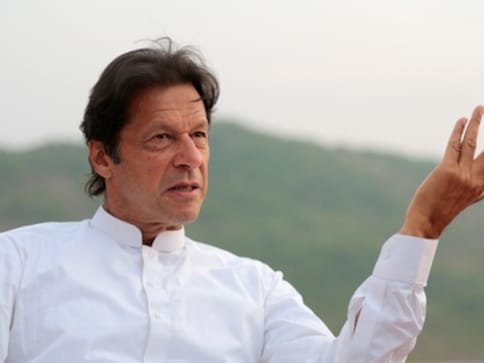 Its amazing to say the least, that newspapers in both India and Pakistan published exactly the same story word for word, stating that the Pakistan Foreign Office had invited Prime Minister Narendra Modi to the presumably, 19th SAARC Summit to be held in Pakistan. First and foremost, nobody really need to invite anyone else. If a SAARC summit is to be held, then the prime minister will attend it as a member, if he so decides. An invite is a mere formality, and it is not the prerogative of the chair to invite or dis-invite anyone.
The point, of course, is whether the SAARC summit will take place at all. The actual 19th summit to be held in Pakistan in November 2016 was "postponed" after India, Afghanistan, Bhutan and Bangladesh (not Sri Lanka and the Maldives) informed Nepal, who was then the chair, of their inability to participate. The issue was the horrific attack on Uri Army camp on 18 September, 2016, which killed 17 Indian army personnel, and was arguably one of the worst terrorist attacks in years. India and the others felt rightly, that it was rather a farce to talk of cooperation between nations, when at least one of them was still backing and training terrorists, in this case, the Jaish-e-Mohammad (JeM).
It's not that all SAARC activities closed down with this snub to Pakistan. As the Ministry of External Affairs notes, the "postponement" was followed by several SAARC meetings, including the informal council of ministers meeting in 2017, meeting of home ministers, and sundry other meetings which continued till the most recent council meeting on the sidelines of the 73rd UN General Assembly, and the upcoming meeting of the Chambers of Commerce and Industry which is to meet at Islamabad soon. Indeed, the current SAARC secretary general is a Pakistani diplomat.
The "invite" therefore is really Islamabad's trial balloon to see if a SAARC meeting can be held. Normally, the meeting would have been slated for November. Even then, should it have decided to hold a summit, December is still too early to organise such an event, particularly since its poll time for Bangladesh. India's own general elections are due in mid 2019, with Modi expected to be on a what seems set to be a killing canvassing schedule by any standards. On the notional assumption that the present government may bow out, it's surprising that Islamabad should even want a regional conference.
But most importantly, there is no indication that terrorism from Pakistan has at all abated. The attack on the Nirankari sect, specific reports of a JeM module targeting Delhi, and the continuing influx of terrorists into Kashmir, all points to the fact that the circumstances that led to the cancellation of the last summit still holds good. As seen from this view point, it makes no sense to hold a summit at this juncture.
But there are some important issues here. Over a period of time, SAARC has brought in as many observers as there are members. This includes the US, Iran, European Union, Mauritius, Japan, South Korea, Myanmar and China.
China is the main issue in this group. Beijing has recently kick-started a China South Asia Cooperation Forum in June this year which included all the SAARC members. India chose to send its Consul General in Guangzhou, and the event seemed, according to media accounts, to have been a much lauded success, with the Chinese appreciating India's presence to the full. Though the forum is beginning to look more and more like SAARC, with Chinese cash backing it, New Delhi seems to have no major objection.
There's a second issue. Though SAARC has been a persistent underachiever, it has been part of the present government's centrepiece in a "neighbourhood first" policy. Some significant progress has therefore taken place including the South Asia Satellite launch, the SAARC disaster Management Centre in Gandhinagar, and a significant encouragement to industry to ramp up business.
Unfortunately, there are also significant hiccups, such as the ambitious connectivity plan that seemed to be on track after all members — barring Pakistan — signed the Motor Vehicles Agreement in 2015. Bhutan however couldn't get parliamentary approval for the connectivity plan, leading to a significant roadblock.
Despite this — and with Bhutan's diplomatic blessing — the connectivity issue has been taken strongly forward through other forums like SASEC (South Asian Subregional Economic Cooperation) which as Asian Development Bank notes, connectivity projects has a portfolio of about $10bn in some 49 projects. A Coastal Shipping Agreement has been signed through another forum. In short, all the objectives that brought SAARC into being are thriving, but through other platforms. To all appearances, SAARC is dead in the water, but the rest of the region on to other ways of cooperation. Many in India feel it is time to ditch SAARC altogether.
Pakistan knows this. For Islamabad, SAARC has so far been an instrument for India bashing and holding everyone else to ransom. This was evident at the last SAARC foreign ministers meeting, when Pakistani foreign minister chose to blame India for lack of progress in the body. That's standard stuff, and was expected. At this point however, Pakistan is conscious of the fact that it is the focus of criticism for much of the world, led by the United States.
There's another issue. Pakistan prime minister Imran Khan has recently been making some overtures towards India. Not being a "made in the mould" politician, he has frankly admitted that increasingly scarce resources have to be turned to development and not confrontation, which needs some semblance of "non war".
In short, there's no money in the bank. The International Monetary Fund (IMF) is certainly not about to hand out another tranche of assistance, without making sure it doesn't go into wasteful expenditure like tilting against Indian windmills. This time, it's in Pakistan's interest to make a show of ending hostilities with India. That's the sum of it. And its now in India's decision whether or not to carry on with a forum which only serves to highlight Pakistan's intransigence. Now that's a thought.
also read
World
This comes amid ongoing political crisis situation in the cash-strapped country, which last week witnessed the "illegal" arrest of former prime minister and Pakistan Tehreek-e-Insaf (PTI) chief Imran Khan, who was deposed as prime minister through a no-confidence move in April last year
World
Referring to the May 9 protesters as 'terrorists', Aamir Mir said that the government was aware of their presence at Khan's Zaman Park residence as it had credible intelligence reports
World
Protests flared across Pakistan after Khan's arrest on May 9, and while he was subsequently released on bail on numerous charges, including graft, his confrontation with the country's powerful generals has escalated.