Ryan International murder case: CBSE issues new safety guidelines; schools to install CCTVs, conduct staff security checks
The CBSE circular, published on the official website, states that school authorities are solely responsible for the safety & security of children on campus.
Following the murder of a seven-year-old student in Ryan International School, Gurugram on 8 September, the Central Board for Secondary Education (CBSE) has issued a fresh set of guidelines to all its affiliated schools on 12 September on the safety of children.
The CBSE circular, published on the official website, states that school authorities are solely responsible for the safety and security of children on campus, calling it a fundamental right of the child to "engage and study in an environment where he/she feels safe and is free from any form of physical or emotional abuse or harassment." The circular also stated that CBSE-affiliated schools will have to comply with the new guidelines within two months from notification.
The new safety guidelines issued are as follows:
Schools will need to conduct safety/security audits of their premises and employees from the respective local police station within the next two months.
Install CCTV cameras at all vulnerable points in the school premises and ensure it is functional at all times.
Police verification and psychometric evaluation must be conducted of all staff employees, emphasising this be done meticulously for non-teaching staff as well like bus conductors, drivers, peon, and other support staff.
Ensure support staff are employed by authorised agencies and maintain proper records of them as well.
Constitute parent-teacher-students committee to address security and safety needs of students while taking regular feedback from parents as well.
Closely monitor access to school buildings by outsiders and visitors.
Provide training and development to staff to protect children from any form of abuse.
Schools shall also constitute a separate committee for redressal of public, staff, students, and parents grievances, internal complaint committee on sexual harassment and committee under Protection of Children from Sexual Offence (POCSO) Act. Details of all these committees along with the contact details must be displayed prominently on the school notice board and conspicuously on the school website as well.
CBSE also stated that if any affiliated school fails to follow the board-issued guidelines or violate them, they might lose their affiliation.
On Thursday, a Special Investigation Team (SIT) inspected Ryan International School in Bhondsi for clues to the crime while a CBSE panel also inspected the premises to examine loopholes in security arrangements.
The Gurugram Police's SIT collected fingerprints and shoes at the crime scene, including the toilet, a day after recreating the sequence of events. It clicked photos and shot videos of the suspected places to examine the nature of the crime again.
"The SIT does not want to spare a single piece of evidence which can be important and work as a key breakthrough for us to solve this case. With three days left for the submission of charge sheet in court, we have got possible positive leads against the accused school bus conductor Ashok Kumar," a senior SIT officer told PTI.
Additionally, the Gurugram Police also detained the school gardener, Harpal Singh, as a key witness in the murder of Pradhyuman Thakur, a Class II student who was found with his throat slit in the school bathroom.
So far, the SIT has questioned 17 people including section in-charge Anju Dudeja, suspended acting principal Neerja Batra, former principal Rakhi Verma, bus driver Saurabh Raghav, bus contractor Harkesh Pradhan and eight security guards.
Find latest and upcoming tech gadgets online on Tech2 Gadgets. Get technology news, gadgets reviews & ratings. Popular gadgets including laptop, tablet and mobile specifications, features, prices, comparison.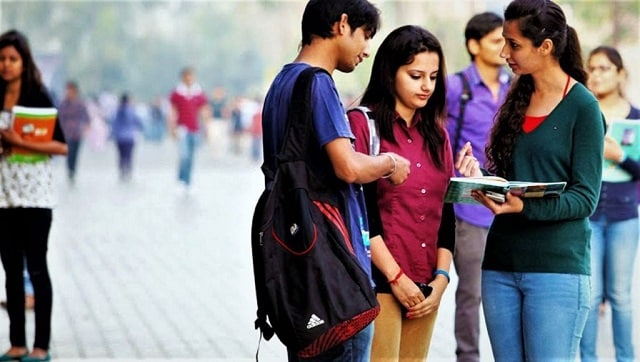 India
The exam is held in two parts - first part is for candidates who want to teach Classes 1 to 5 and second is for those who want to teach Classes 6 to 8
India
CTET is held in two parts: The first part of CTET is for candidates who want to teach classes 1 to 5 and the second is for those who are want to teach classes 6 to 8
India
As per the official notification, an employer, however shall be required to appoint additional staff in order to allow every employee to avail one day holiday in a week on a rotation basis