Rural Electrification Corp serves show cause to UP govt-run DVVNL on Nagla Fatela electrification
State-run Rural Electrification Corp on Wednesday sent a show cause notice to the UP government-run on the status of Nagla Fatela village that Prime Minister Narendra Modi declared as electrified in his Independence Day speech.
New Delhi: State-run Rural Electrification Corp (REC) on Wednesday sent a show cause notice to the Uttar Pradesh government-run utility Dakshinanchal Vidyut Vitran Nigam Ltd (DVVNL) on the status of Nagla Fatela village that Prime Minister Narendra Modi declared as electrified in his Independence Day speech.
Following Modi's speech media reports had said no power connections have been given to households, though the village has been certified as electrified by the state government utility in October 2015.
"You may also clarify, why, if the infrastructure work had been completed and certified on October 30, as reported by DVVNL, no connection has so far been released to households, including BPL households, and the infrastructure remained underutilised after spending public money, including Government of India grant," the REC notice said.
"In case your reply is not received within three days, action as deemed appropriate will be initiated," the notice added.
In his speech Modi had said: "At merely three hours journey from New Delhi, there is a village called Nagla Fatela in Hathras region. It takes only three hours to reach this Nagla Fatela. But it took 70 years for electricity to reach there."
Power Minister Piyush Goyal told reporters here on Wednesday that this whole issue is a concerted effort of the Uttar Pradesh government to show the central government in a bad light.
Villagers from newly electrified 10,000+ villages listening to PM @narendramodi Electricity Empowers pic.twitter.com/qwEX6lLCD1

— Piyush Goyal (@PiyushGoyal) August 15, 2016
He said, "There is another media report that quotes Uttar Pradesh officials claiming that the village has been electrified since 1985 and people have been taking electricity illegally. If this is the case why wasn't action taken against electricity theft?"
"Also if indeed the village was electrified since 1985, then are they siphoning off funds by telling the central government that the village is unelectrified? Finally, once the village is energised, why is power not being supplied? The Uttar Pradesh government is simply trying to politicise the issue," he said.
"At the time, they (Uttar Pradesh) asked the central government for Rs 171 crore for Nagla Fatela's electrification. This amount was sanctioned on January 6, 2014. It is only after we received this (DVVNL Agra) verification that we mentioned the village as energised in the GARV app," the Union Minister added.
Goyal said: "UP had already been sanctioned Rs 11,715 crore till 2014 for electrification, intensive electrification and electrification of BPL households in rural areas."
"We further sanctioned Rs 6,946 crore in February 2015. Yet, as on June 30, 2016, they have completed only 17 per cent of the total intensive electrification target of the 11th and 12th Five Year Plans and only 10 per cent of the BPL household electrification target of the two plan periods."
Meanwhile, making its weekly announcement on the progress of rural electrification, the Union Power Ministry said on Tuesday that 398 villages have been electrified across the country during the week ending August 14 under Deen Dayal Upadhyaya Gram Jyoti Yojna.
A total of 10,051 villages have been electrified till date, the statement said.
Out of remaining 8,401 villages, 5,088 villages are to be electrified through grid, 2,595 villages through off-grid where grid solutions are out of reach due to geographical barriers and 193 villages are to be electrified by state governments, while 525 villages are uninhabited, it added.
India
The new born buffalo has two mouths, two necks, four eyes, and four ears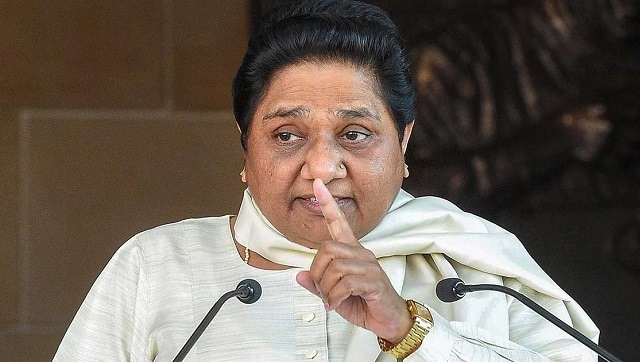 India
Fifty-five people have died as Uttar Pradesh's Firozabad district has been battling an outbreak of dengue and deadly viral fever for the past two weeks
India
Firoz­a­bad has been the worst-hit dist­r­ict, with nea­r­ly 50 cas­ualties. The viral fever has also grip­ped Agra, Math­ura, Mainpuri, Eta­wah and Kasganj in the past few days